WINE CELLAR TENUTA UTINI
SOLIGNANO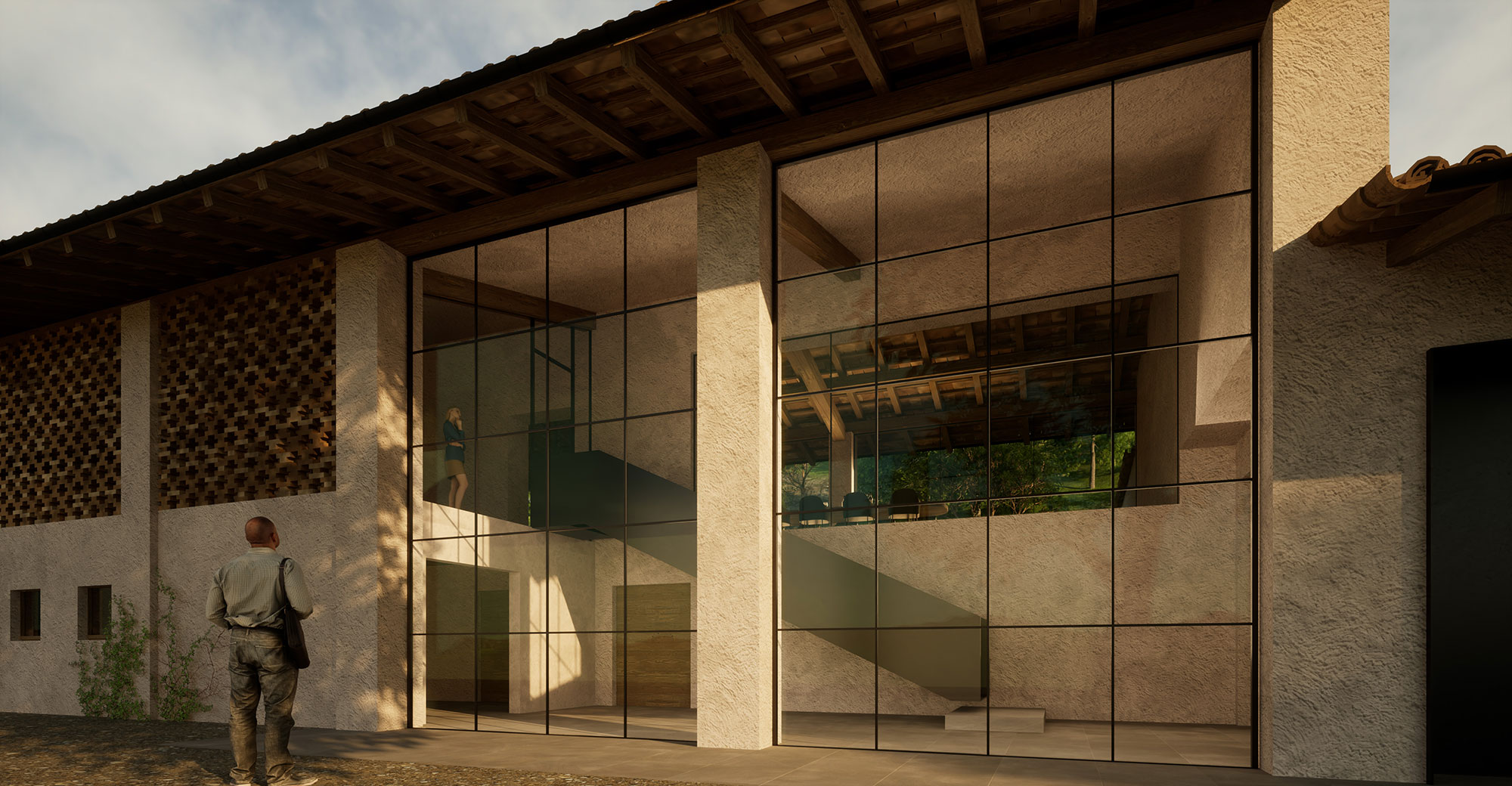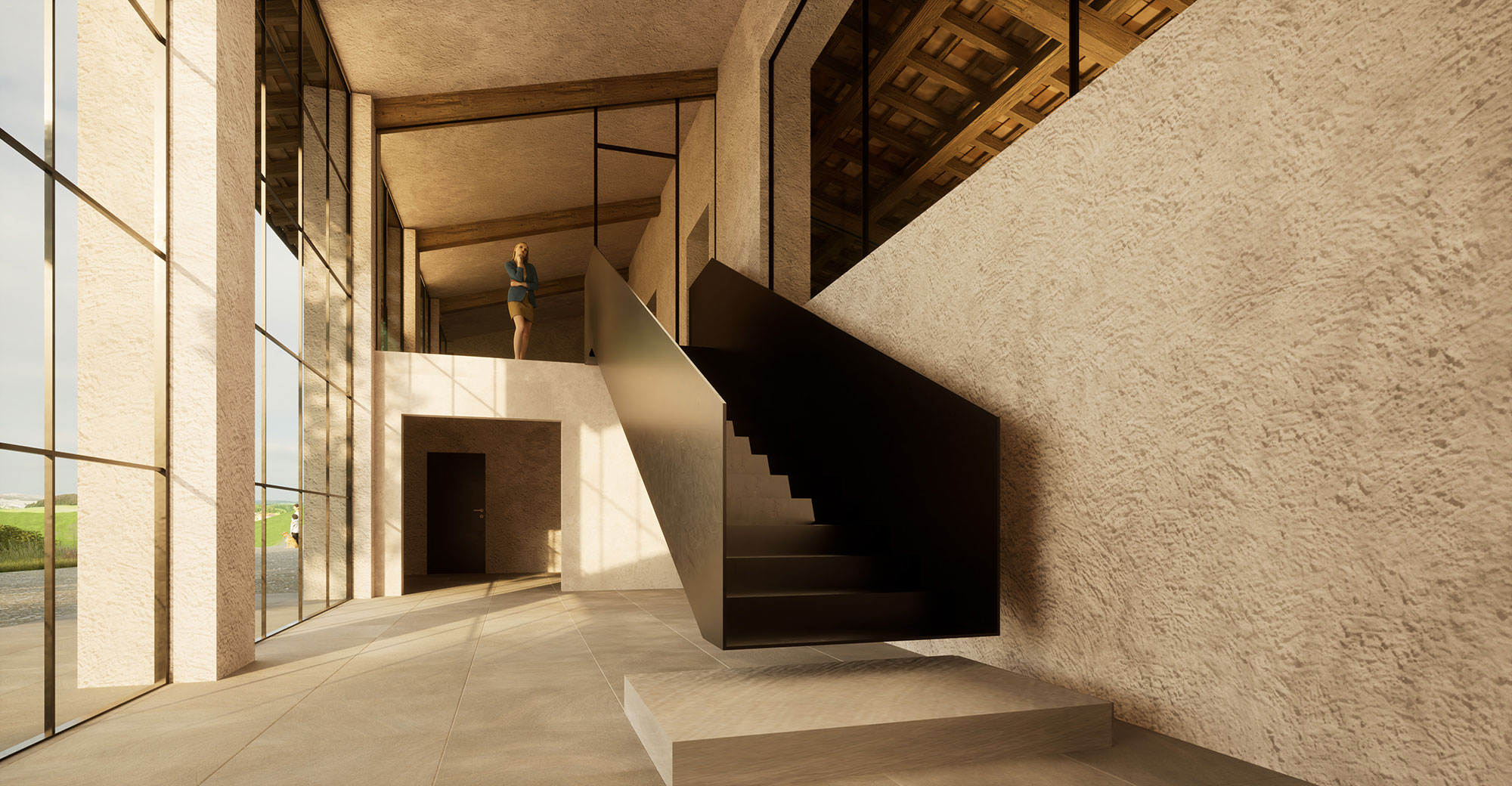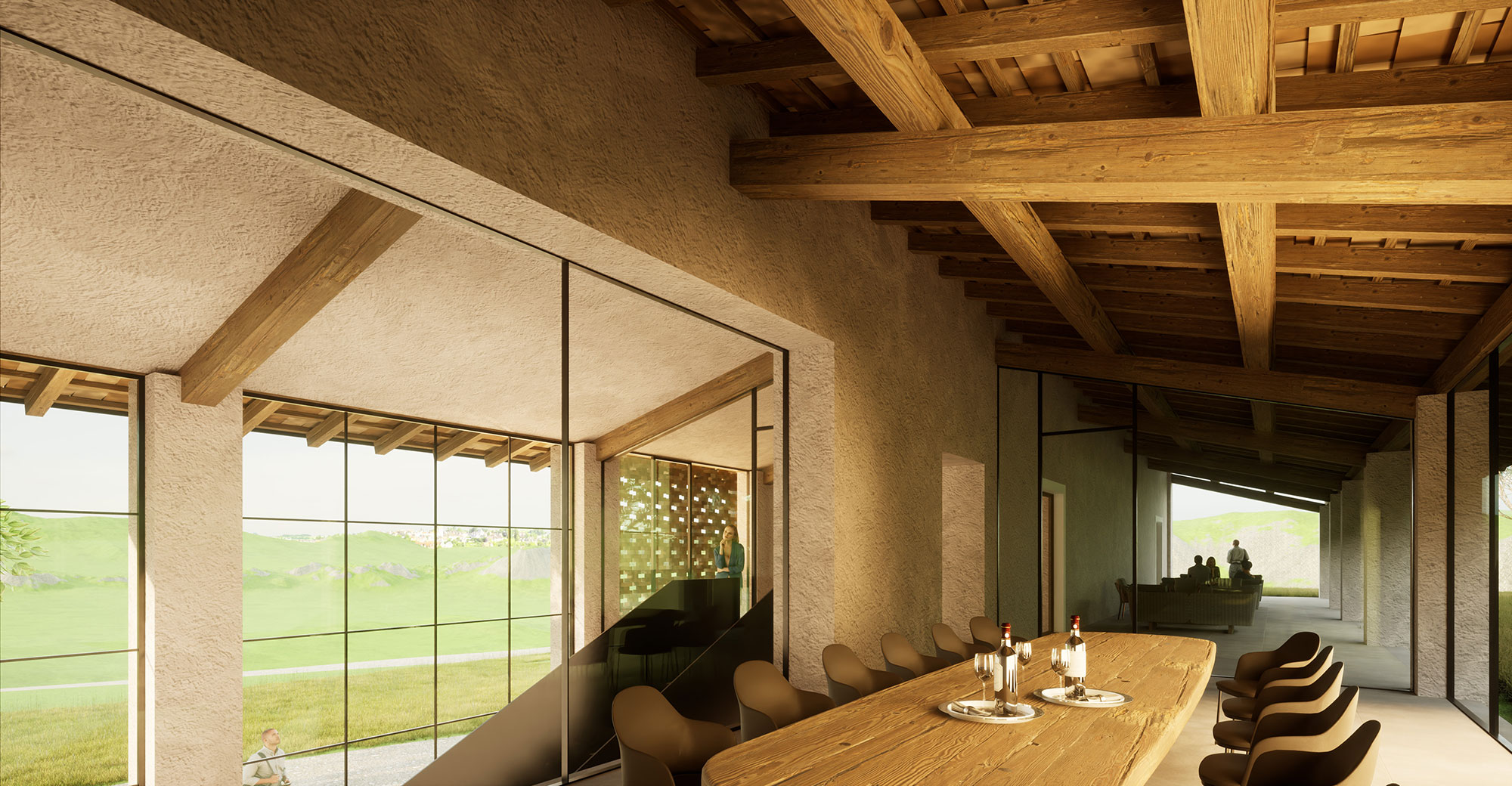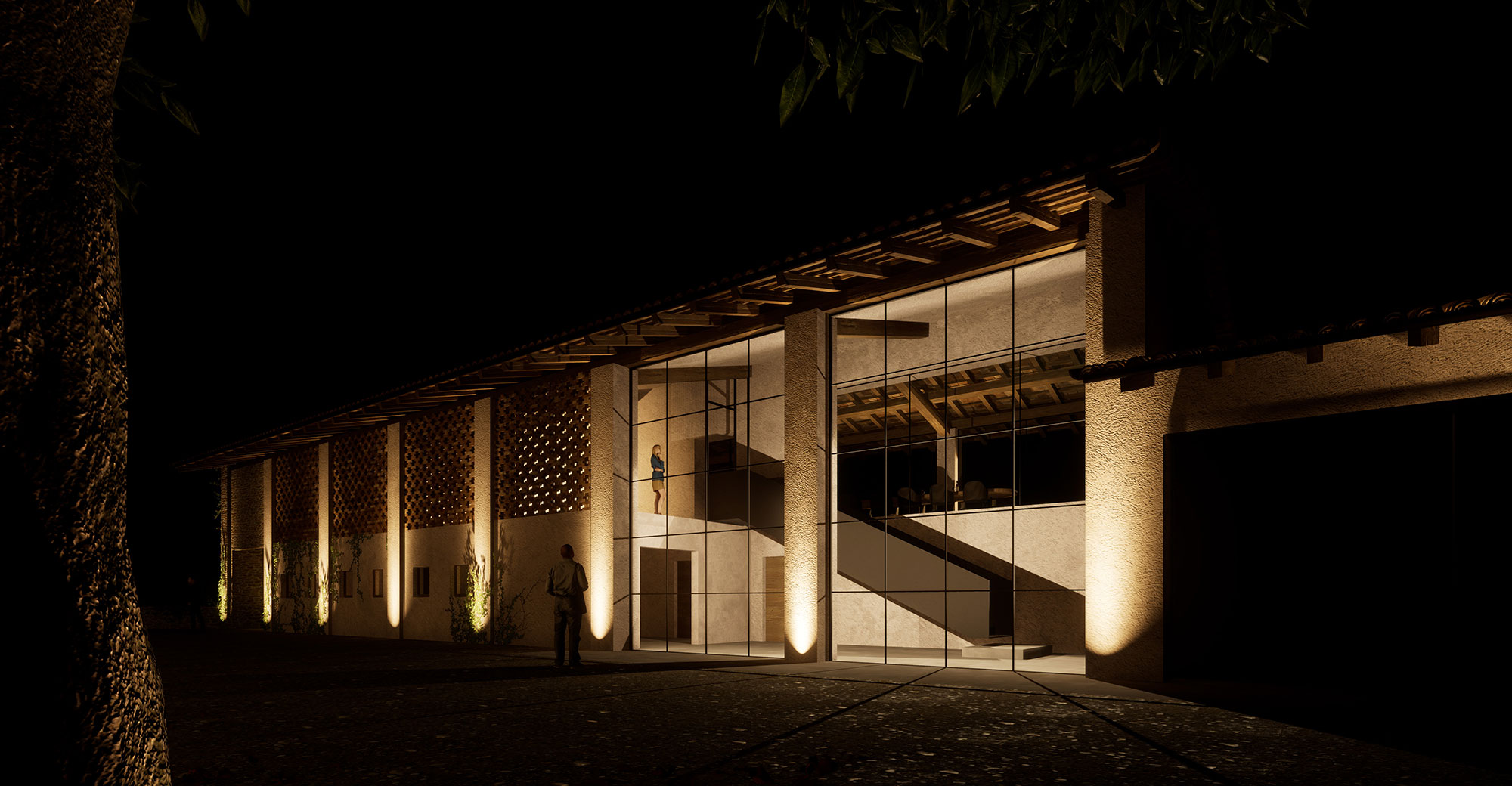 Family-run Tenuta Utini, an agricultural estate of approximately 500 ha and dating back to the turn of the century, nestles amidst the foothills of the Tuscan-Emilian Apennines, surrounded by the Taro and Ceno rivers.
The ongoing project involves the conversion of a pre-existing agricultural annex into a wine cellar and spaces dedicated to the interaction with visitors of the property.
The historical structure  which overlooks the estate's main courtyard will be preserved as much as possible while integrating new elements in order to give a contemporary twist to the local building tradition. Different heights and levels, transparent fronts and internal openings as well as more introverted areas convey an appealing interplay of contrasts to the building.
The colour scheme reflects the estate's fields of wheat and barley, creating an elegant yet understated atmosphere.
PROJECT WINE CELLAR TENUTA UTINI
TYPE COMMERCIAL
LOCATION SOLIGNANO (PR)
CLIENT UTINI FAMILY
CONSTRUCTION ONGOING
BUILT SURFACE AREA 1010 m2
SURFACE AREA 75000 m2
VOLUME 4380 mc
COLLABORATING PARTNER TOMMASO MARCHI