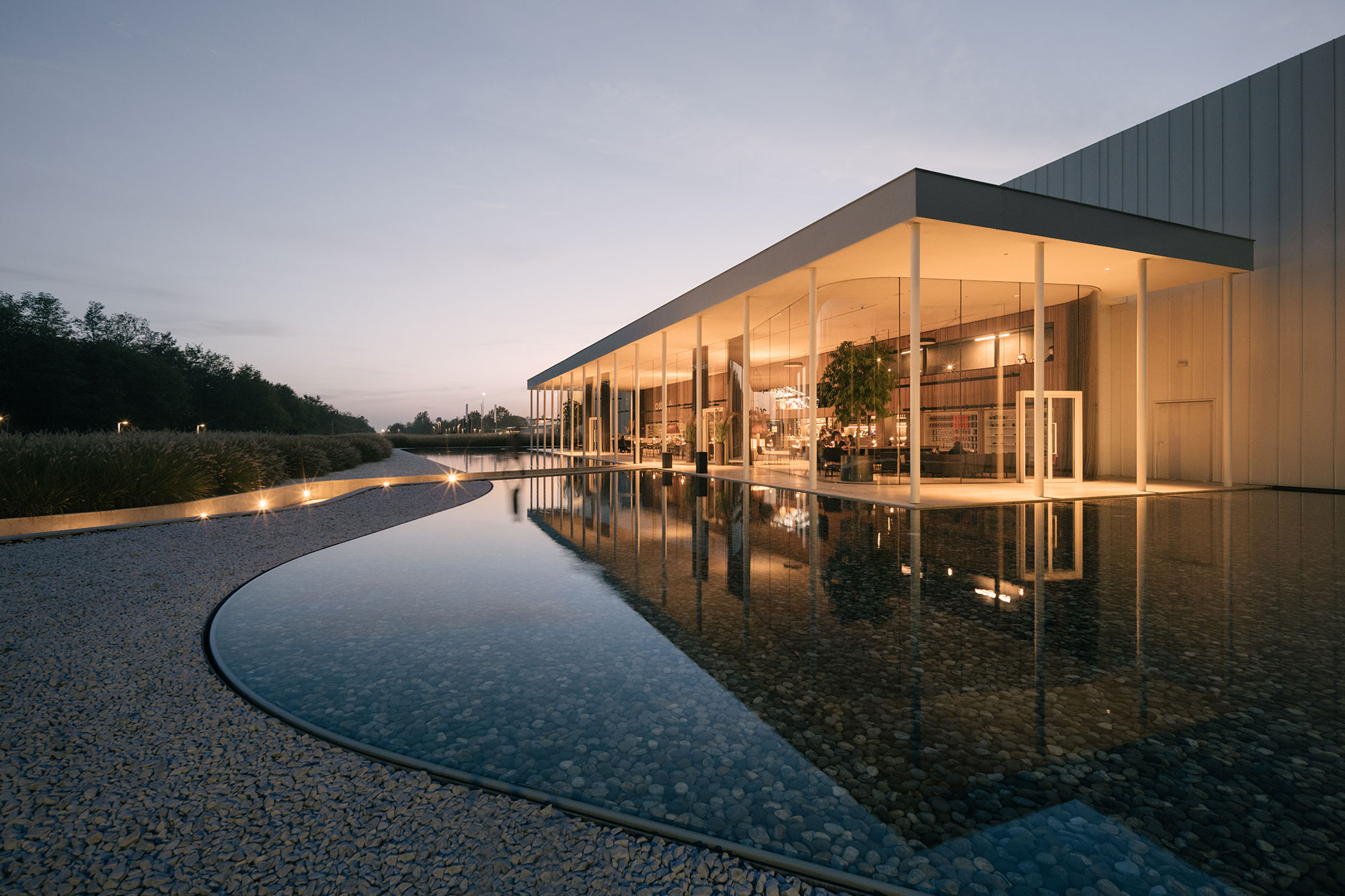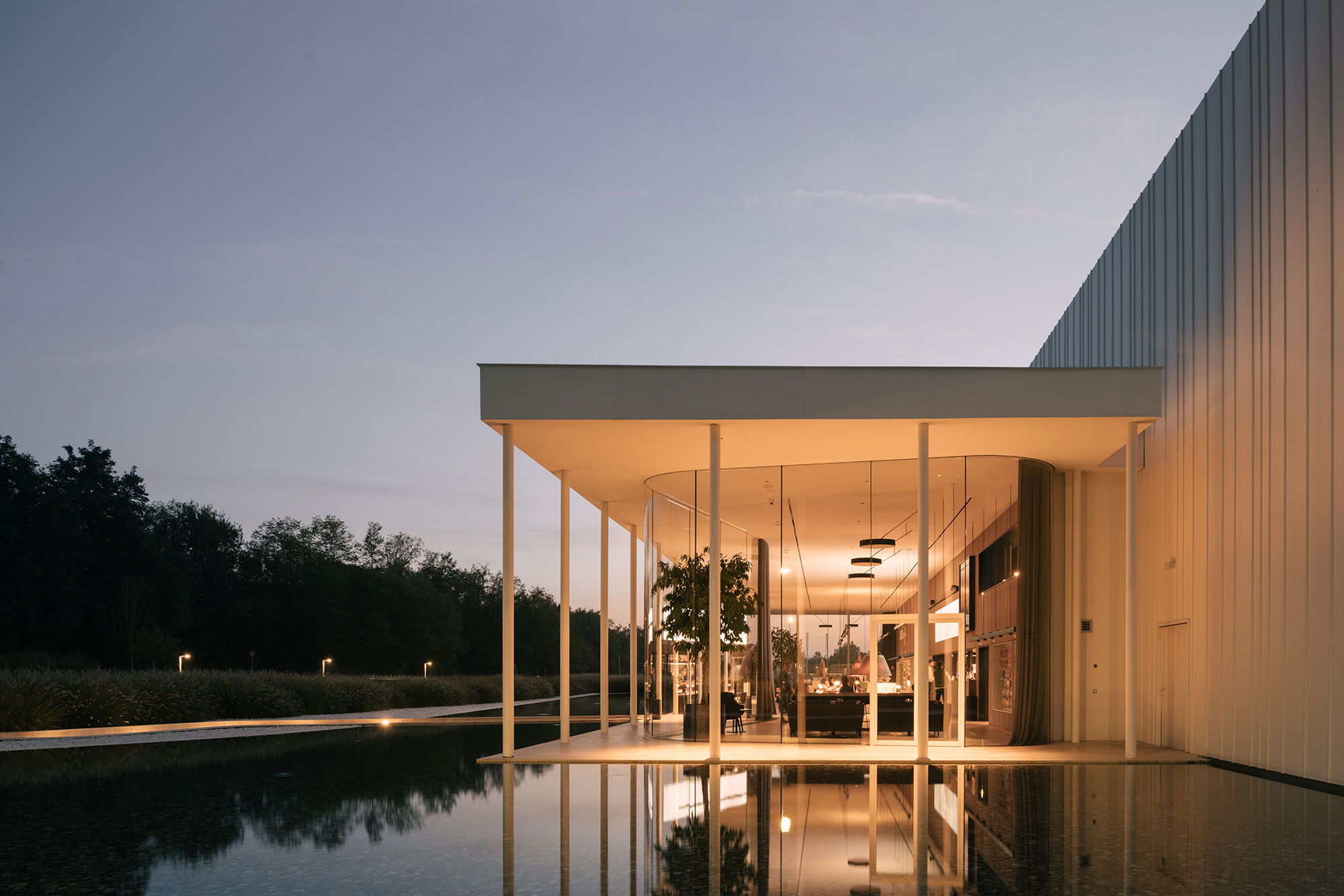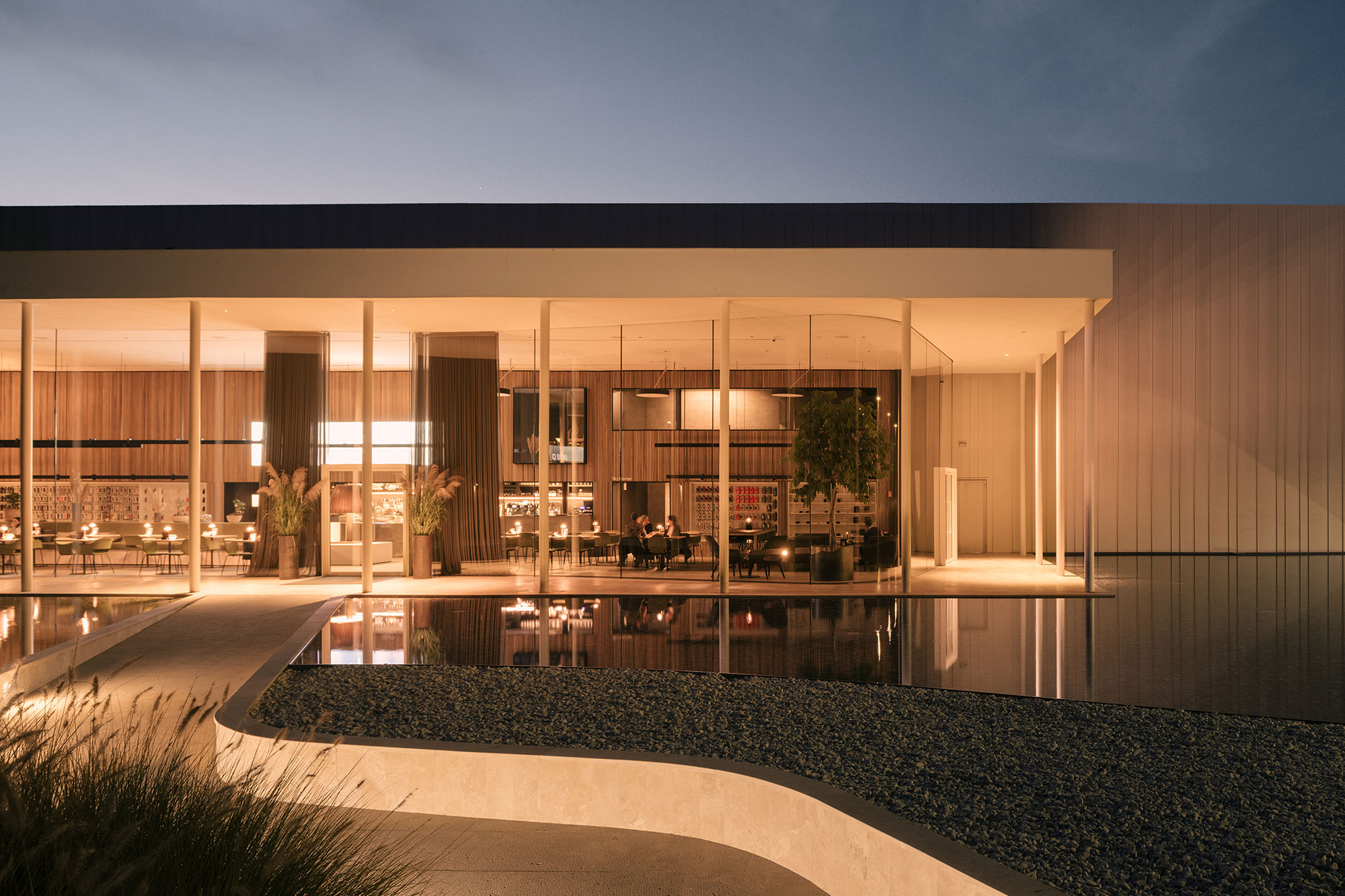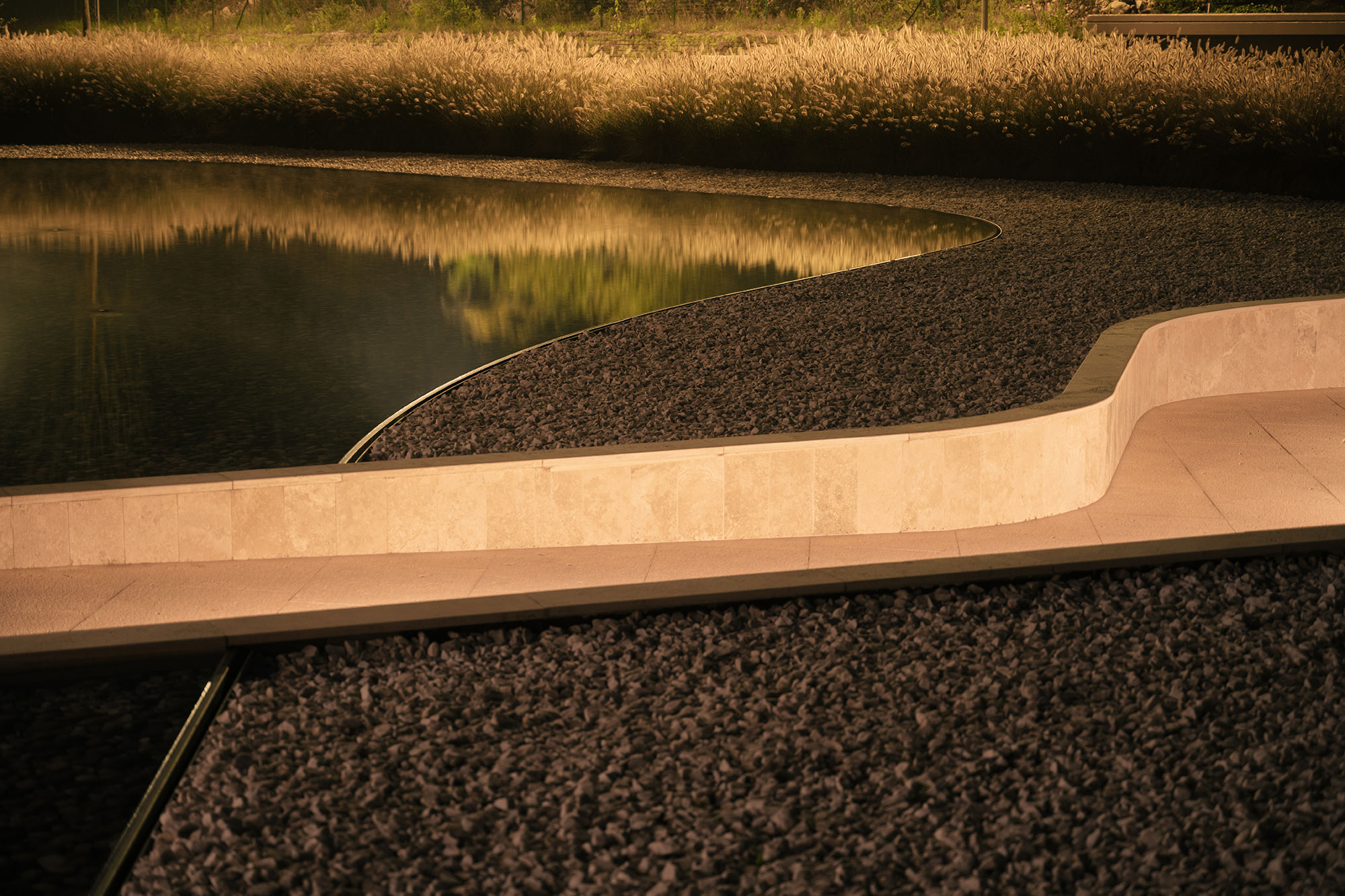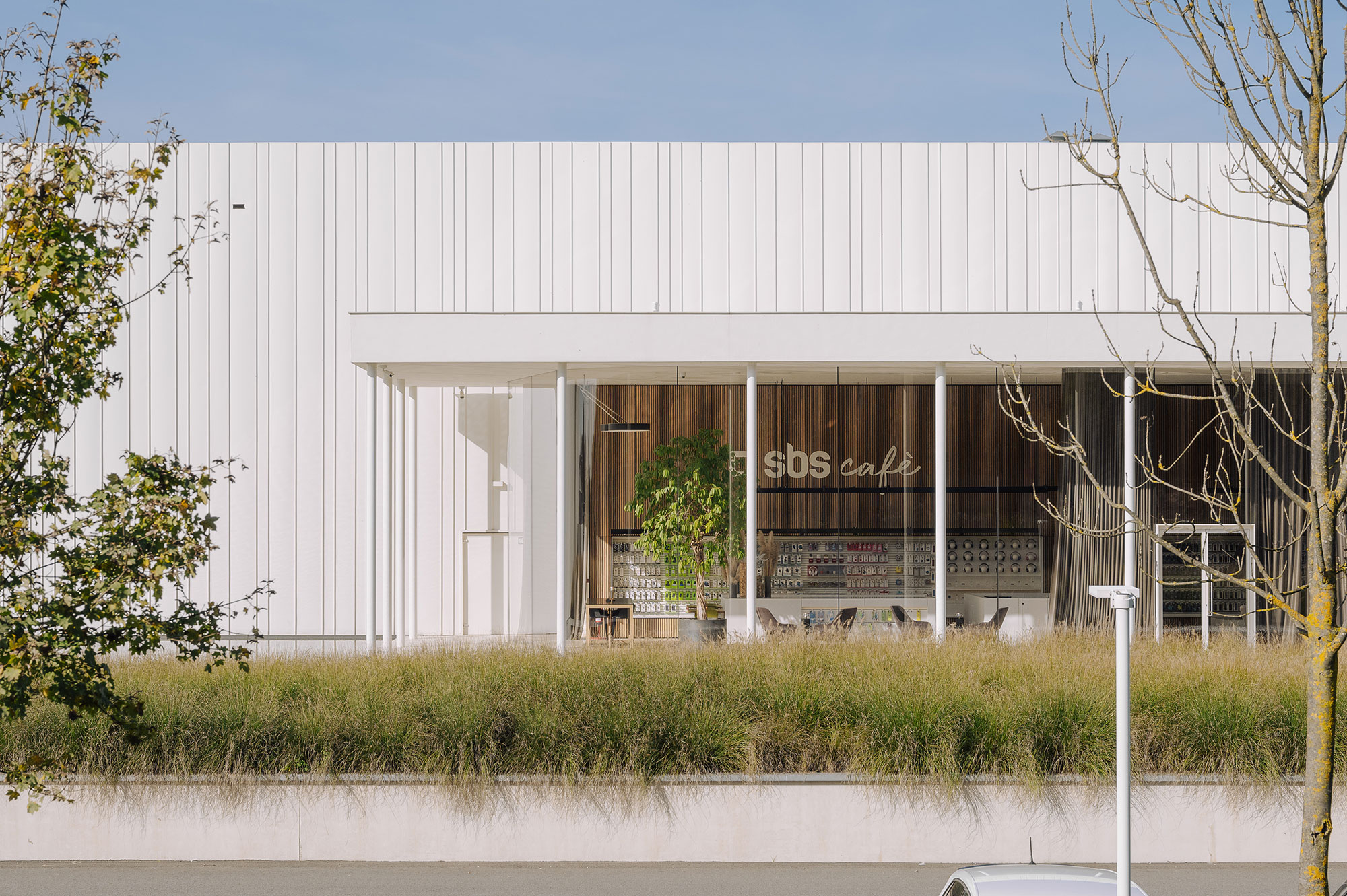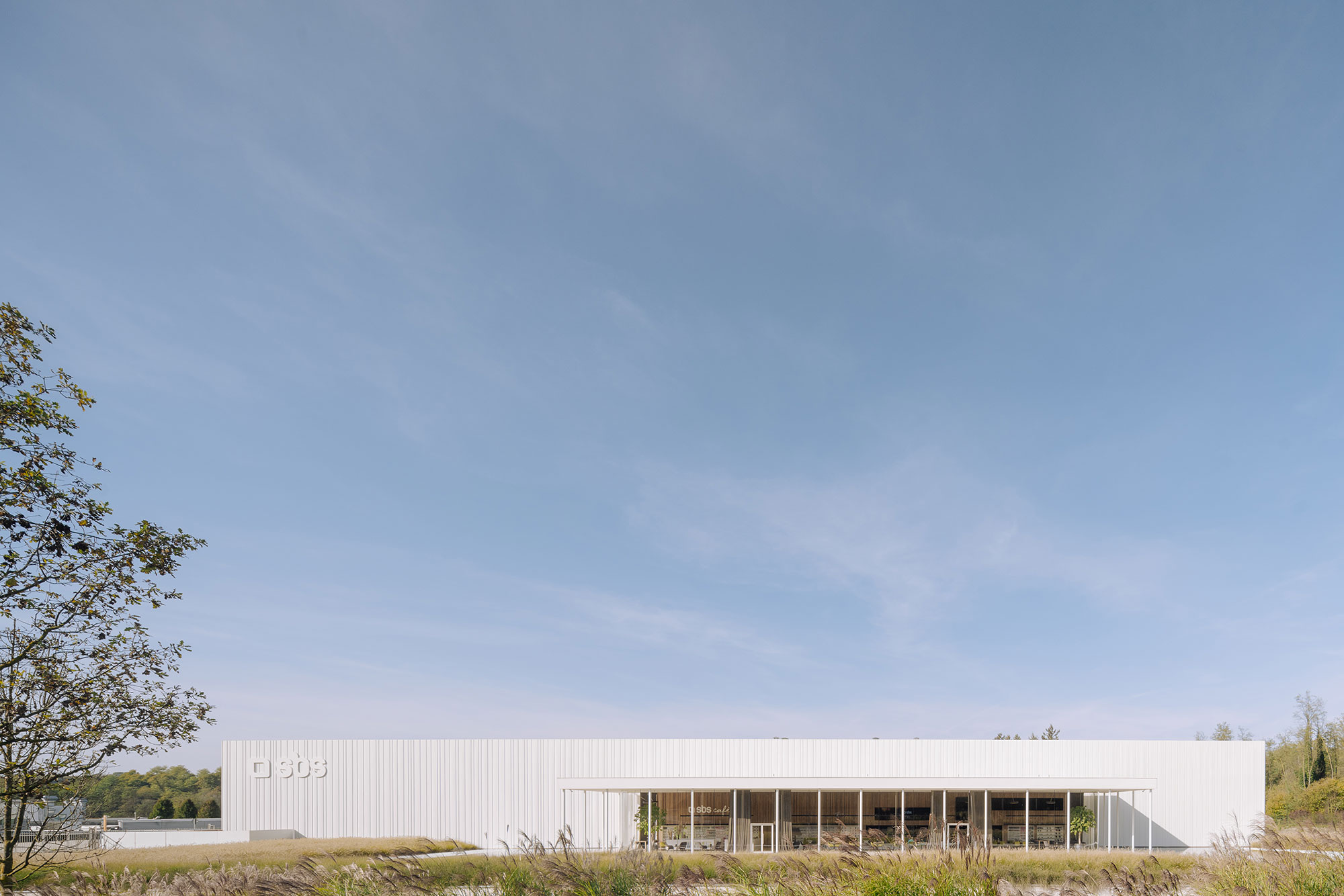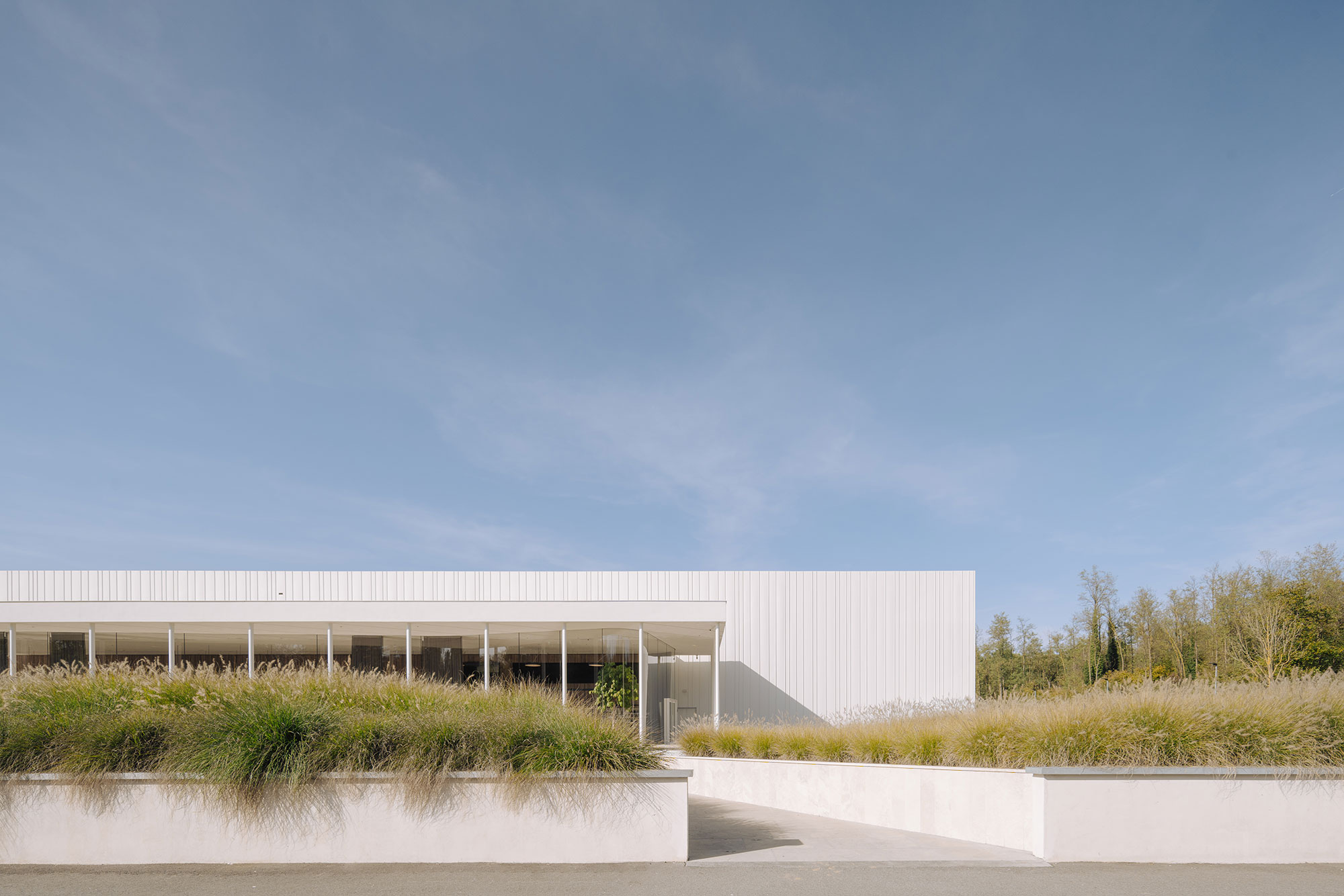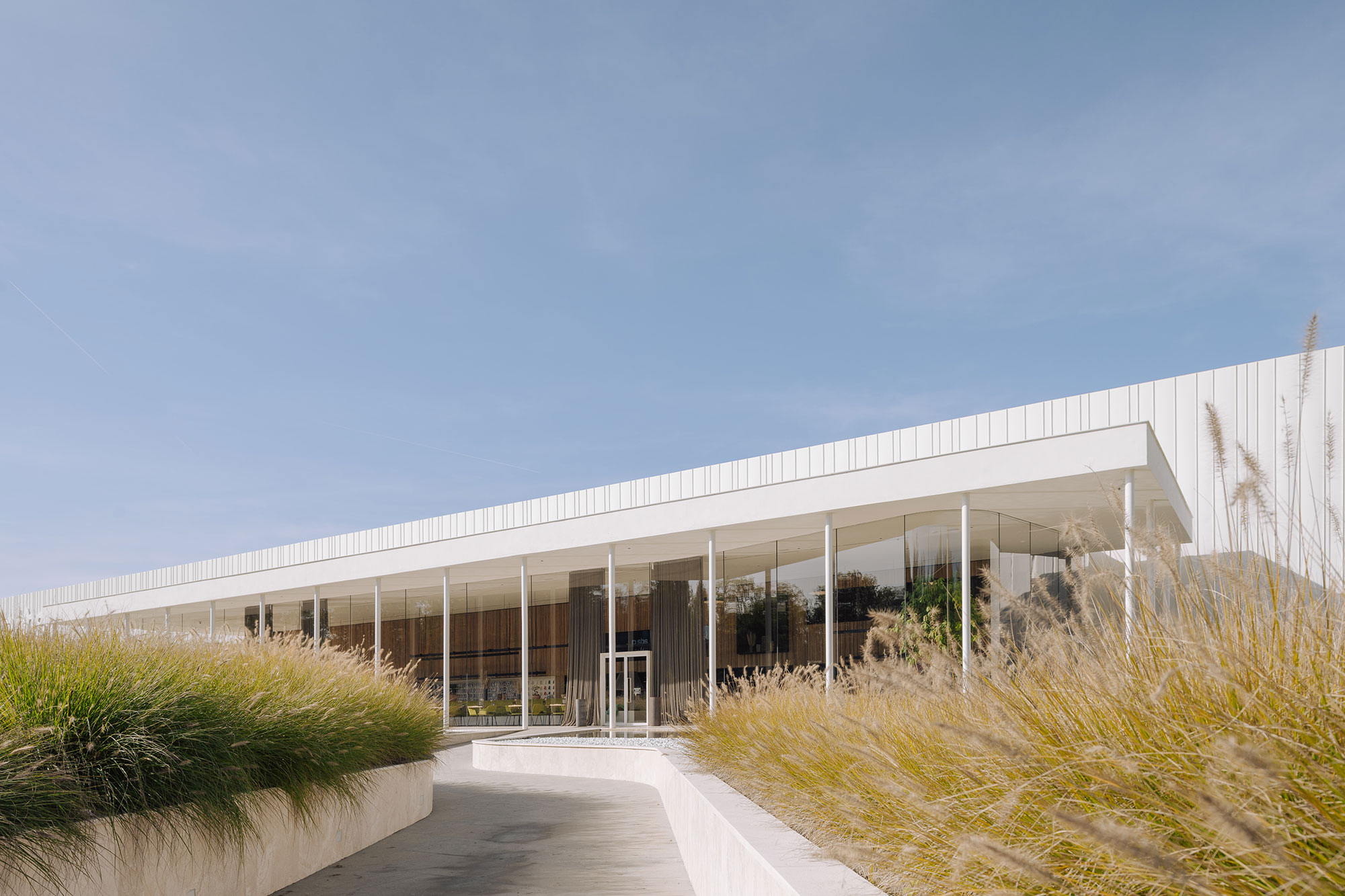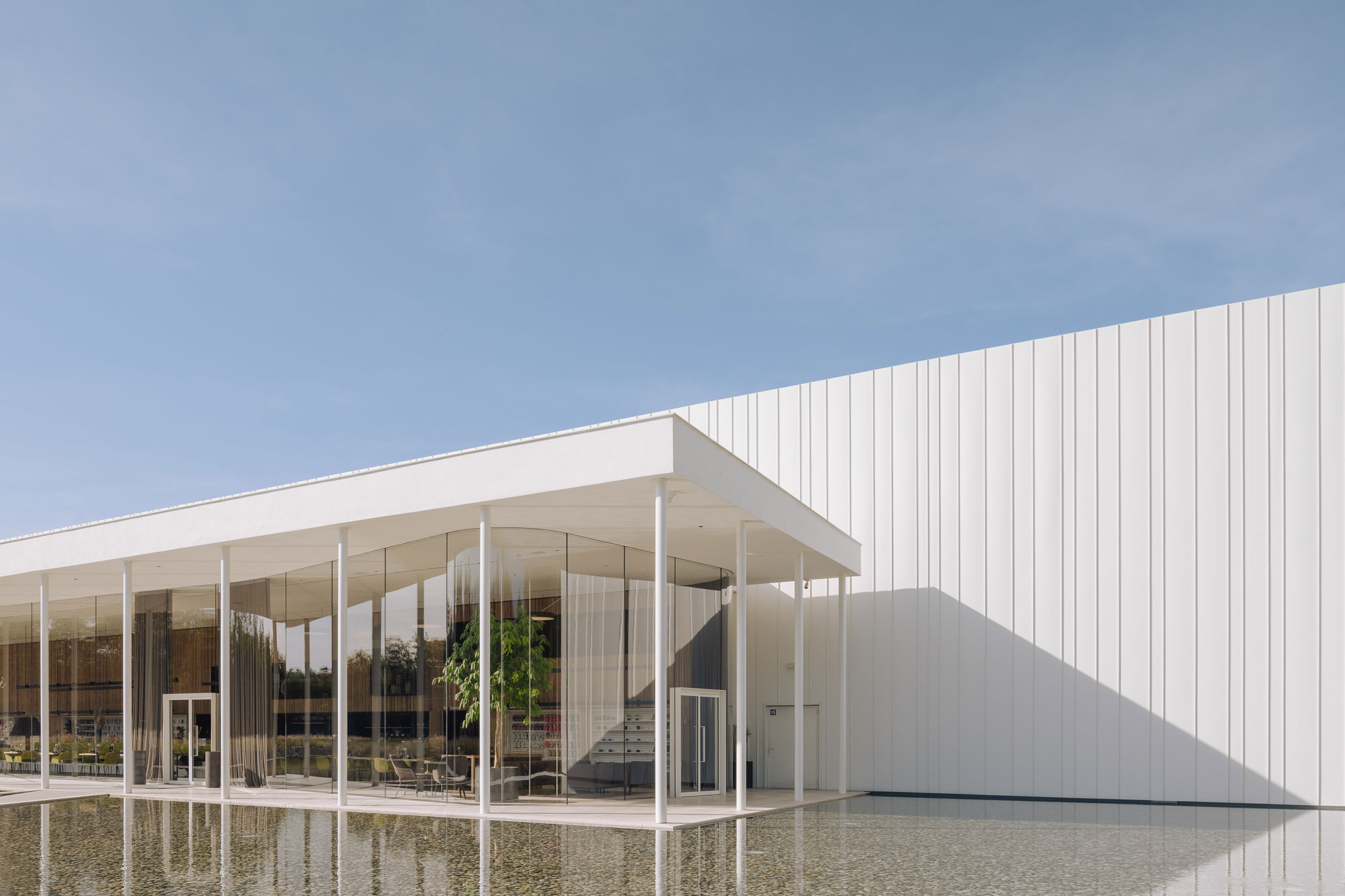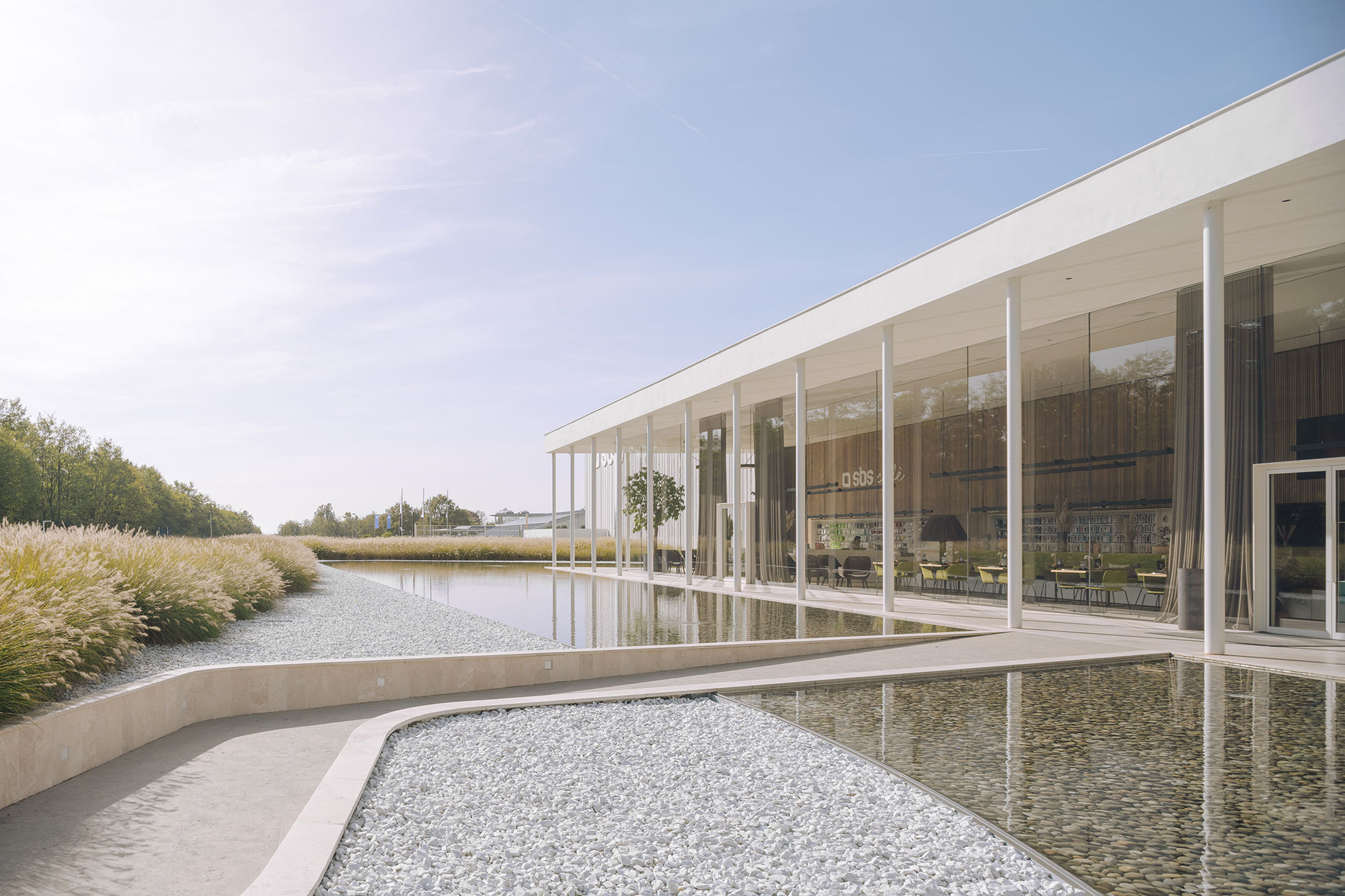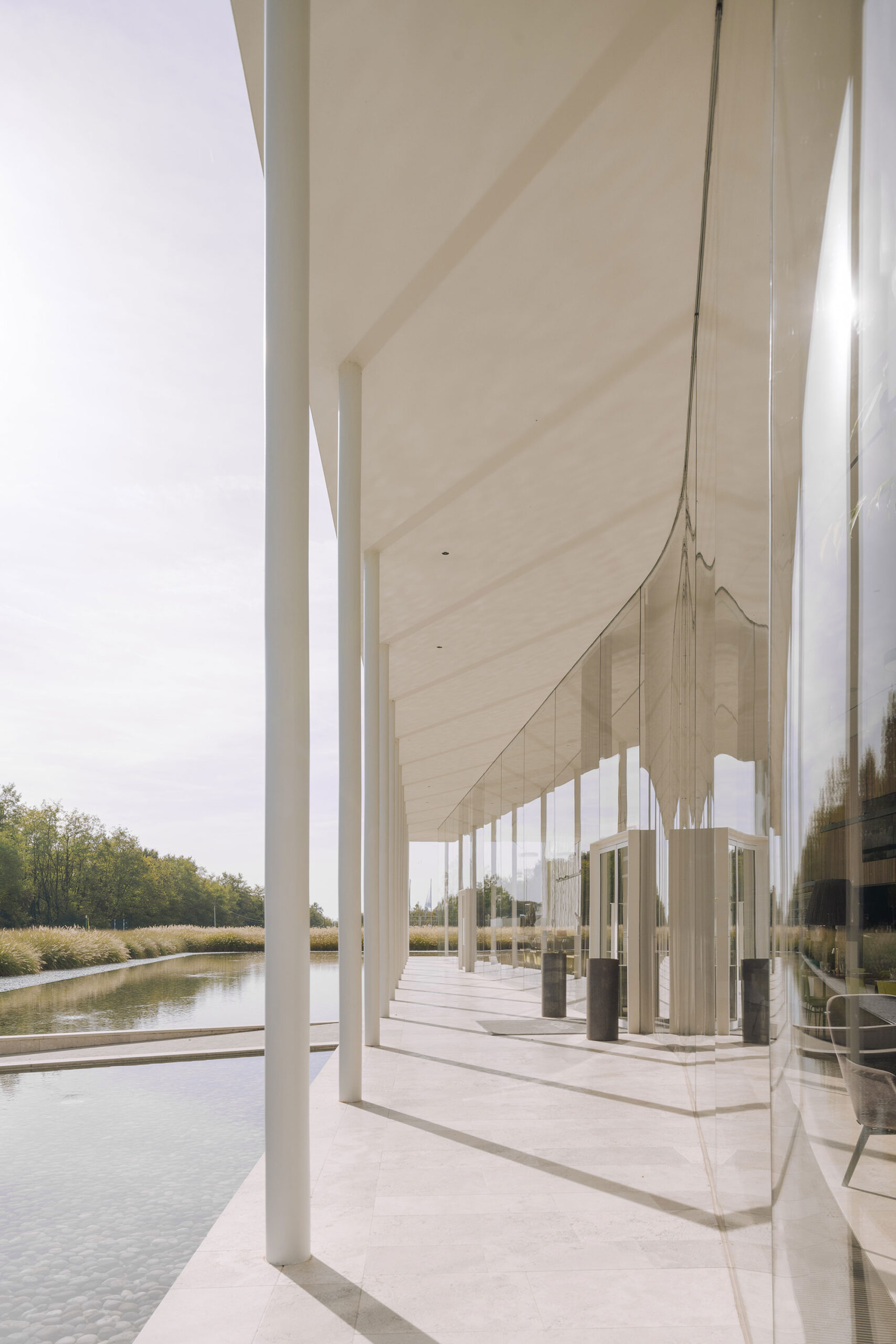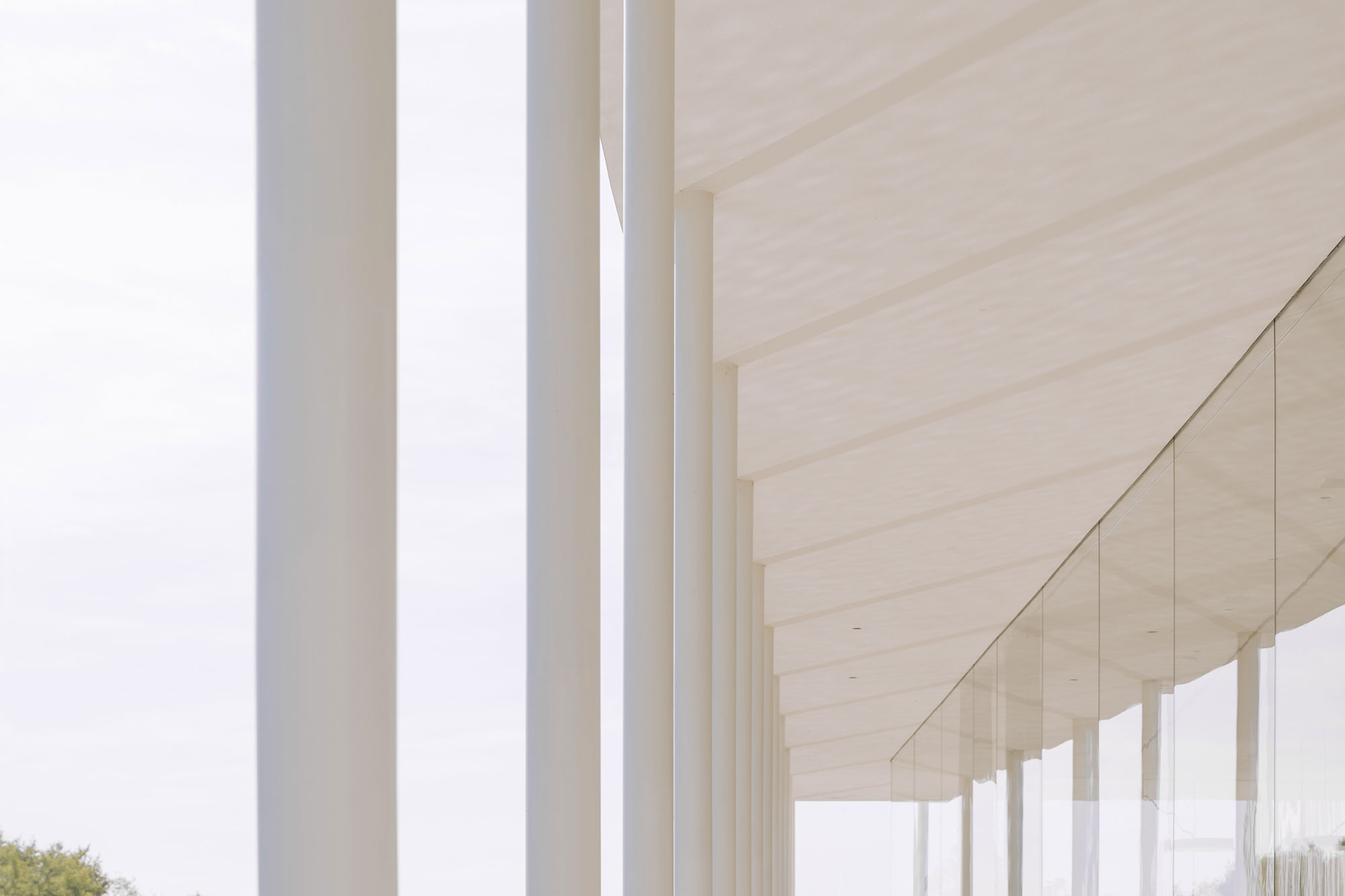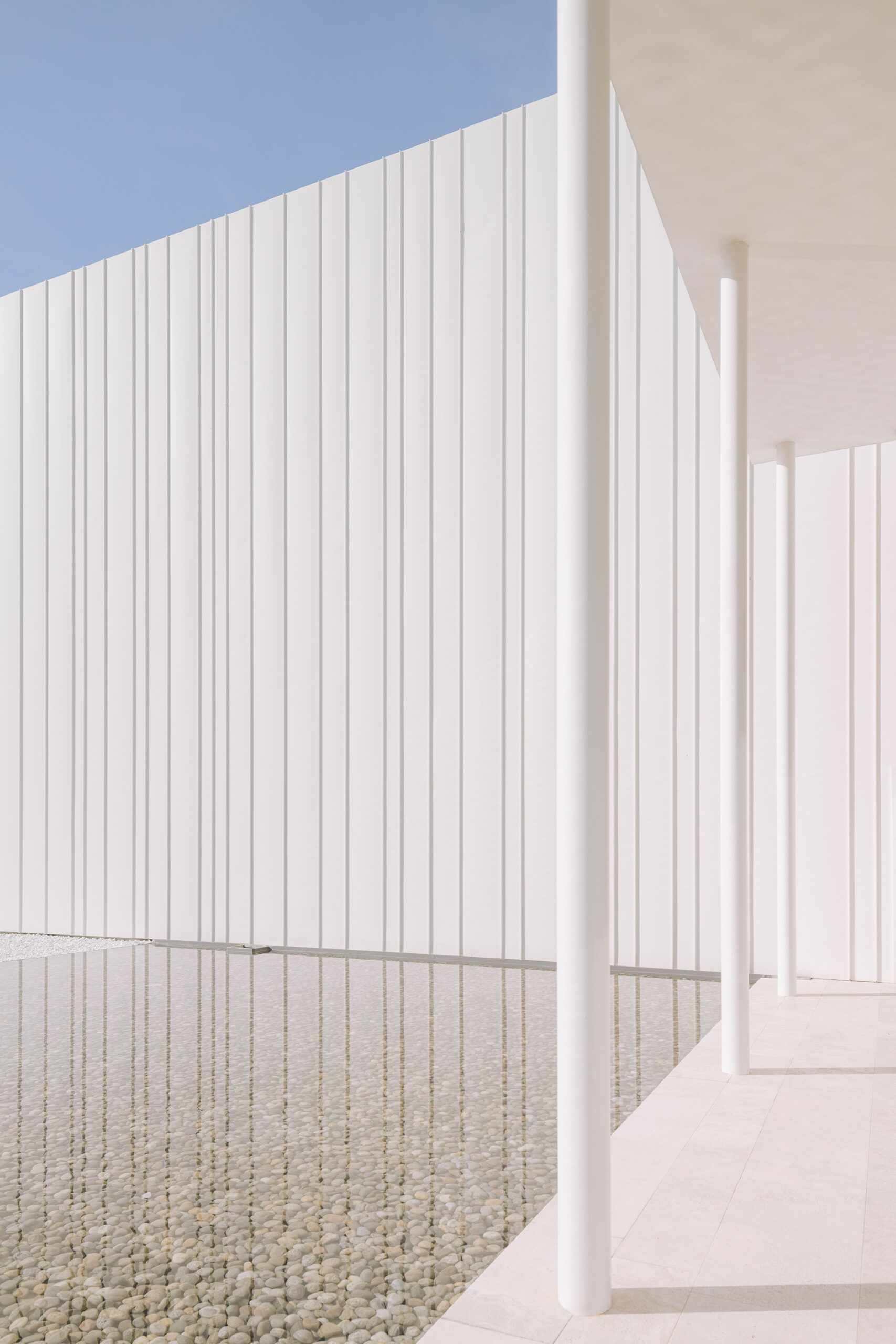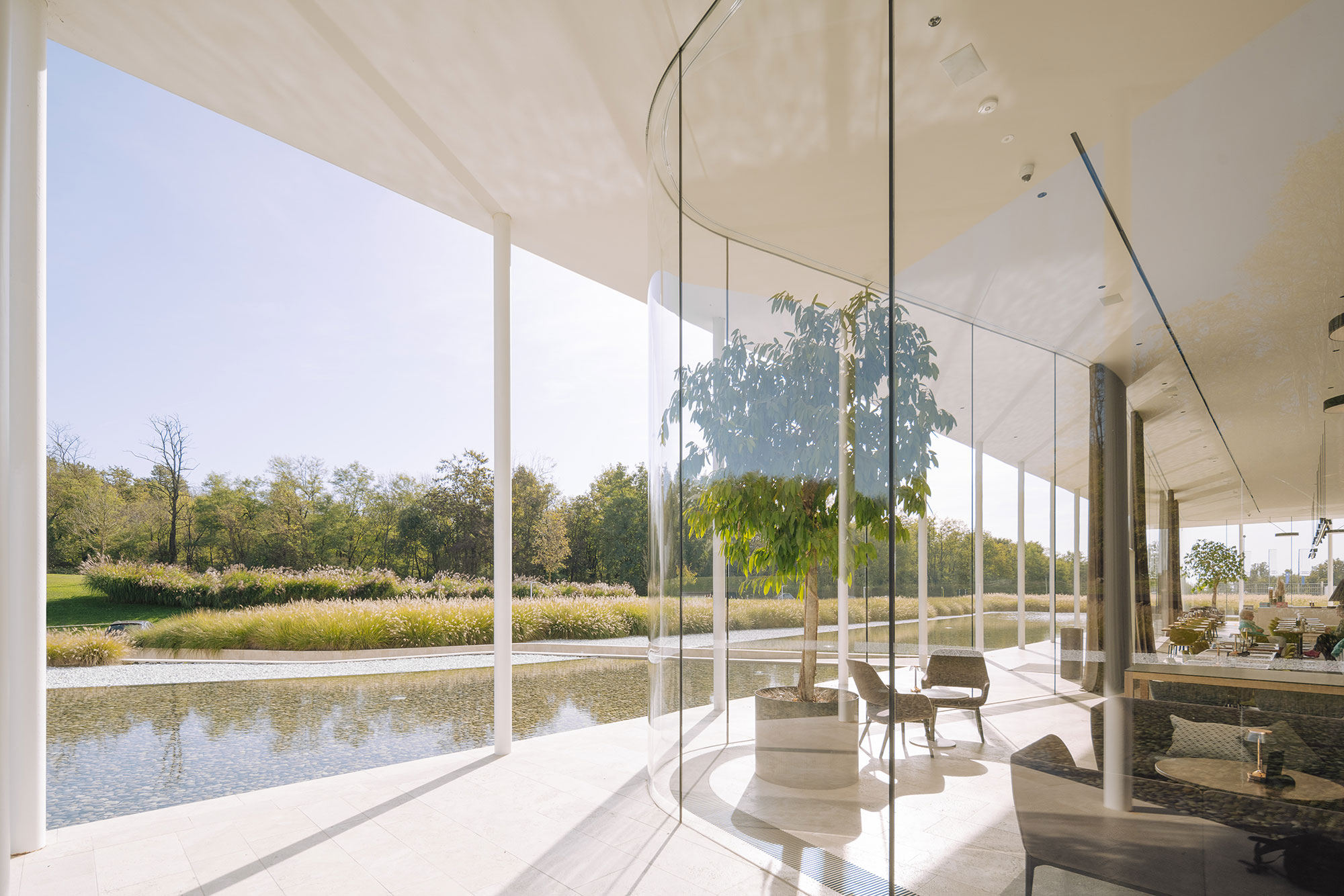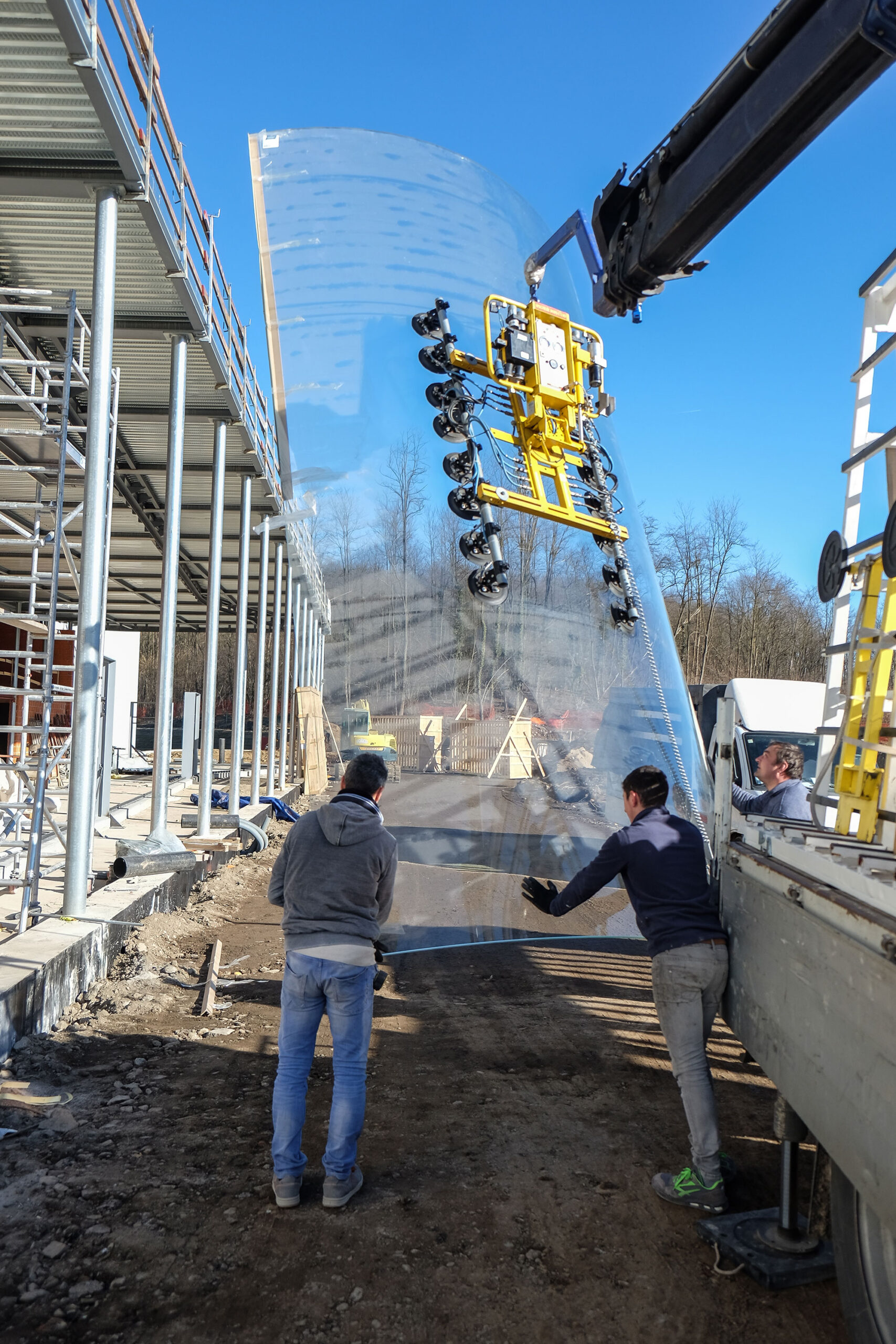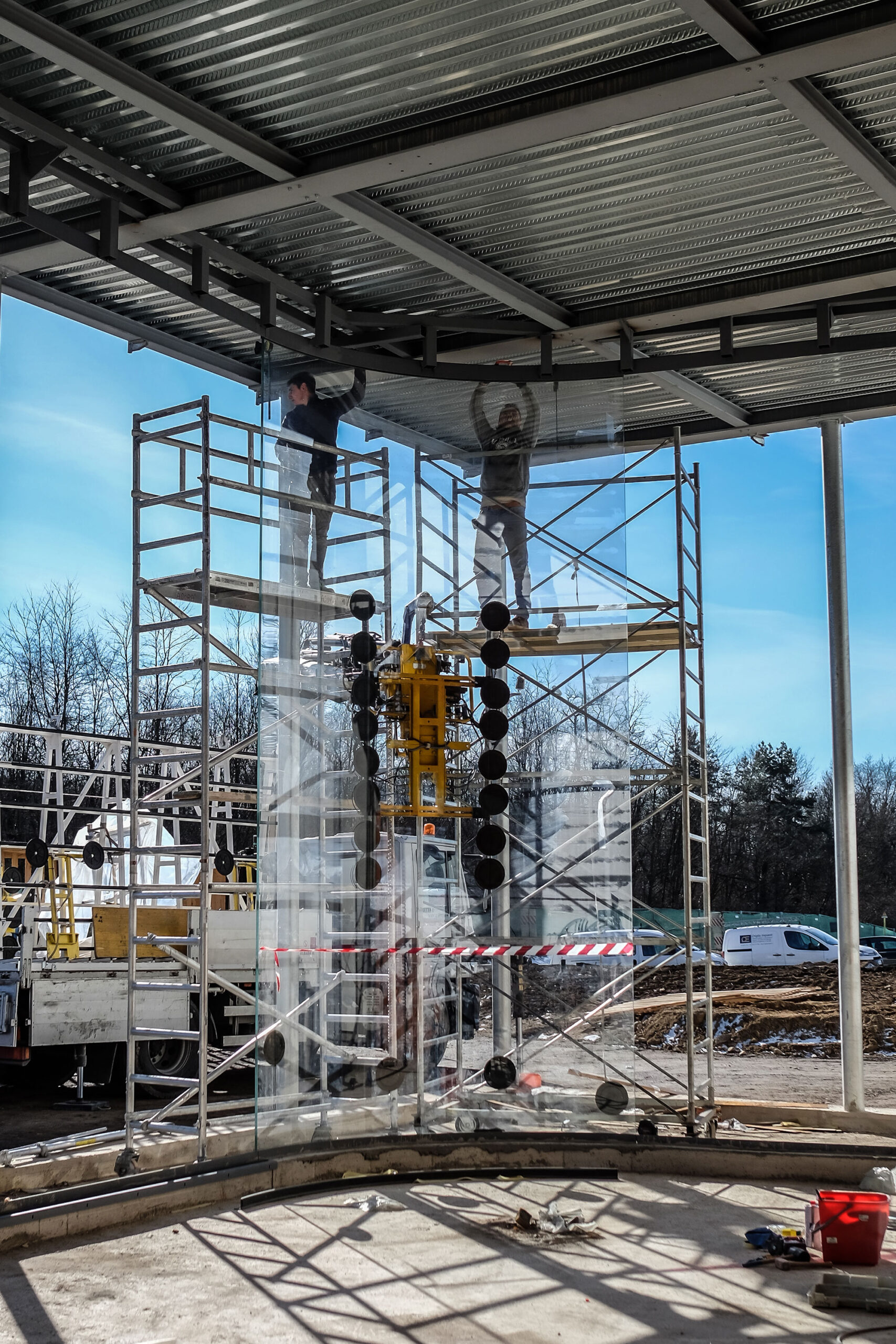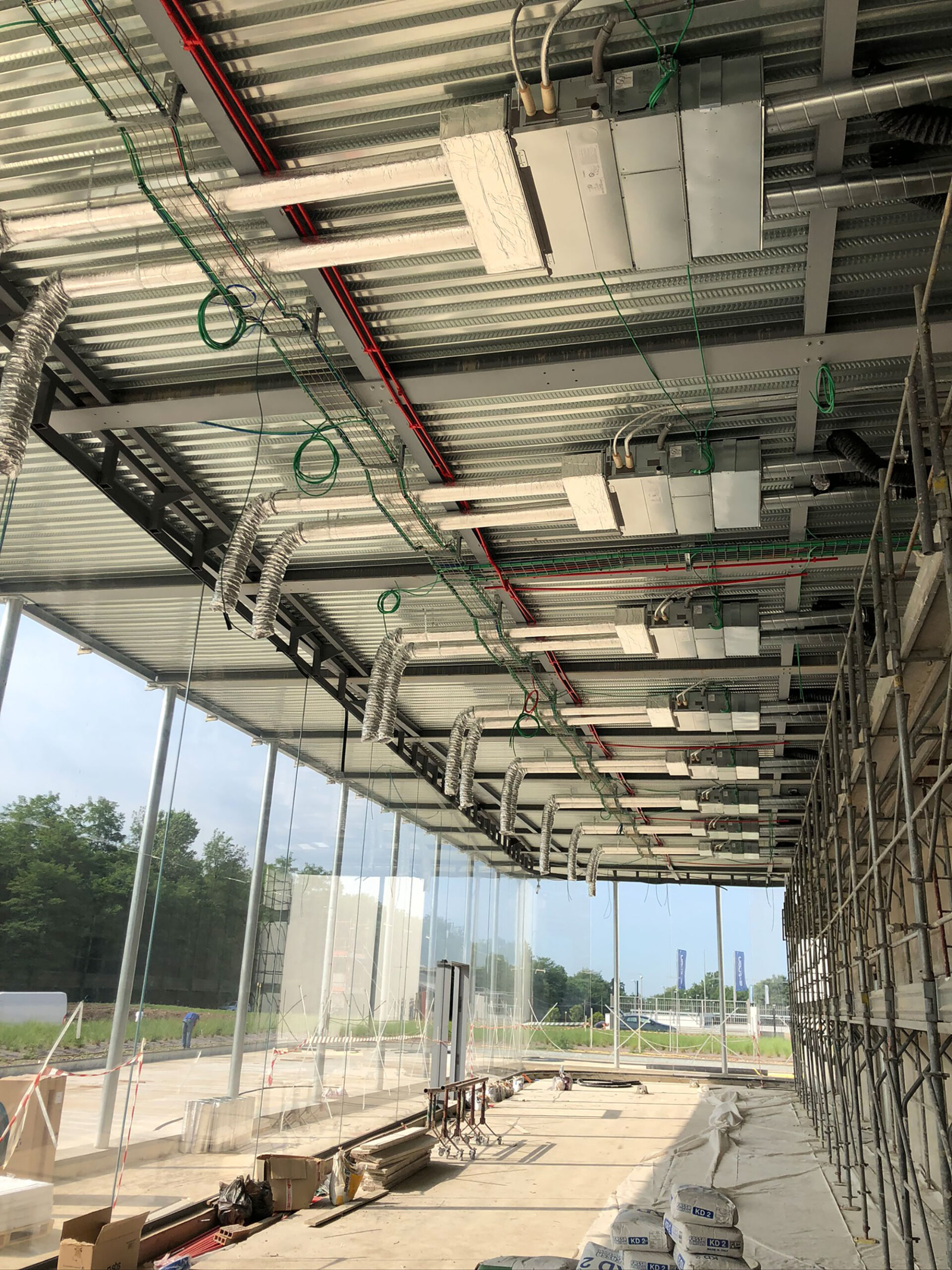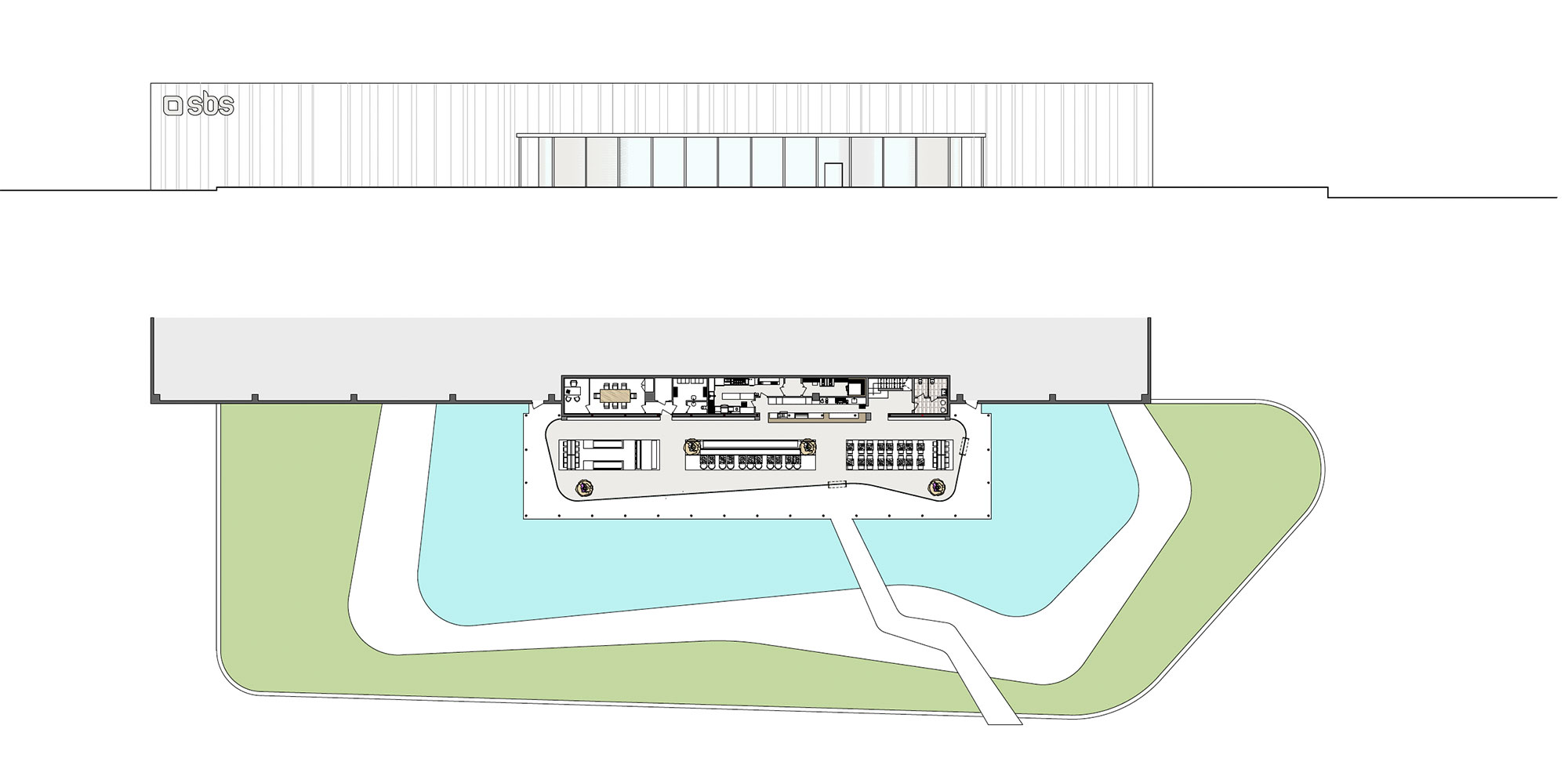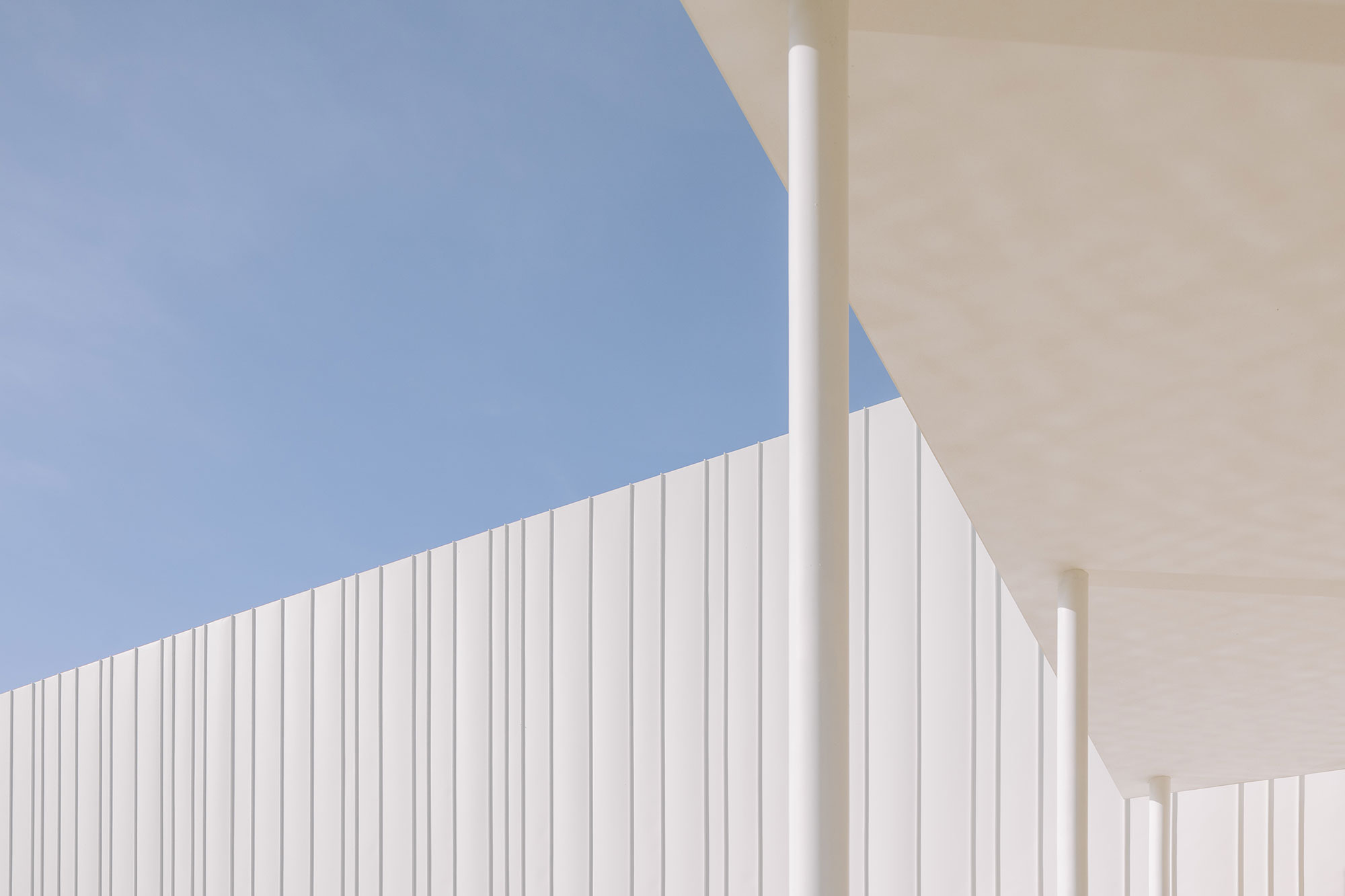 Industrial zen amidst visual pollution
The context of the new SBS headquarter of logistics and café is the heavily trafficked industrial area along the statal road between Arona and Borgomanero close to the motorway exit. Here, a large number of commercial activities established in recent decades has generated a great deal of visual chaos. The intention was to find a pure and simple building form that, despite the considerable volume available, would avoid any further aggravation of the visual impact that already prevailed on both sides of the road.
The ideal solution was found in a large and plain monochromatic structure, whose surfaces are covered with a metal cladding with vertical slats in white Ral 9010.
On the rear façade, which is not visible from the road, the centre of logistic is located, while the two side façades are shielded by trees. On the main front, a projecting body houses the company's sales spaces as well as a café which is open to the public. On the first floor, meeting rooms, co-working spaces and a free wifi zone mirror the brand's core business: communication devices.
The front of the building is completely glazed along the vertical walls which are incorporated in a simple mesh of slender metal pillars supporting the roof. Its backdrop is the large blank volume of the white, rectangular "box" of logistics.
The SBS café is surrounded by a "mirror of water" over white pebbles that reflects the sky and doubles the heigh of the architectural elements of the building. The area leading to the parking and road entrance is covered with a plain, uniform white gravel paving which, in combination with the puristic landscape design and the building's evocative interplay of light and shade create an almost zen-like, contemplative atmosphere.
PROJECT SBS cafè
TYPE COMMERCIAL
LOCATION PARUZZARO (NO)
CONSTRUCTION 2019
CLIENT SBS S.p.A.
PROJECT TEAM STUDIO PRIMATESTA, ANDREA STRAMBO
BUILT SURFACE AREA 8615 m2
SURFACE AREA 33726 m2
VOLUME 83196 mc
LANDSCAPE DESIGN ANNA REGGE
PLANT ENGINEER FABIO MOREA