LAQUA BY THE LAKE
ANTONINO CANNAVACCIUOLO – LAGO D'ORTA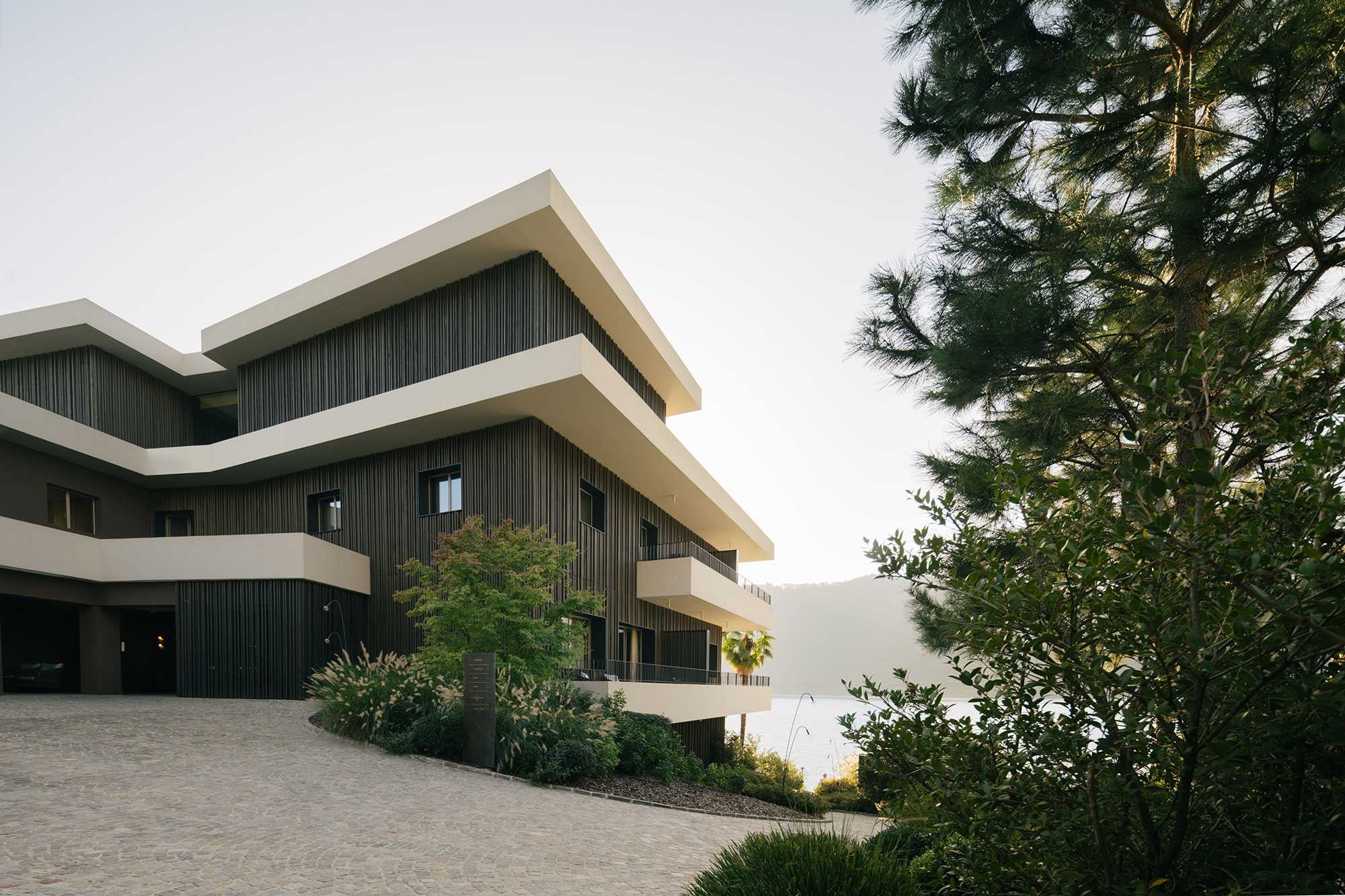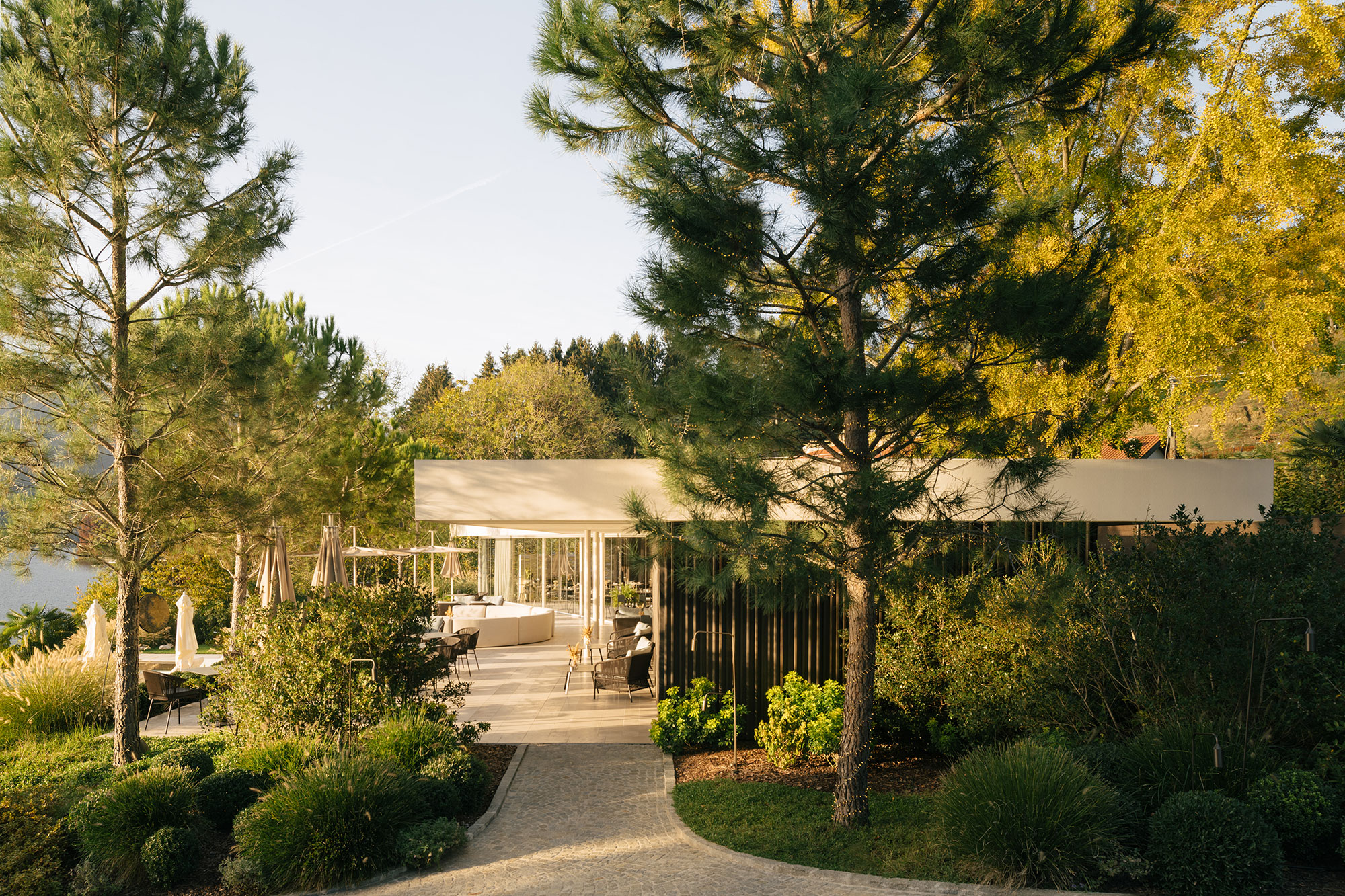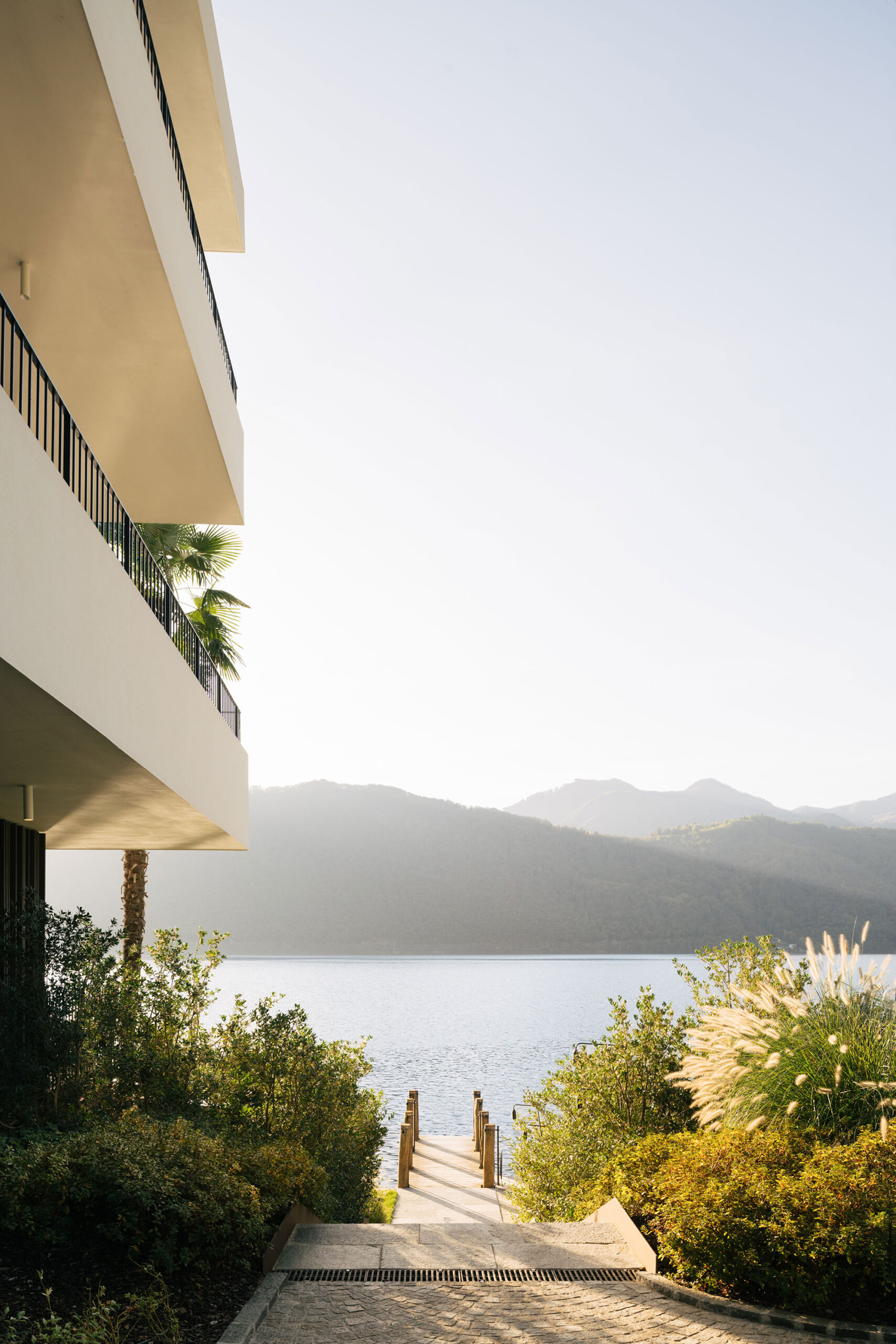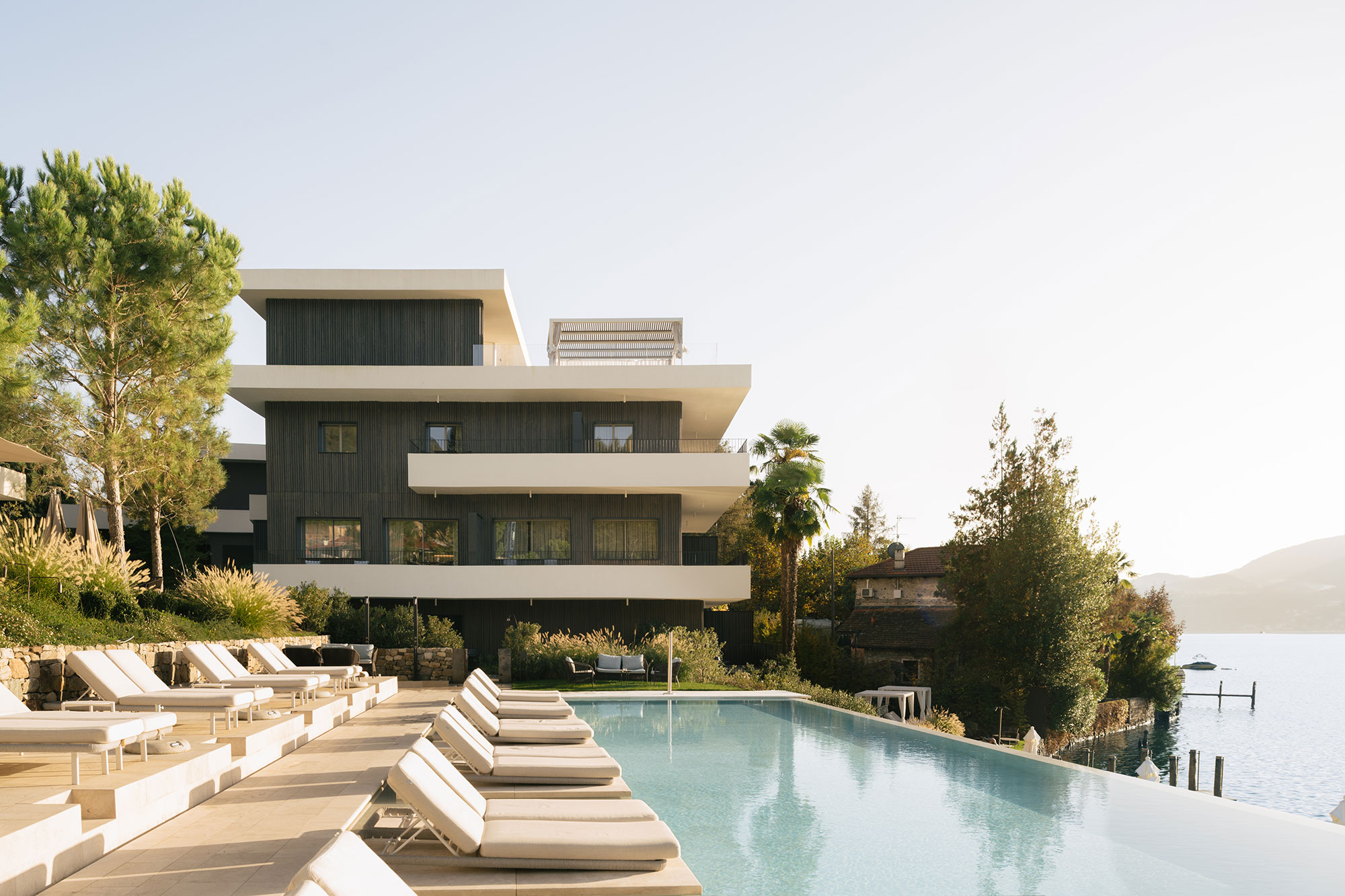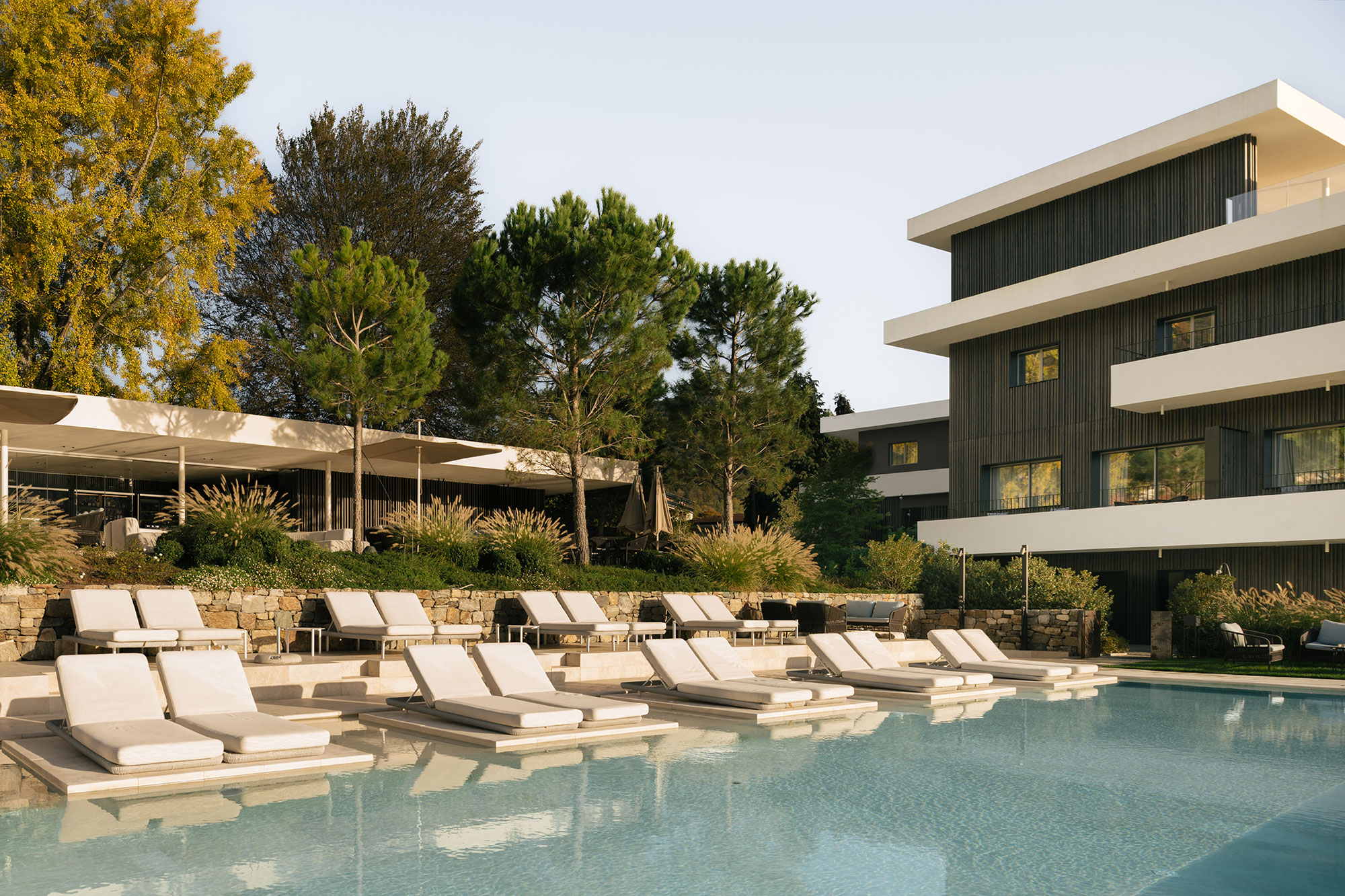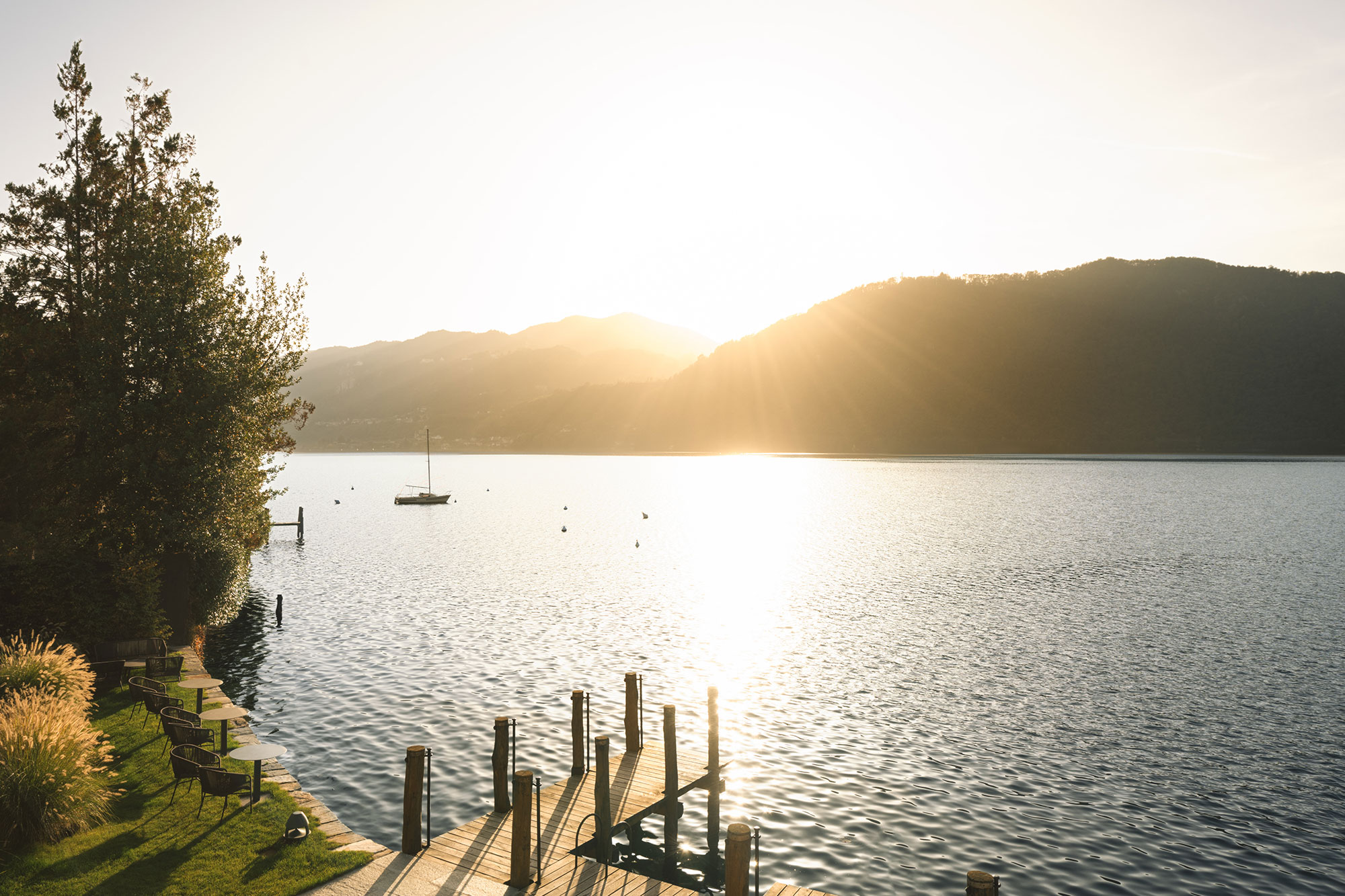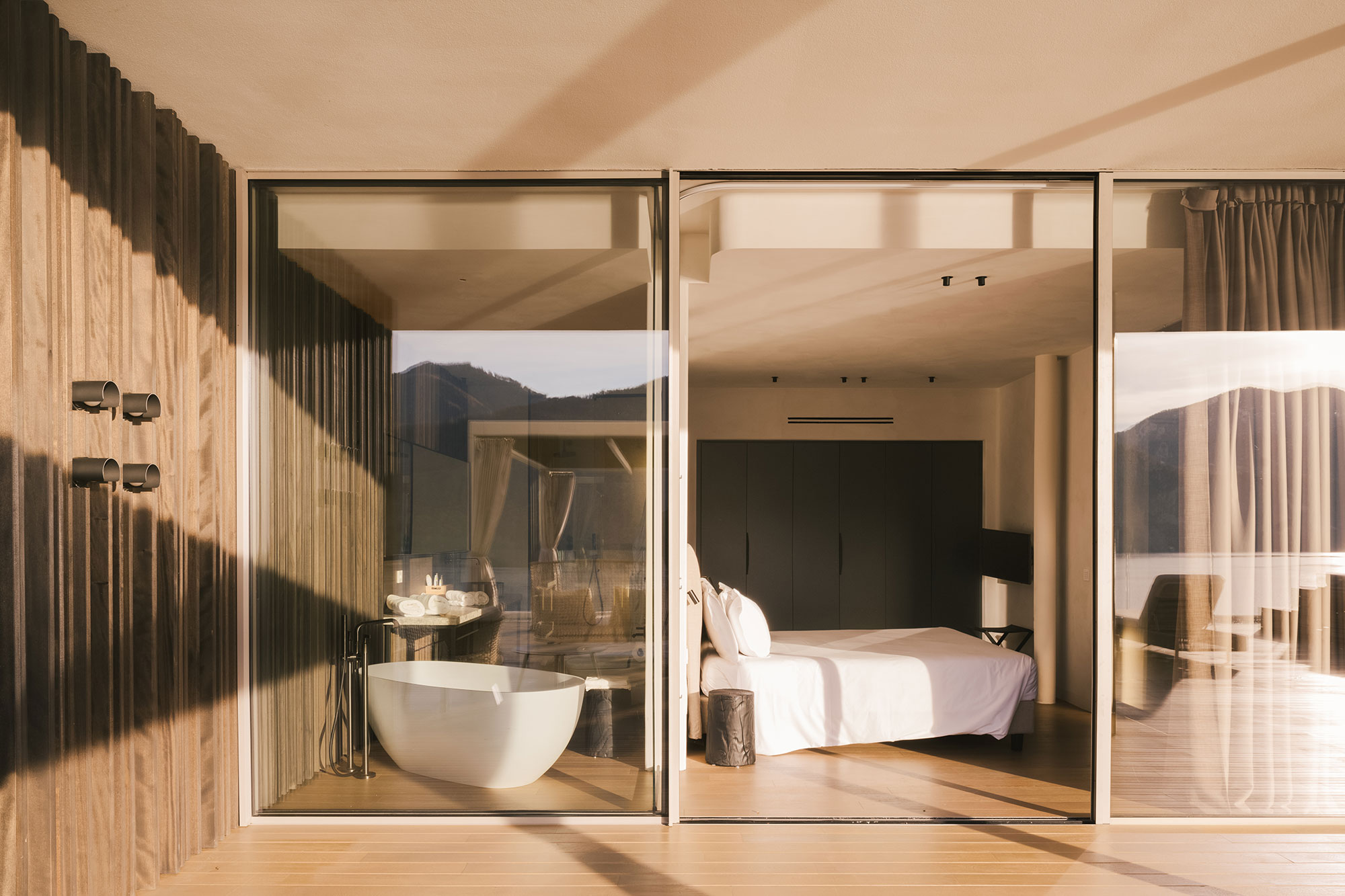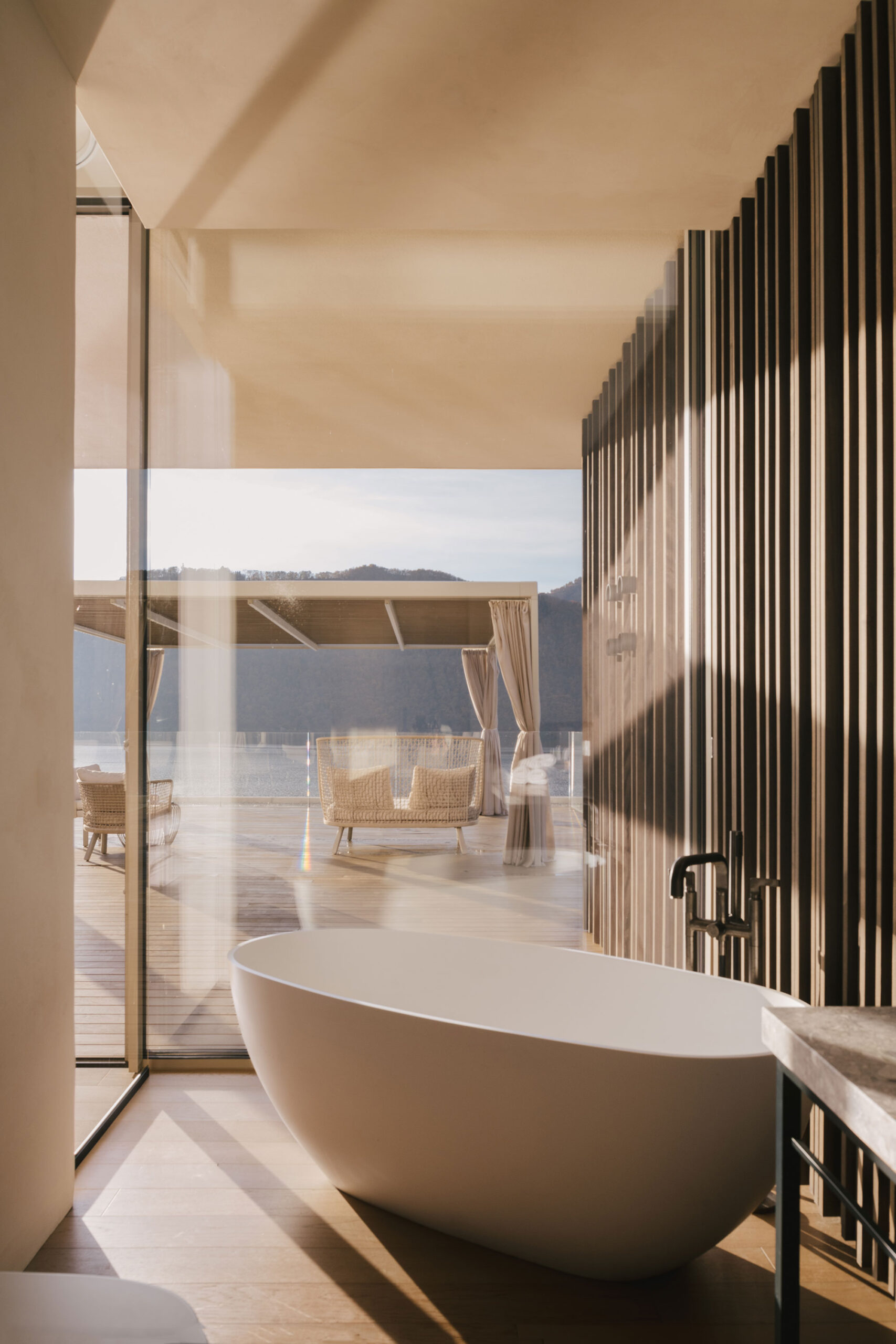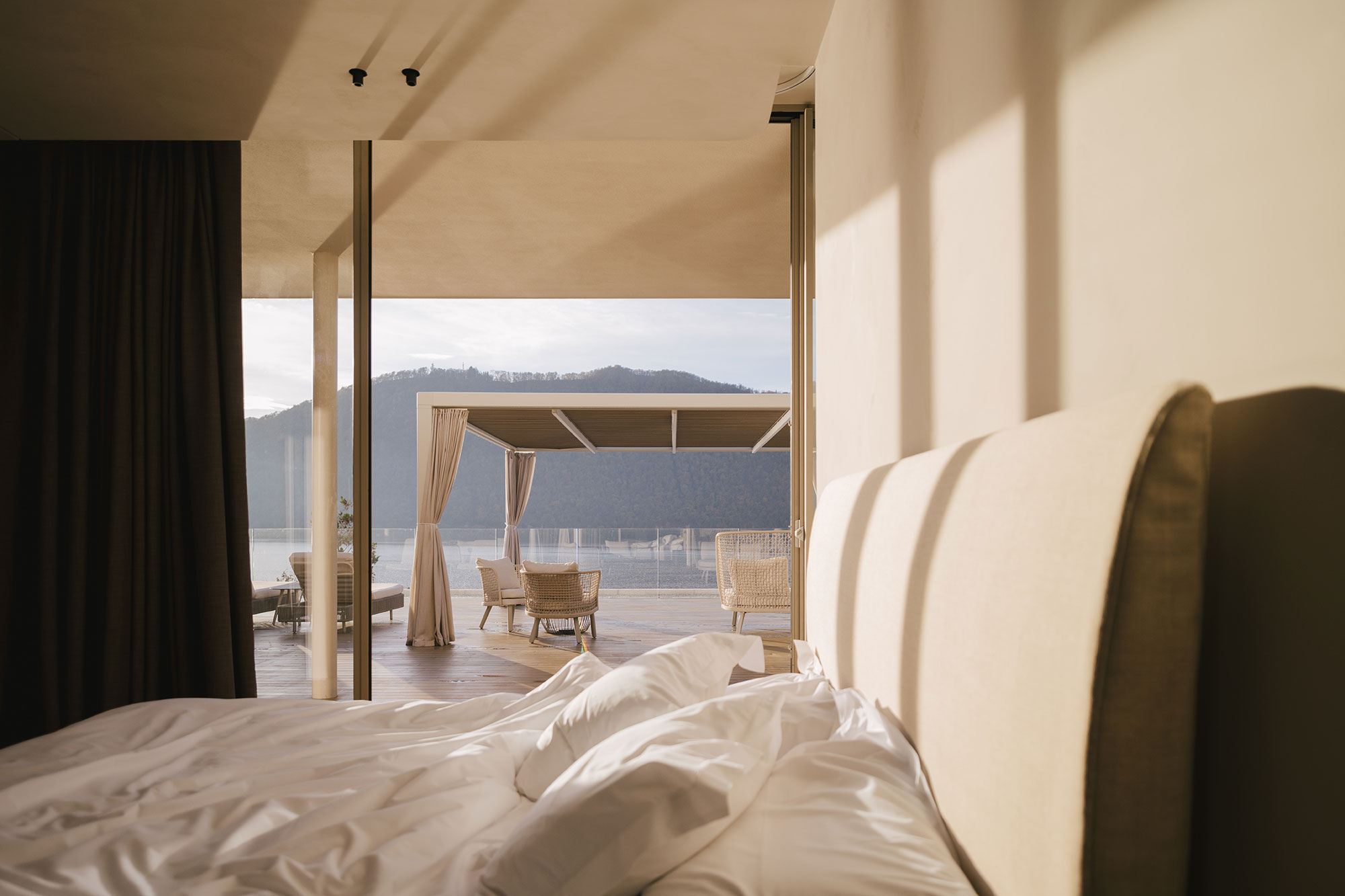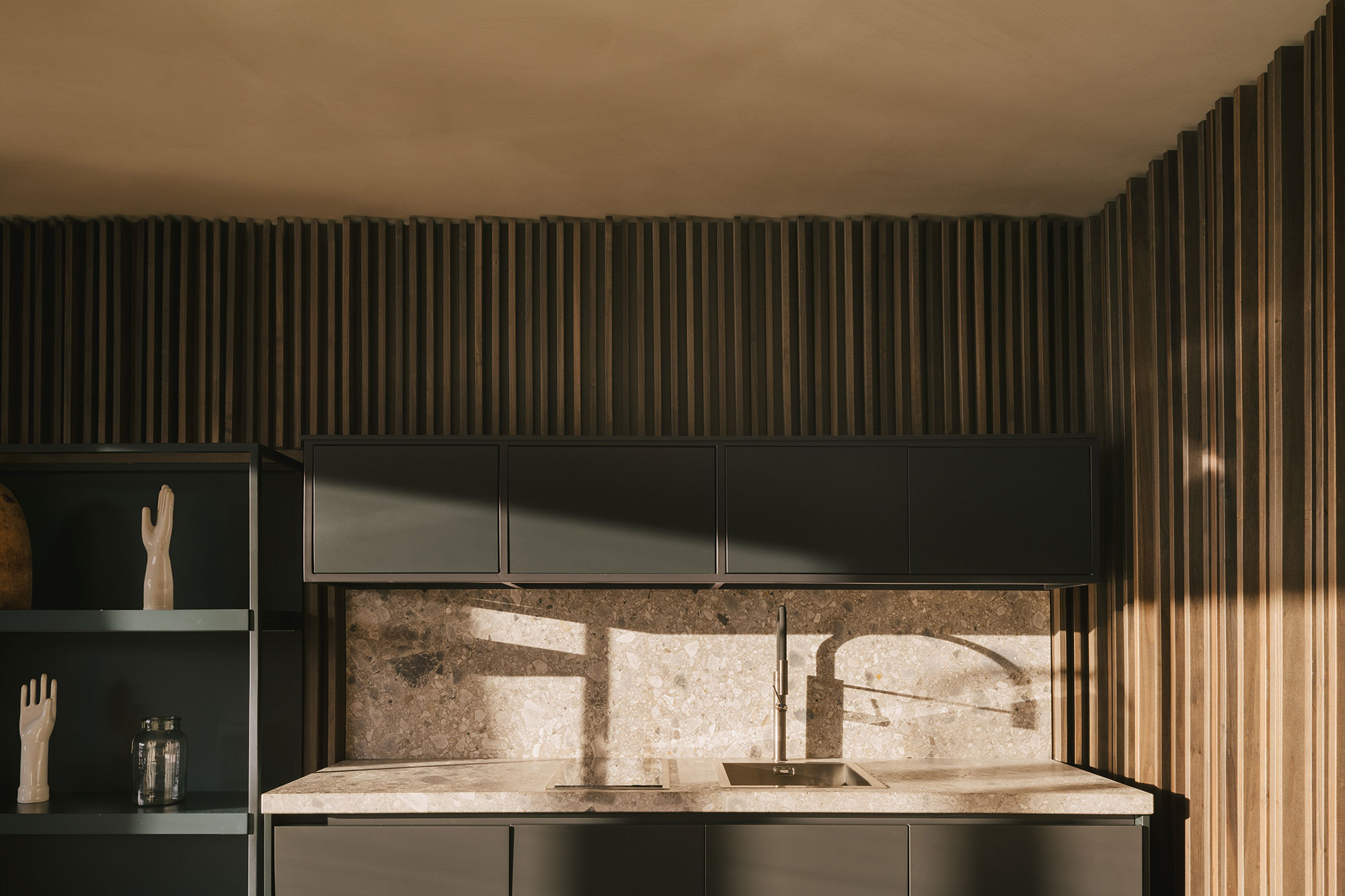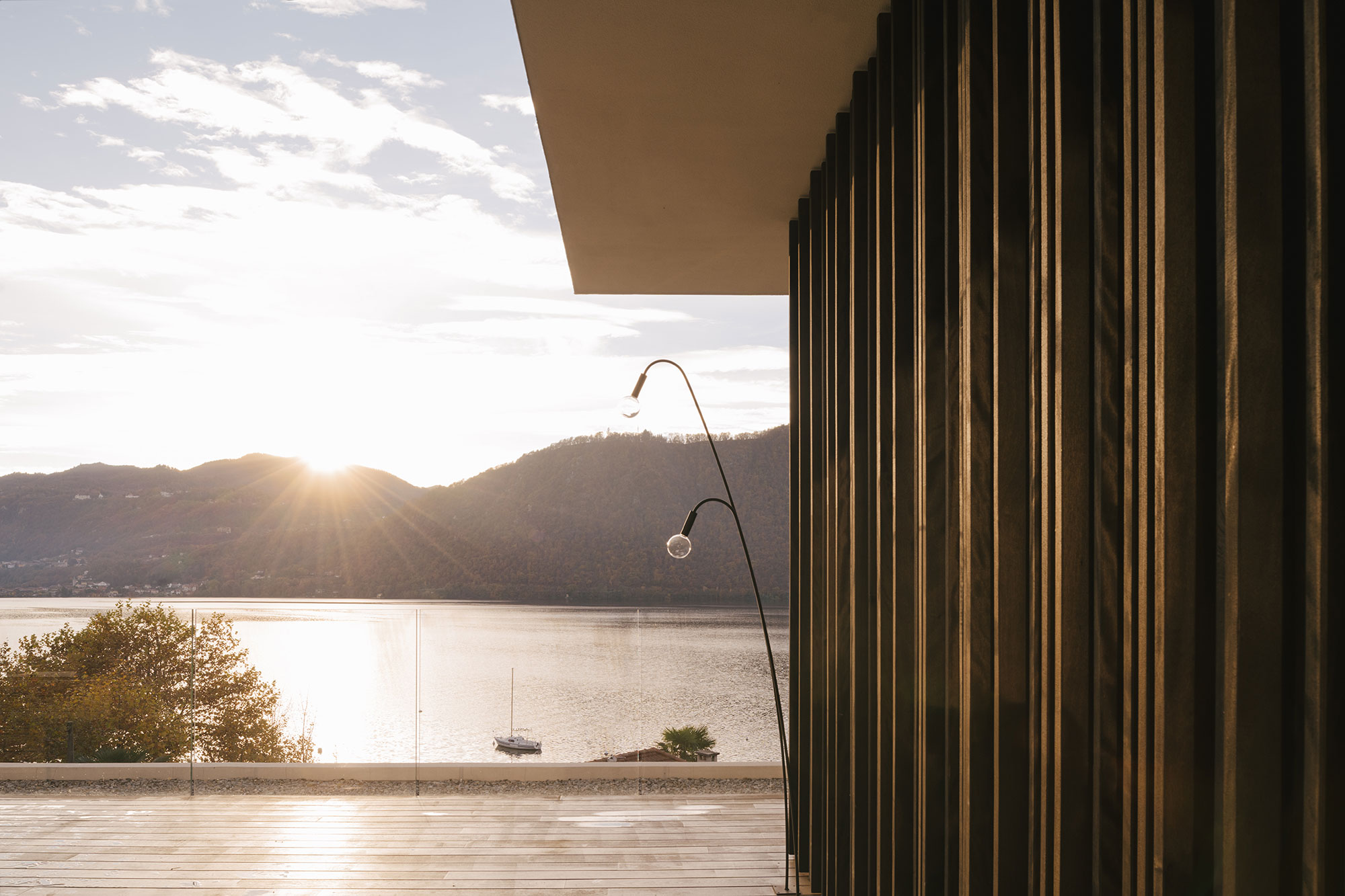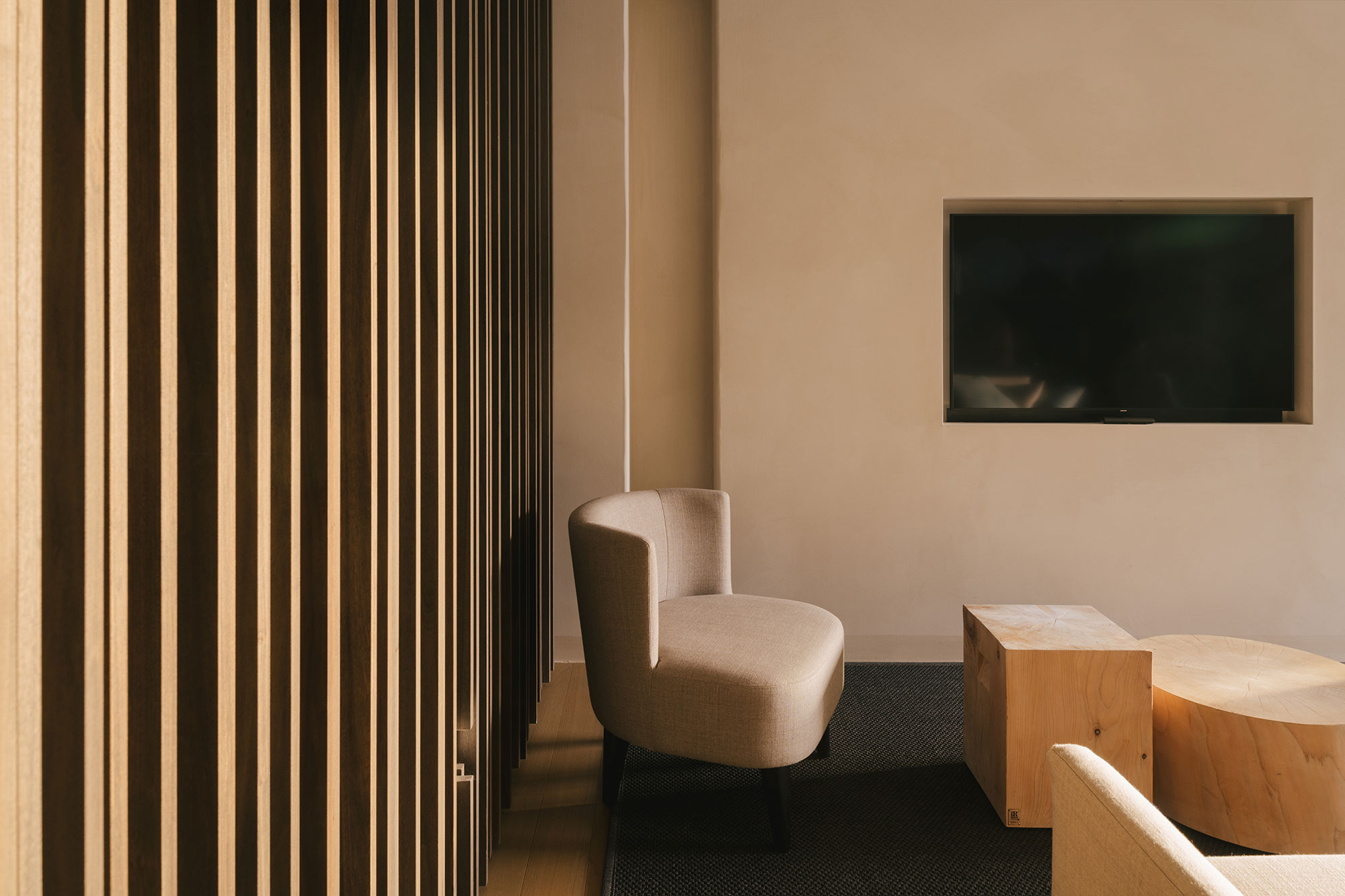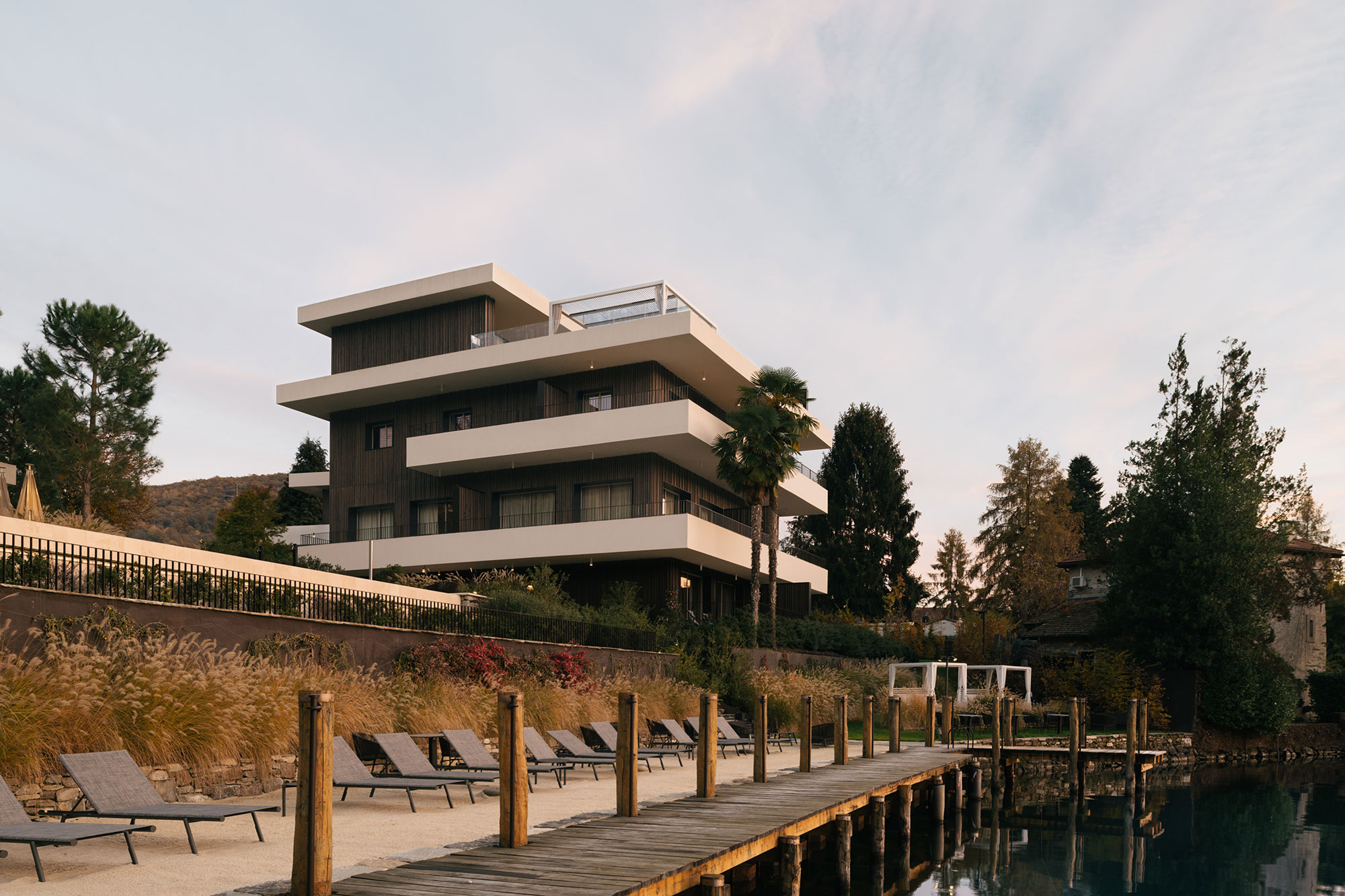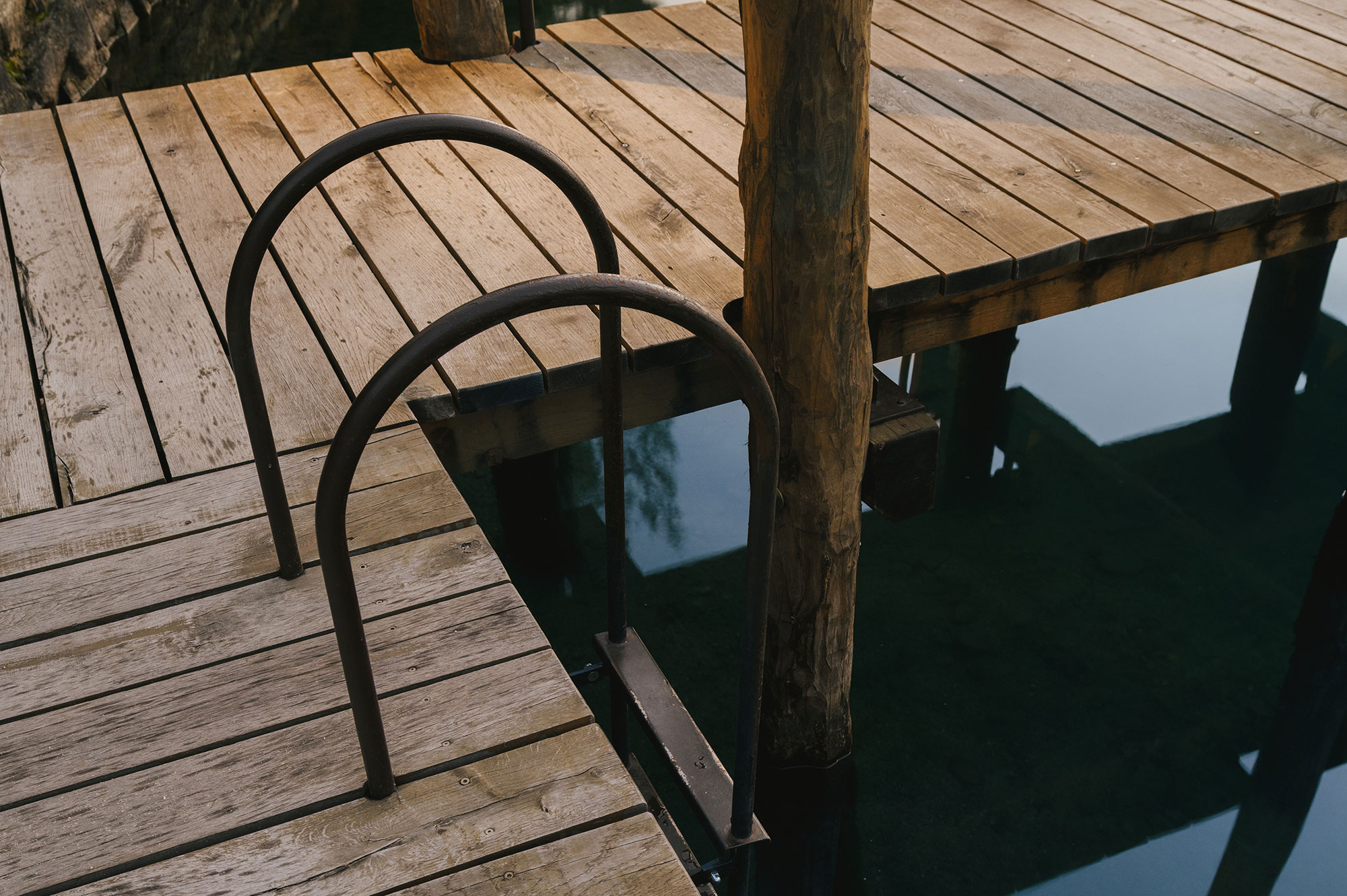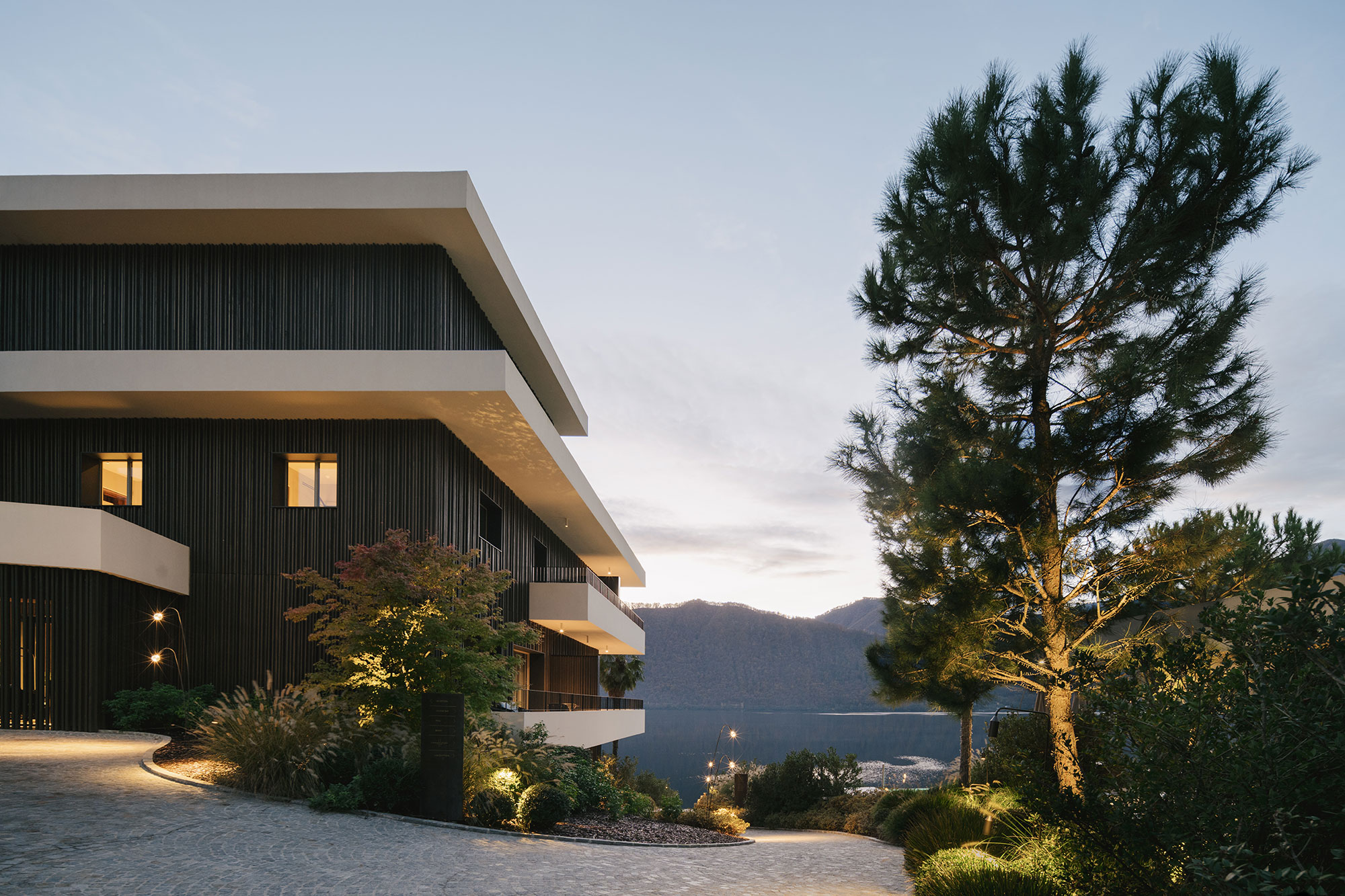 ​In 2018, the clients acquired the former Hotel Riviera located directly on the southern shore of Lake Orta. The building consisted of a single large volume that bore the heterogeneous traces of the gradual transformation of a modest 1950s residential building into a classic lakeside hotel with 25 rooms and a restaurant. The one and only argument for buying the old hotel was its location on a beautiful flat plot of land directly by the lake, with its own pier, boat dock and a stretch of private beach.
The intention of the architectural intervention was to completely renovate the entire building and give it a coherent, reduced design language. All traces of the overbuilding carried out over the years were removed to free the existing building from the heaviness of its mix of styles. Small balconies, Doric columns, Marseille tile roofs, arched porticoes and undulating parapets were removed, and the load-bearing structure was appropriately secured and consolidated.
Inside, 18 elegant flat suites were created that turn the classic hotel concept upside down and become a 24-hour experience of the lake setting – indoors and outdoors. The innovative, sustainably conceived building technology and a custom-designed domotic system anchor the building in the – highly comfortable – present.
The new Laqua by the Lake beguiles with its simple, contemplative character, which harmoniously and quietly stages two contrasting elements: the cladding of the vertical exterior walls with dark wooden slats and the cantilevered horizontal terraces in light lime colour, which wrap around the building.
The same language of form and materials, on a smaller scale, also characterises the restaurant, which is separated from the main building and sits above the pool and beach, almost completely disappearing into the greenery of the garden. The immediate landscape context of the hotel was designed with the intention of consciously experiencing nature. The garden itself becomes a guidance system that accompanies the guest through a tasteful and evocative holiday experience amidst contemplative architecture, a sophisticated savoir vivre and the ever-present lake.
Project Laqua by the Lake
Type Hospitality
Location Pettenasco (NO), Lago d'Orta
Construction period 2019-2021
Client Antonino and Cinzia Cannavacciuolo
Project team Studio Primatesta, Ilaria Giacomini
​
Built Surface Area 2383 m2
Surface Area 3770 m2
Volume 6985 mc
Landscape design Anna Regge
Collaborating partner Fabio Morea