HEADQUARTERS EKINEX
VAPRIO D'AGOGNA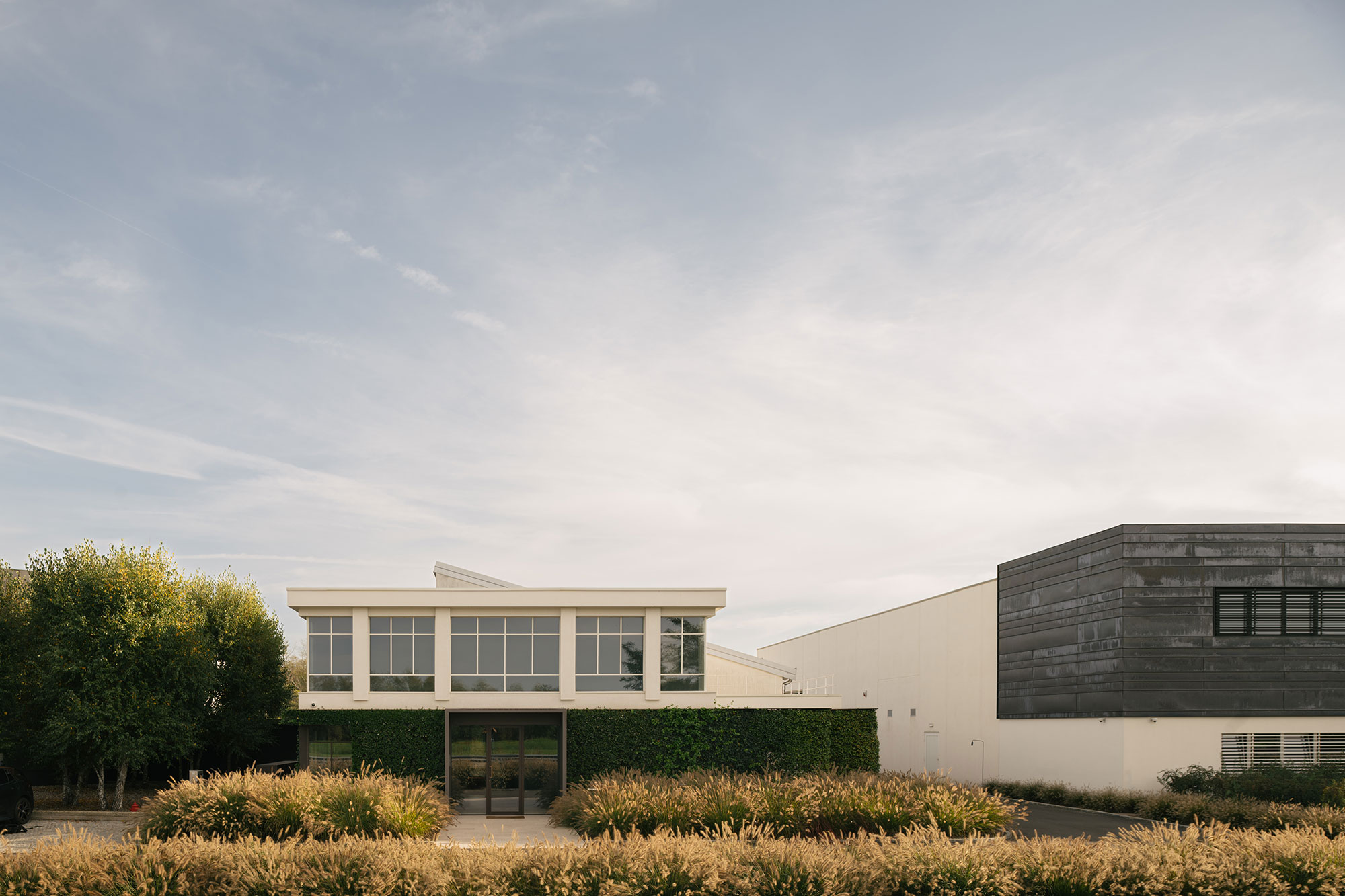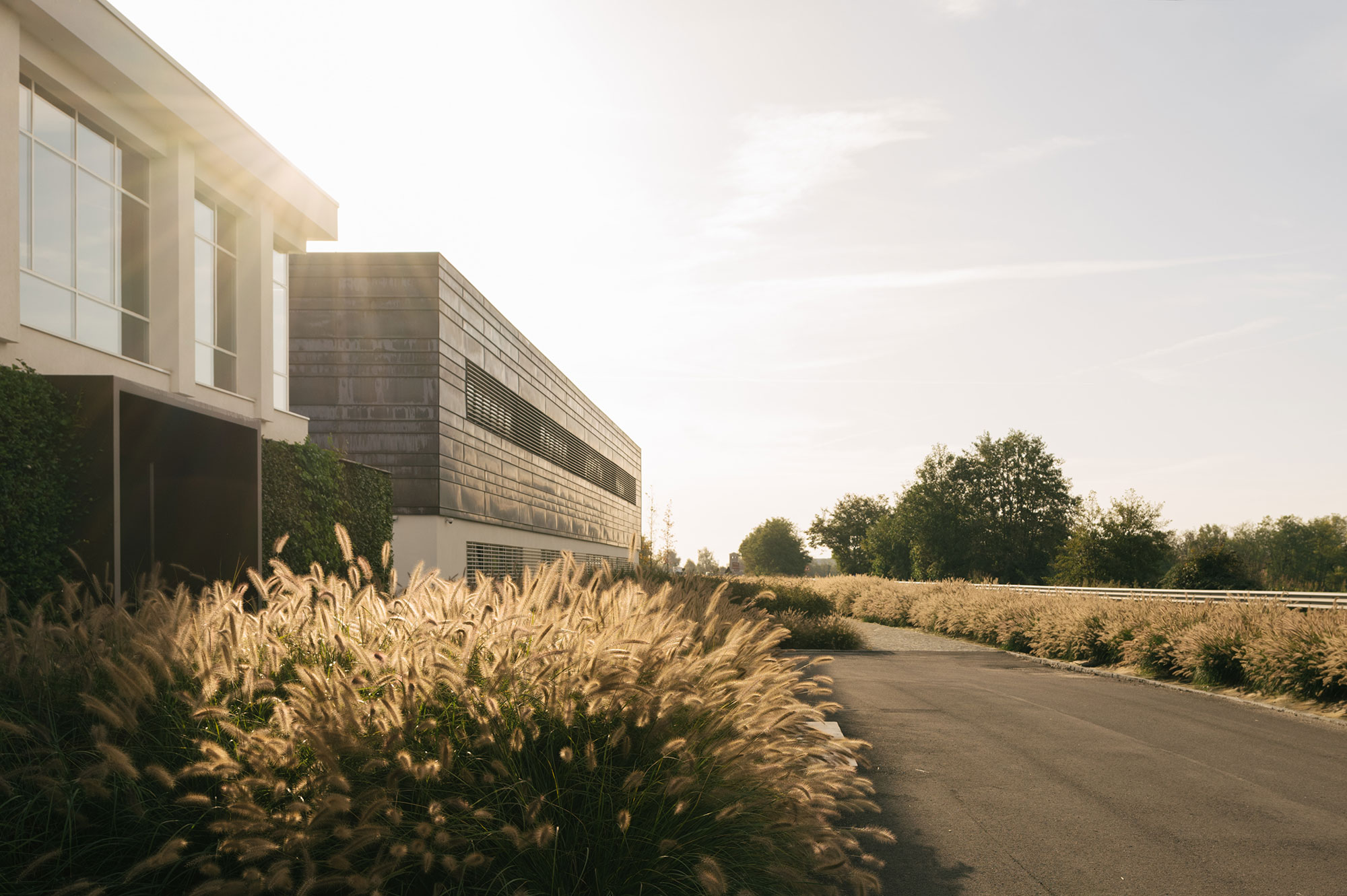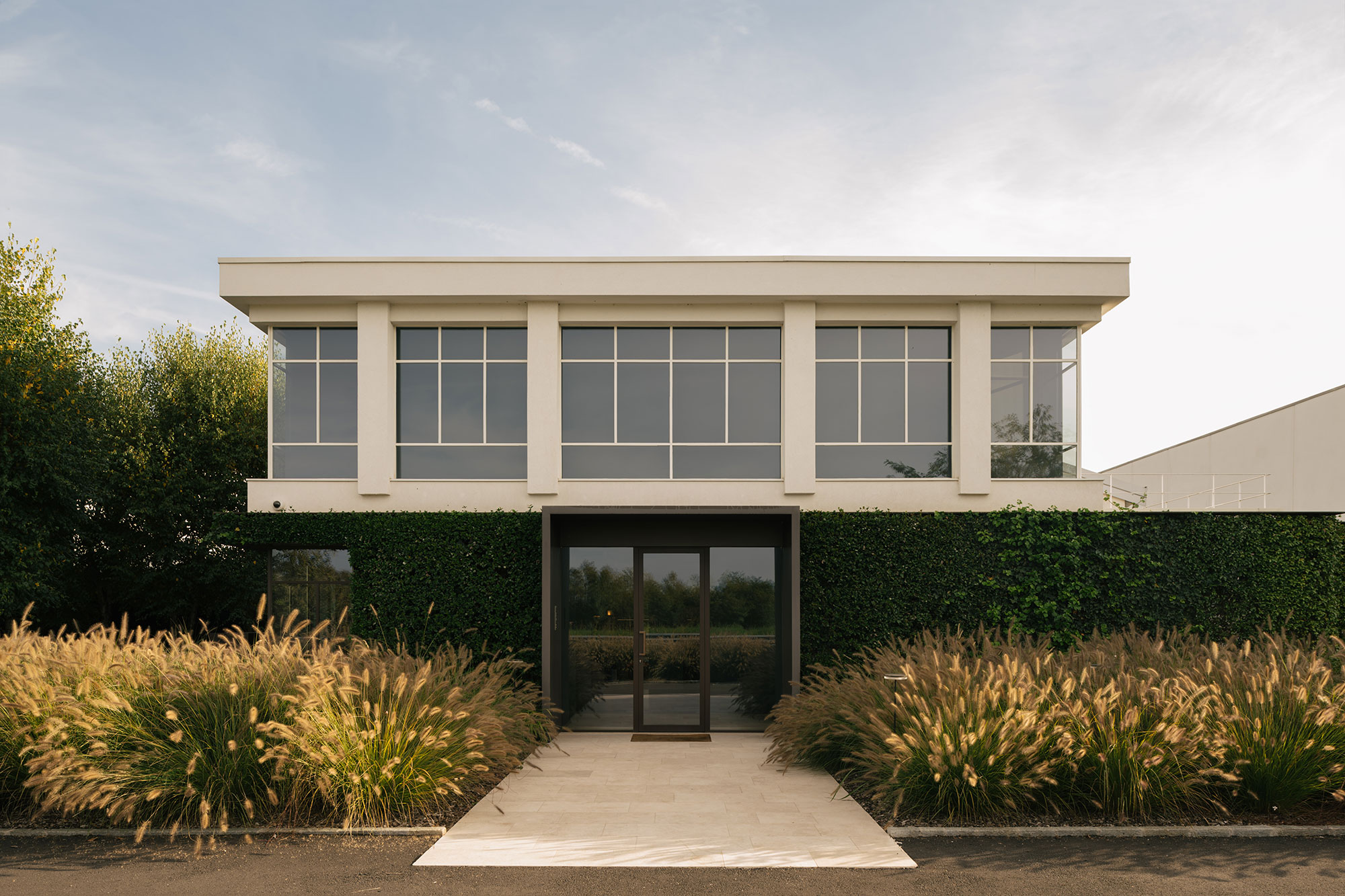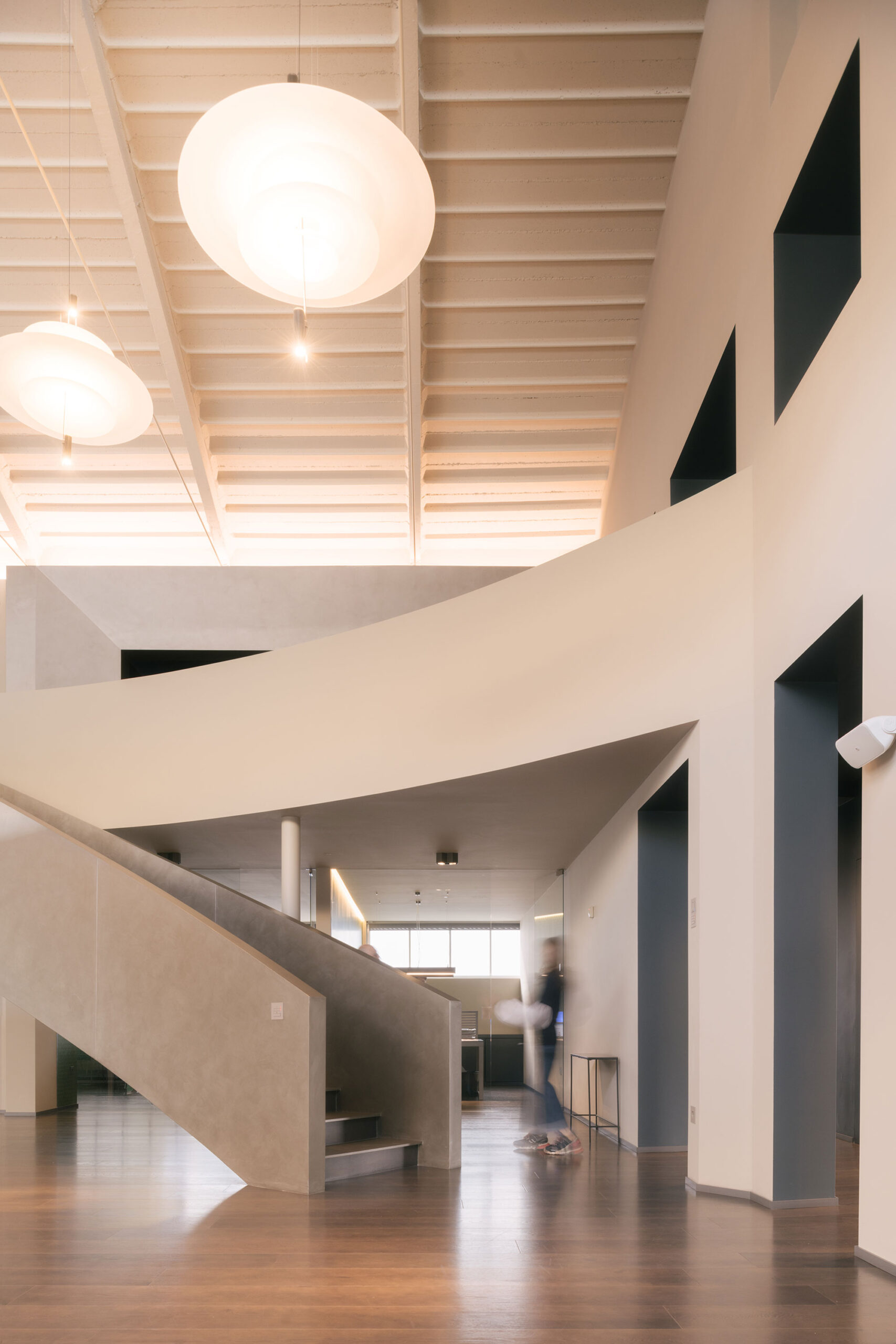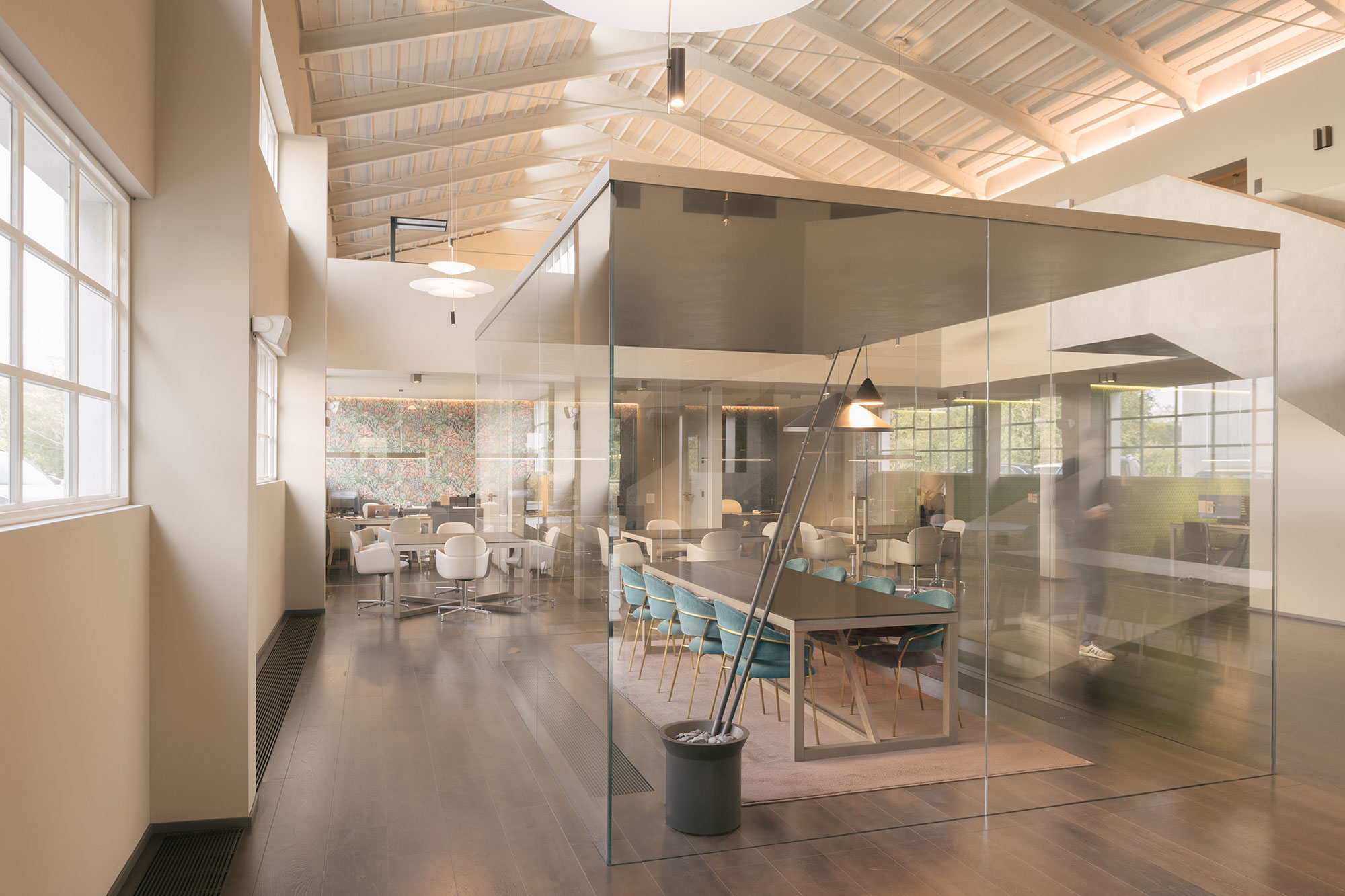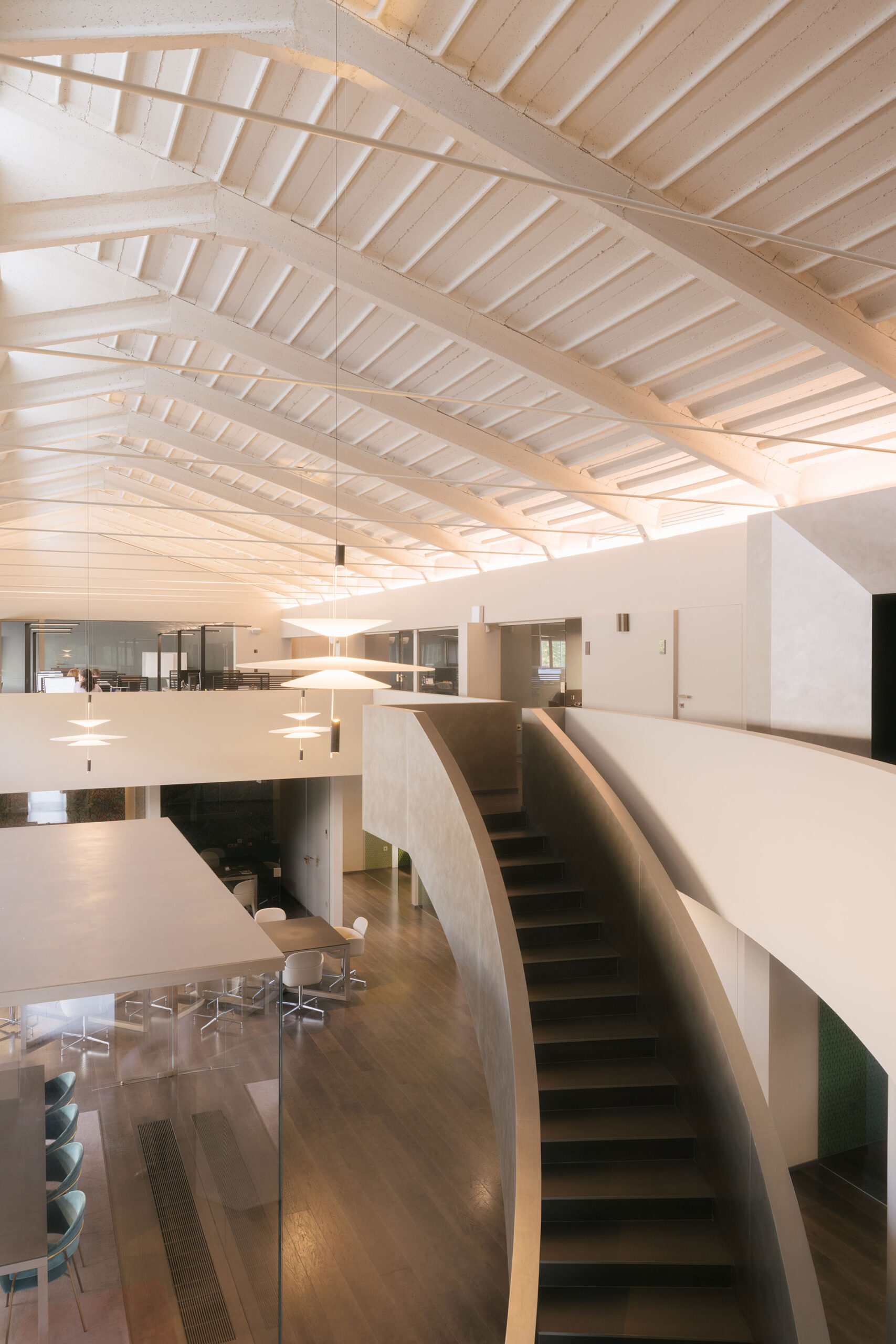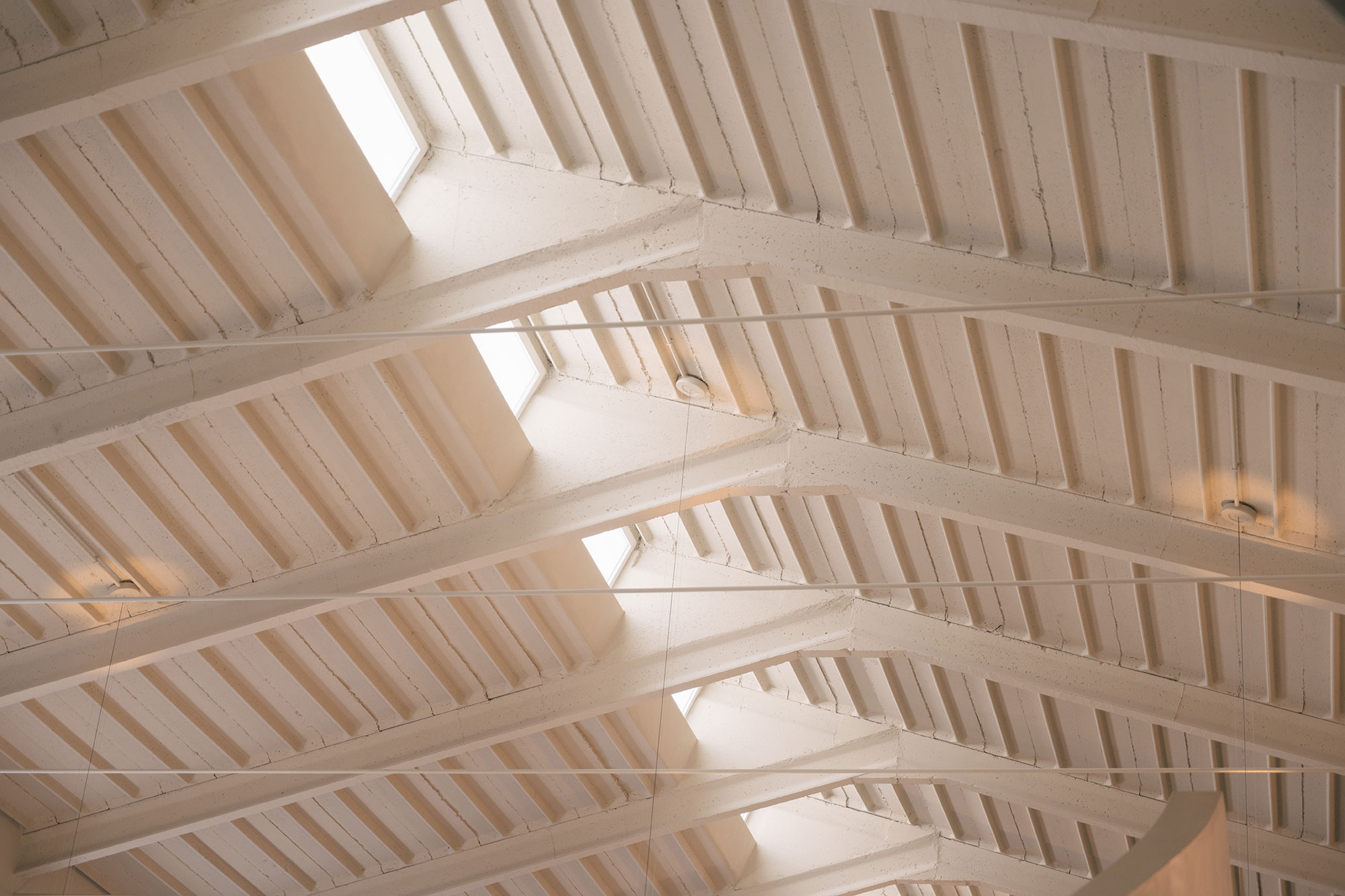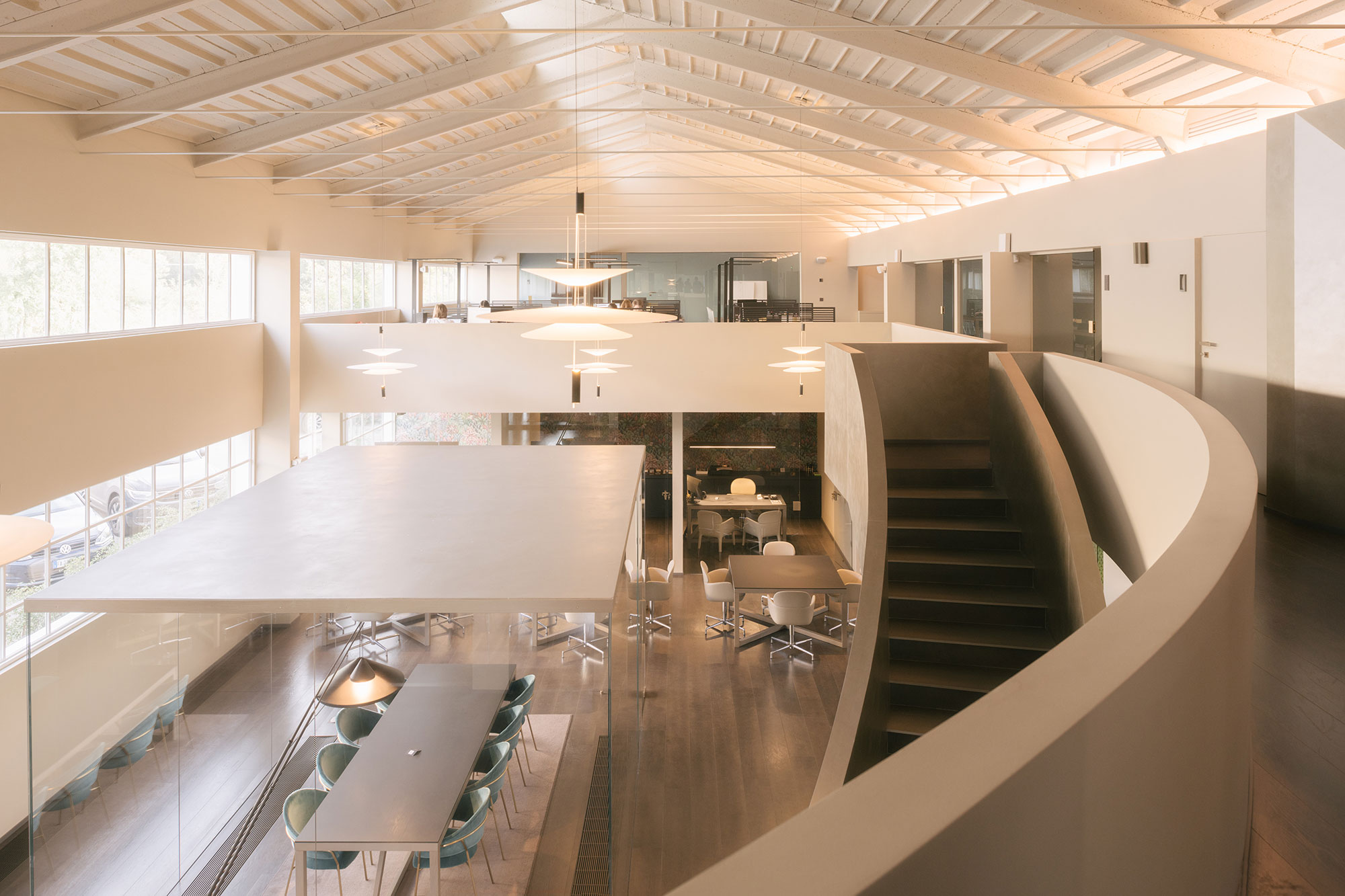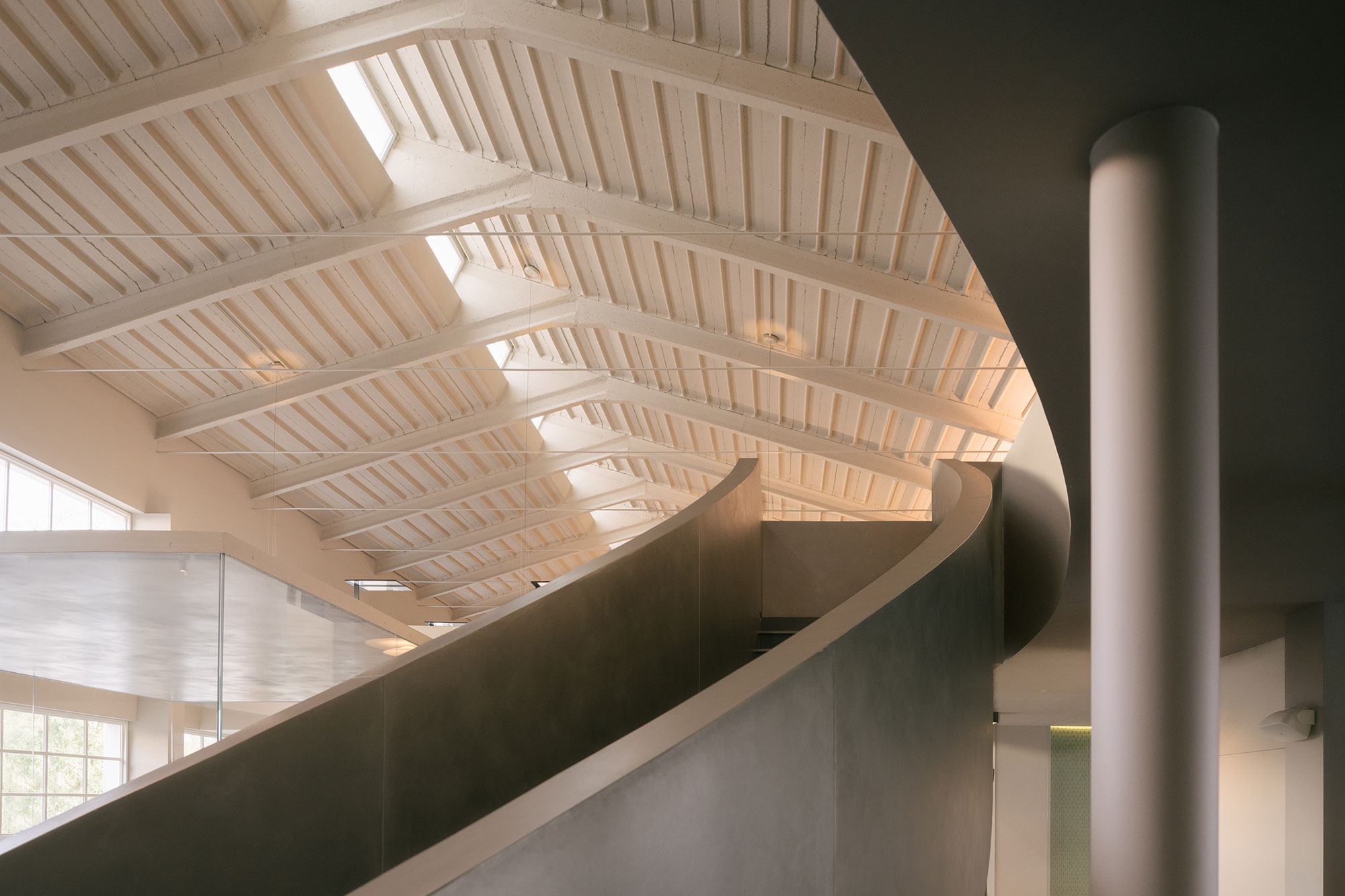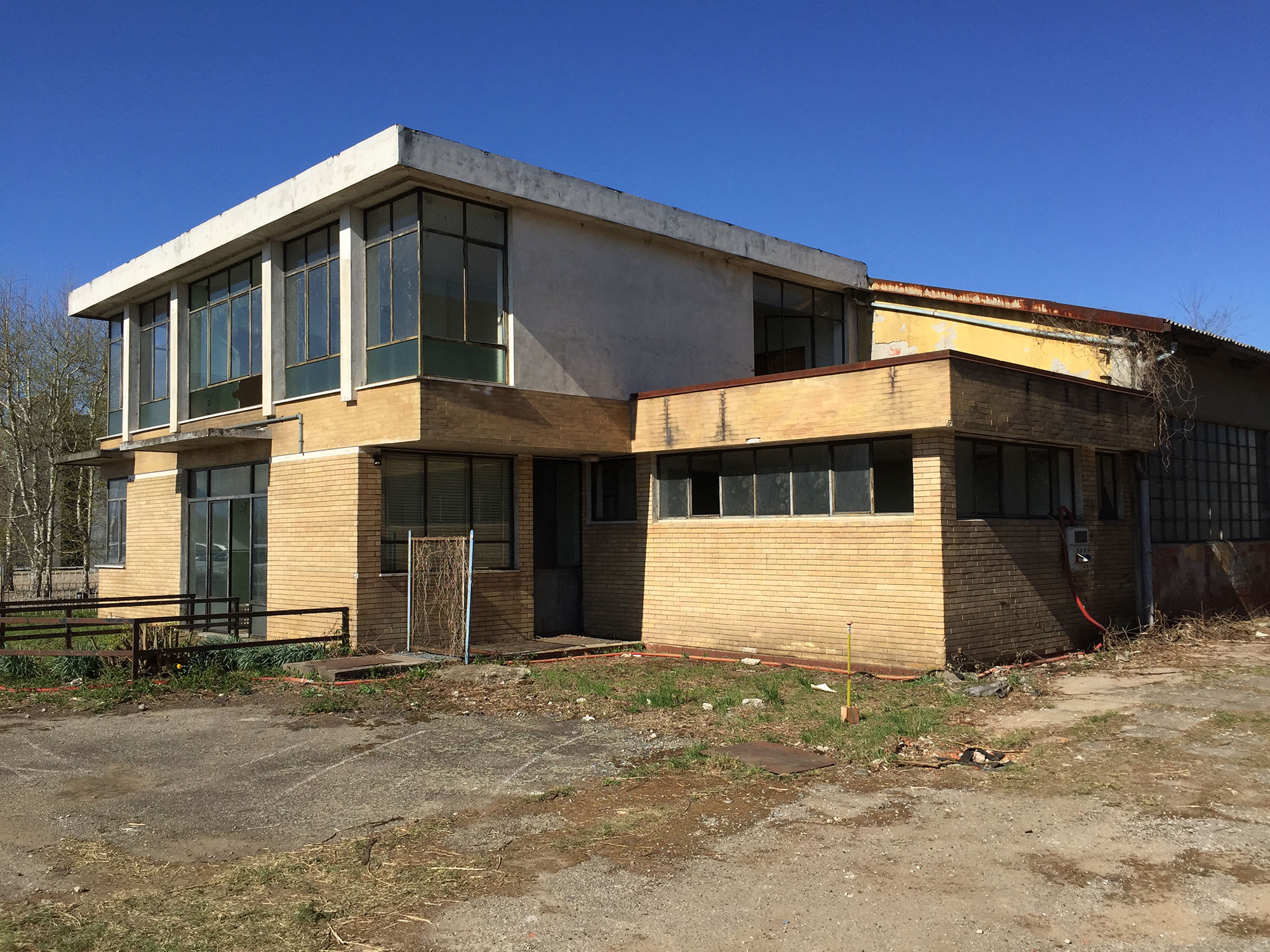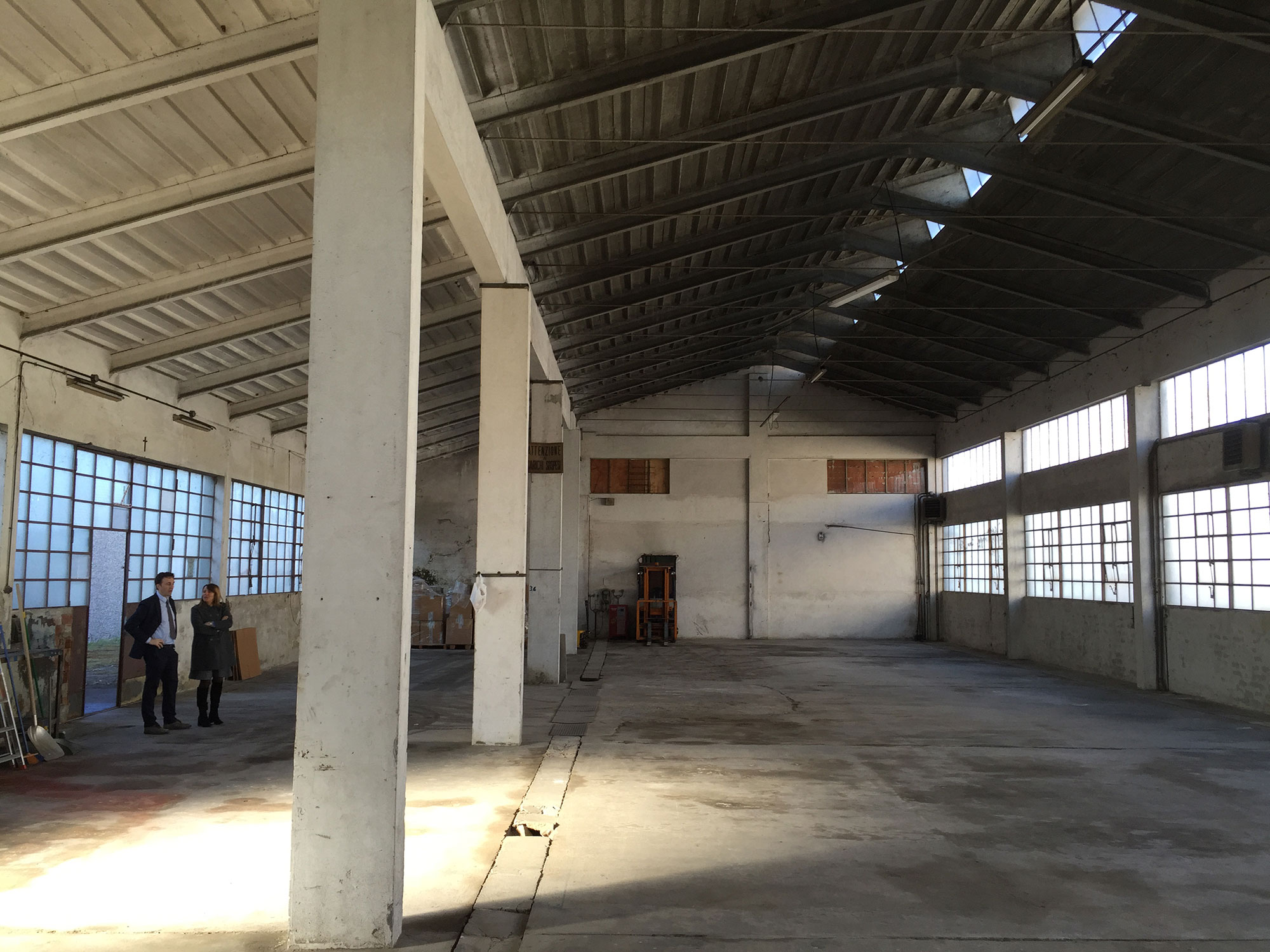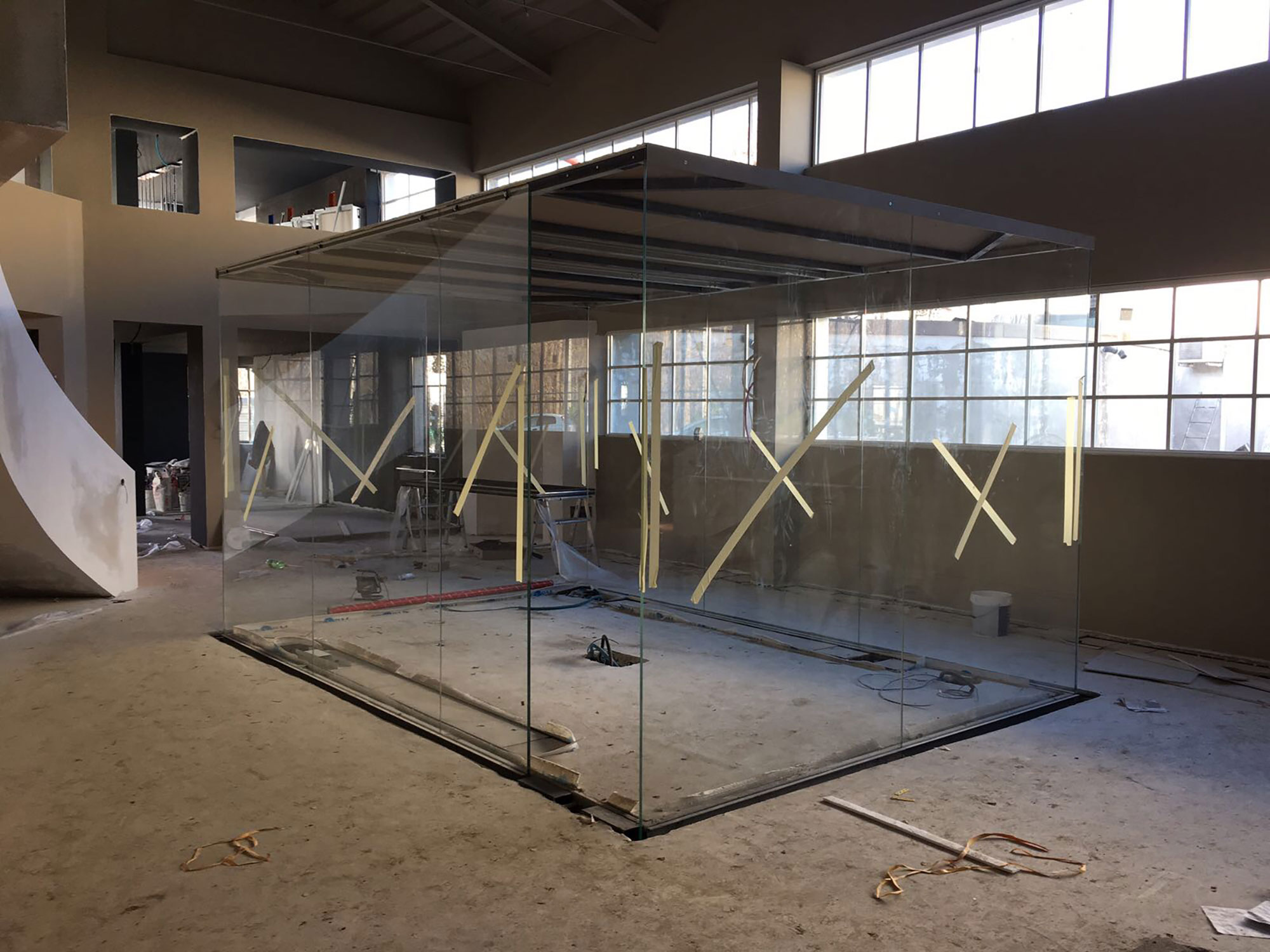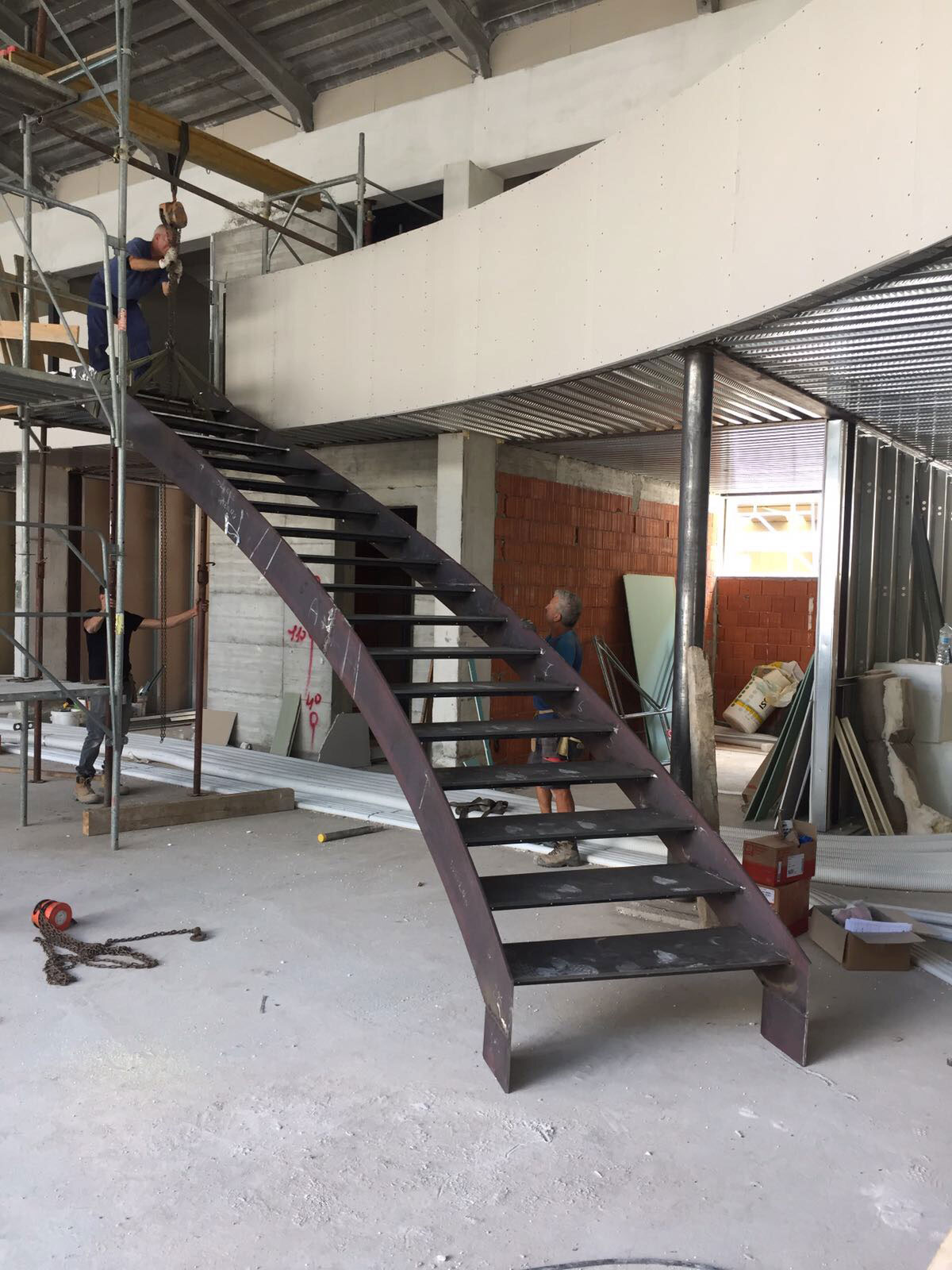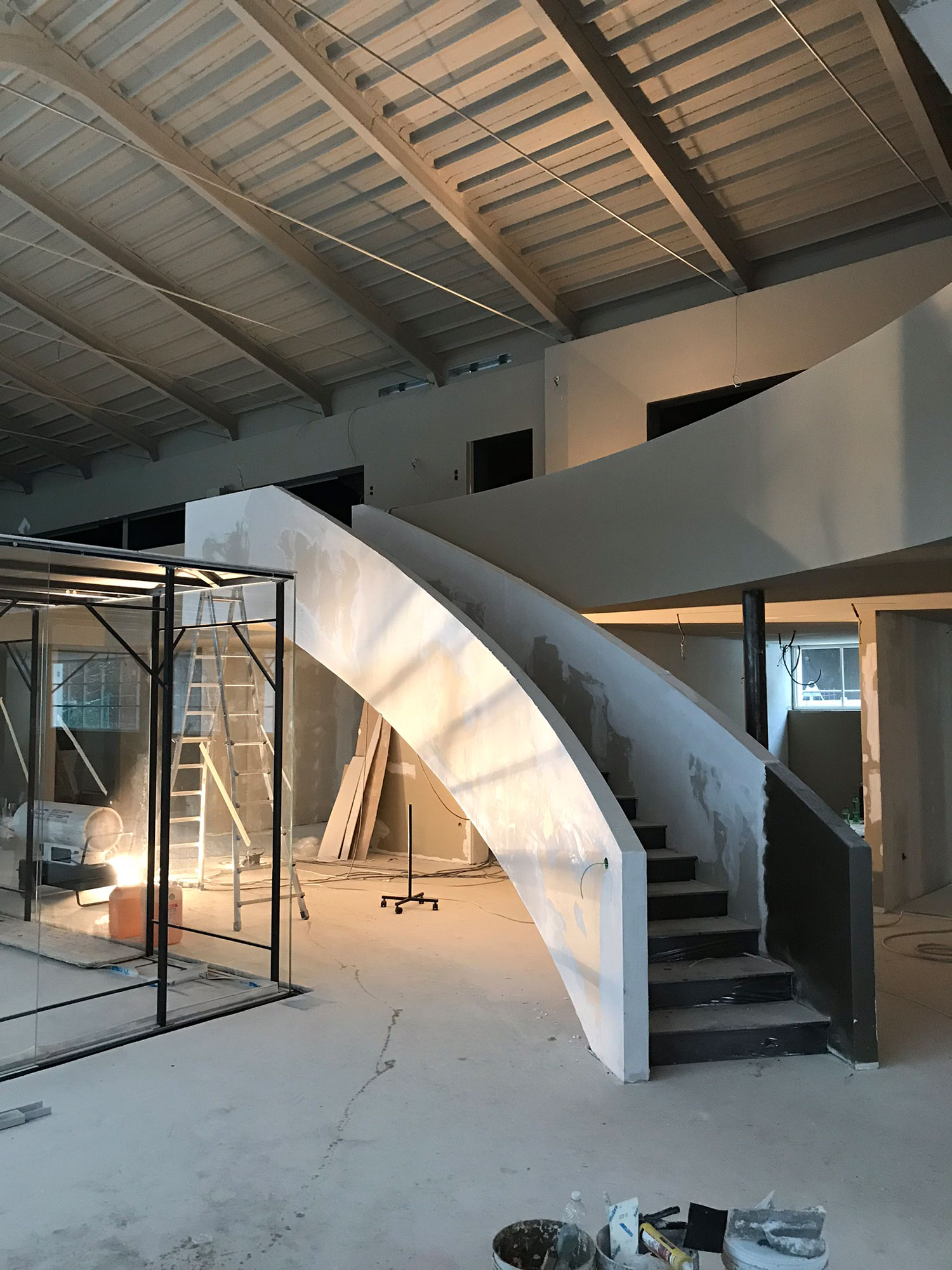 Postwar industrial spaces stage cutting-edge technology.
The project envisaged the entire renovation of the existing 1950s building, in order to create the new headquarters of EKINEX.
The old industrial-style ceiling was recovered, the former factory premises were raised in order to create a new level for the offices. Most of the existing internal partitions were demolished in order to create a large entrance hall with reception and the transparent, aquarium-like meeting room on the ground floor and a showroom and management offices on the first floor. To compensate for the difference in height between the ground floor and the new mezzanine level, a sculptural staircase was integrated that becomes the linking element between the different levels and working areas of the open space layout. 
More attention will be paid to the street facing façade, with the construction of a new insulation coat as well as a landscape concept for the immediate surroundings with the aim to create a captivating setting amidst the rough, industrial context and the unappealing State Road 229.
PROJECT EKINEX HEADQUERTERS
TYPE COMMERCIAL
LOCATION VAPRIO D'AGOGNA (NO)
CONSTRUCTION 2018
CLIENT Ekinex S.p.A.
PROJECT TEAM STUDIO PRIMATESTA, ANDREA STRAMBO
BUILT SURFACE AREA 6330 m2
SURFACE AREA 23185 m2
VOLUME 34090 mc
LANDSCAPE DESIGN ANNA REGGE