CUCINE NERVI & Historical Cellar
GATTINARA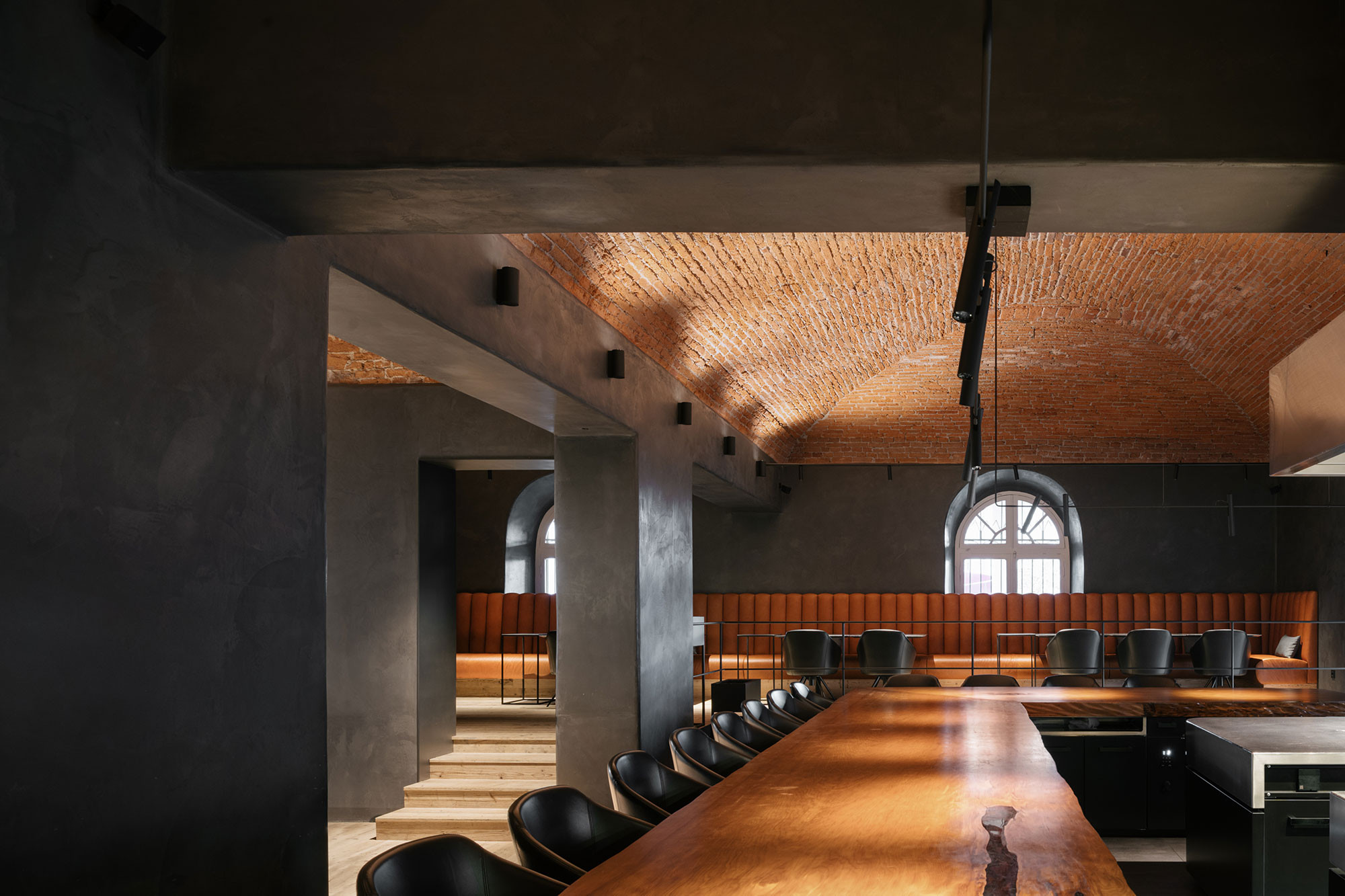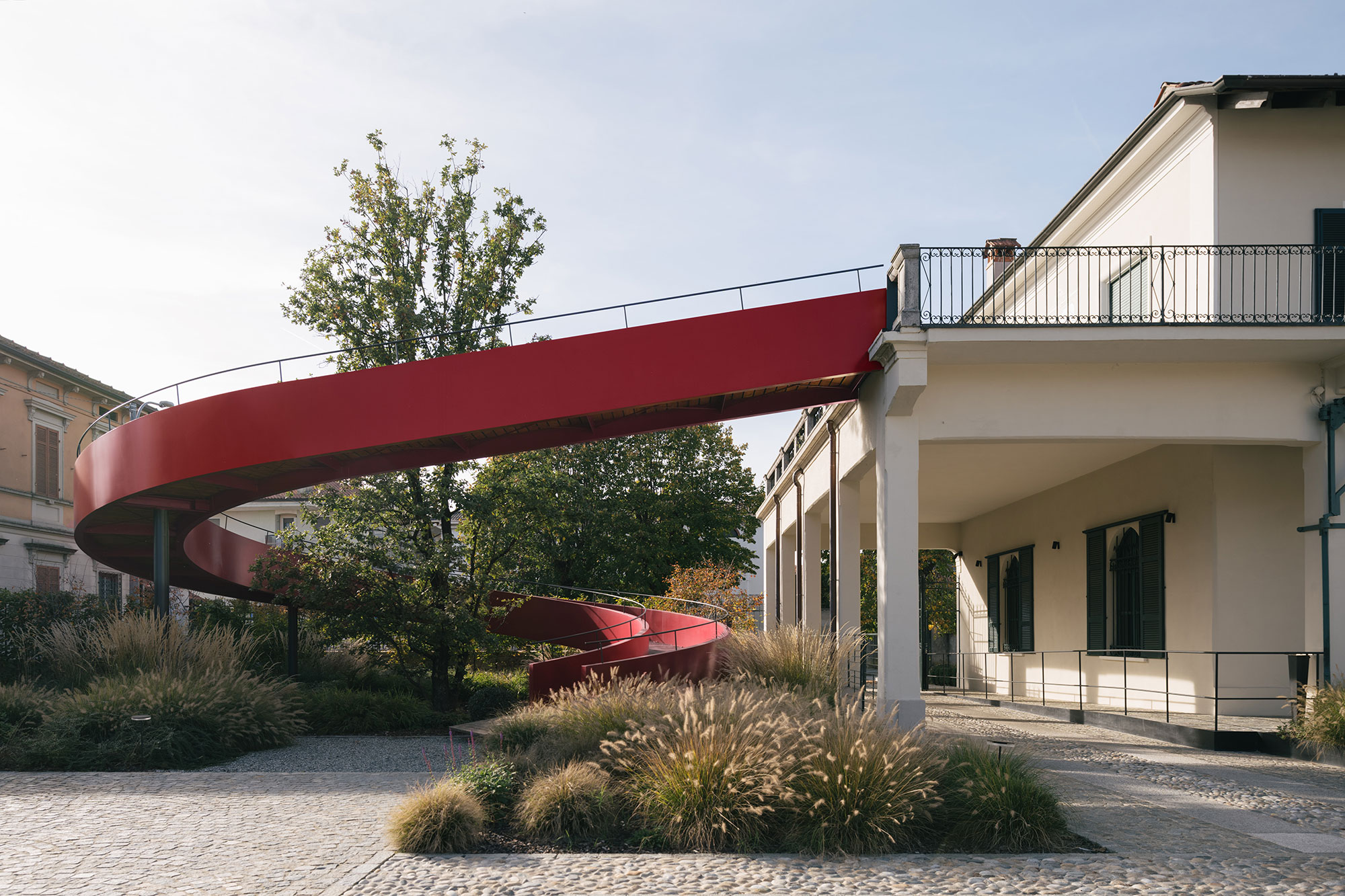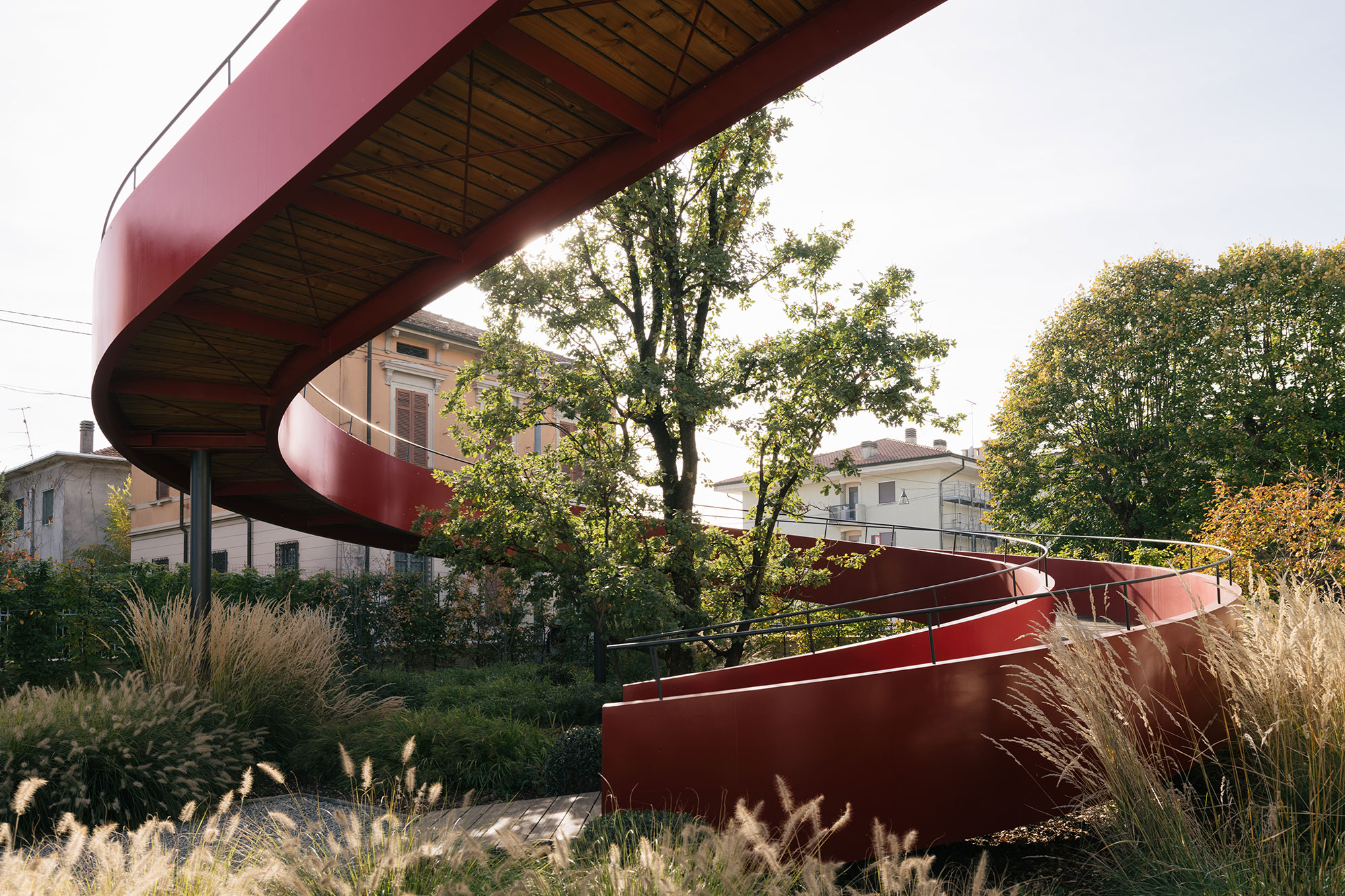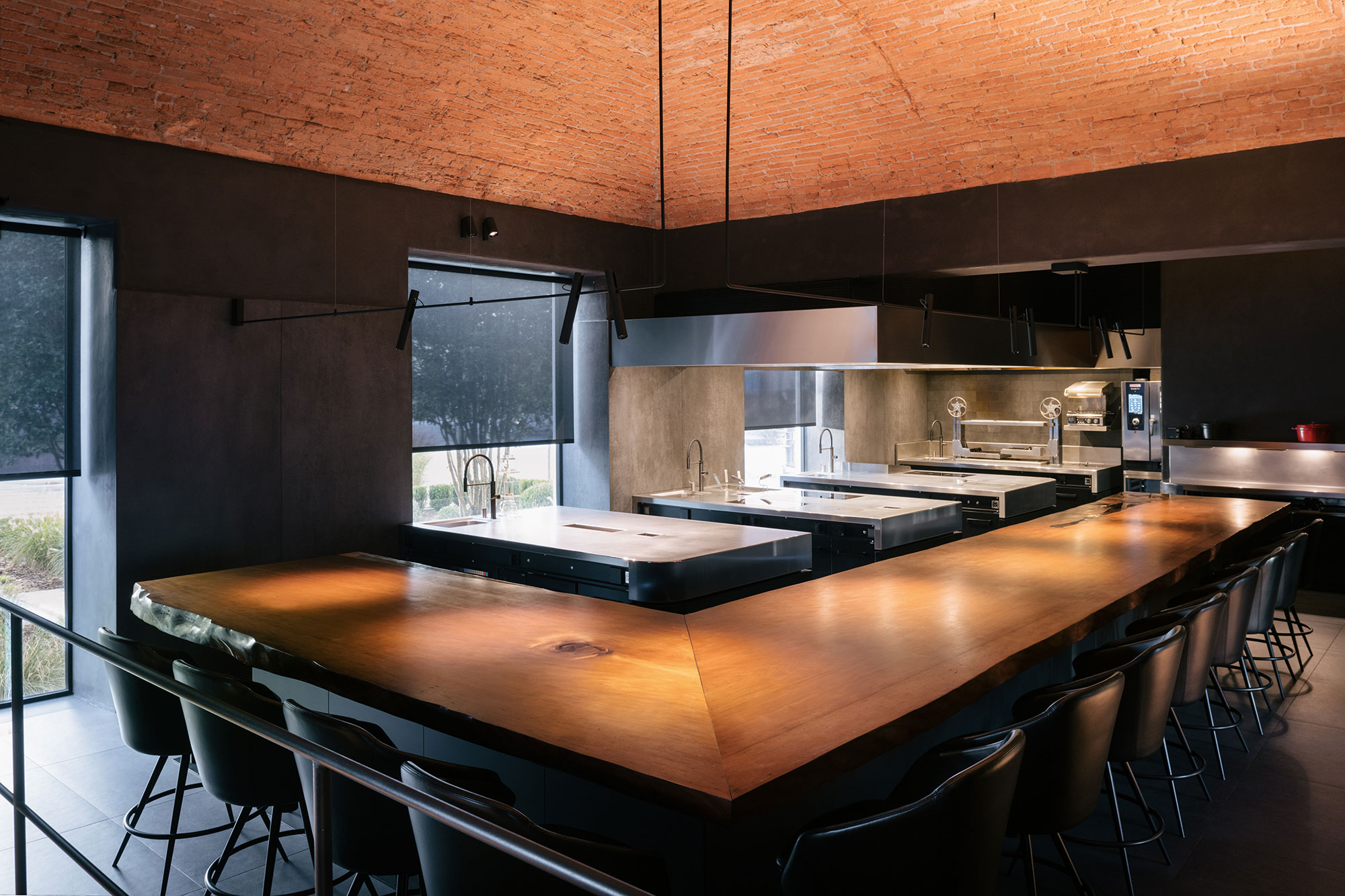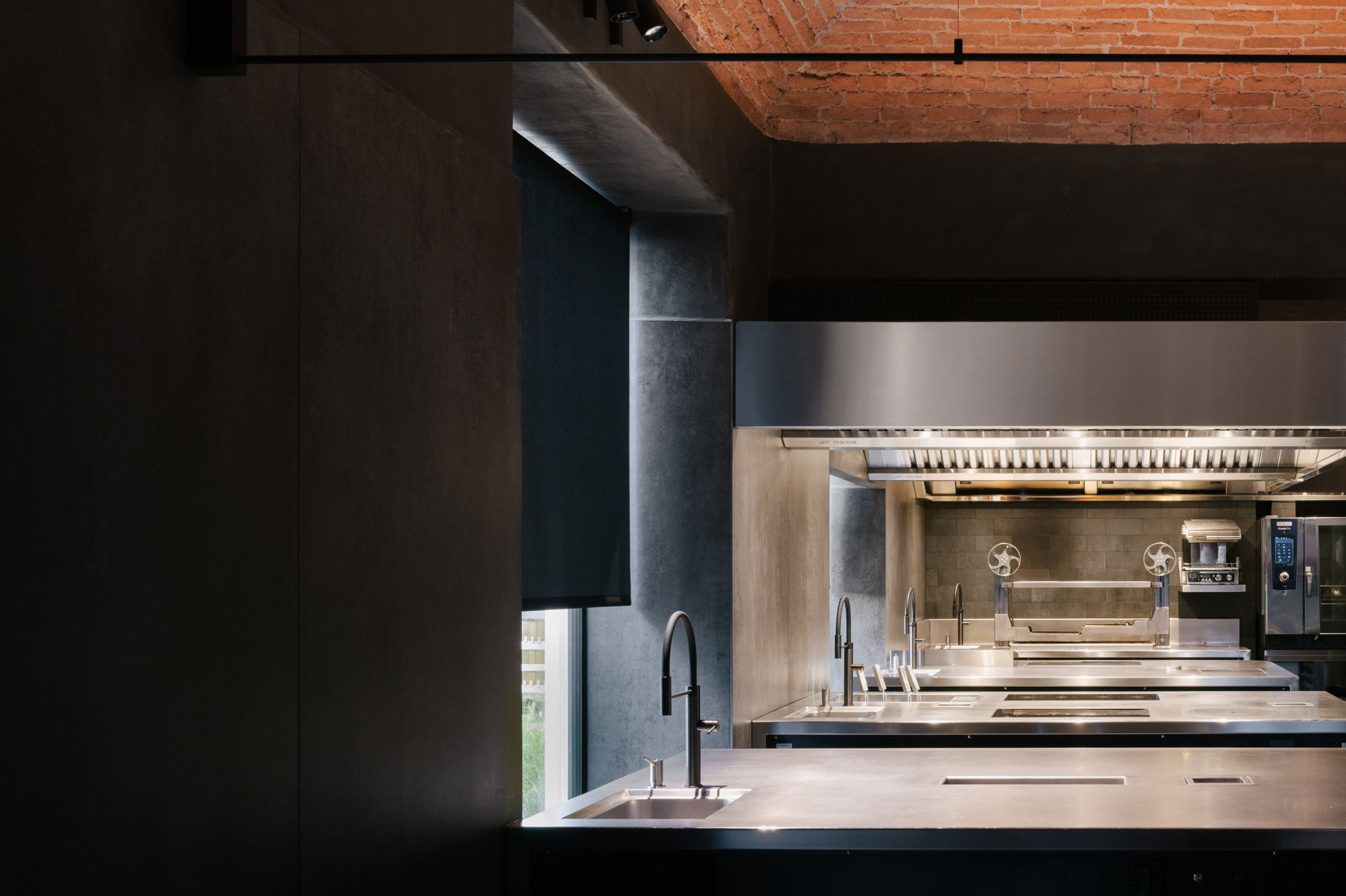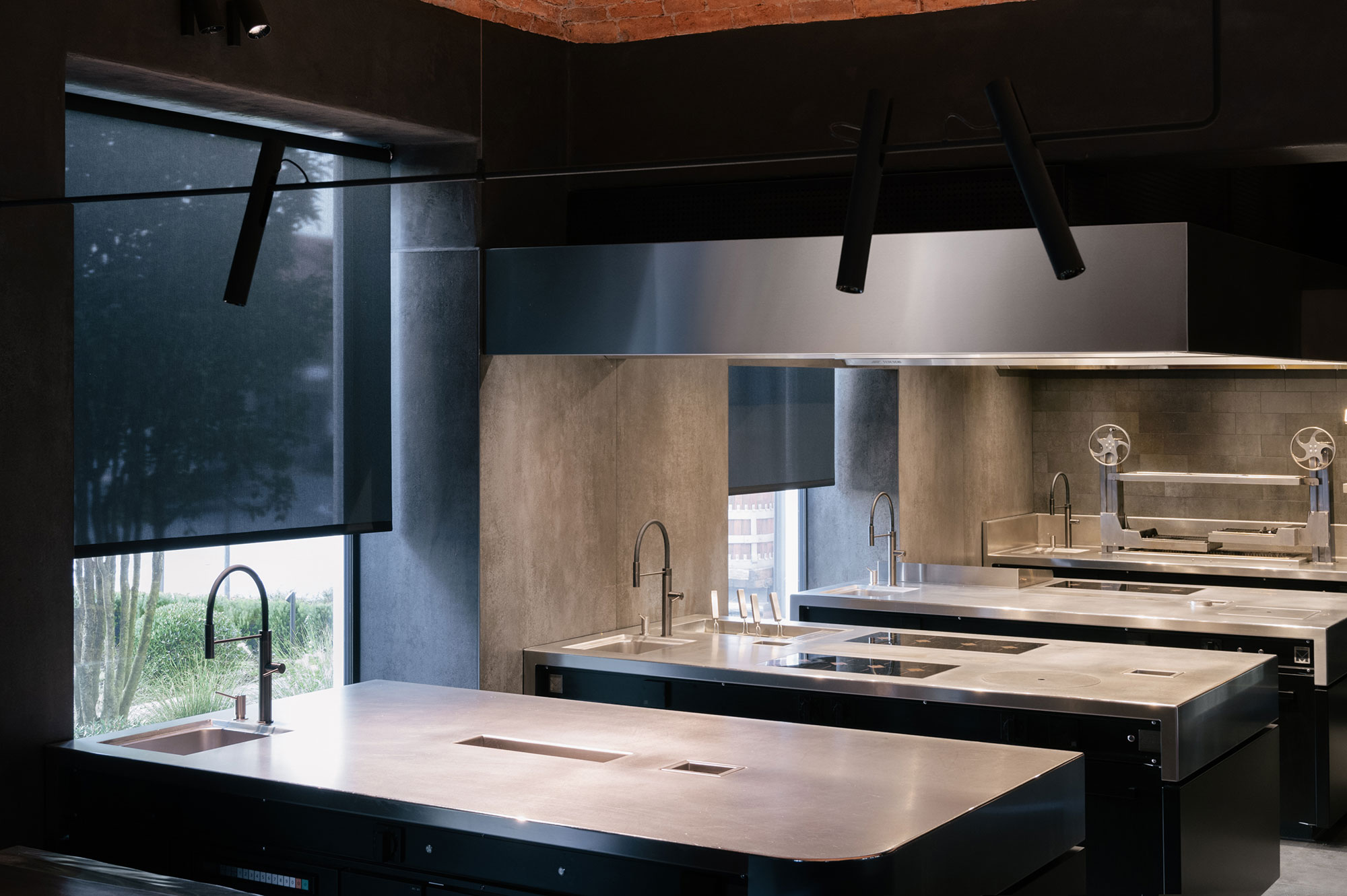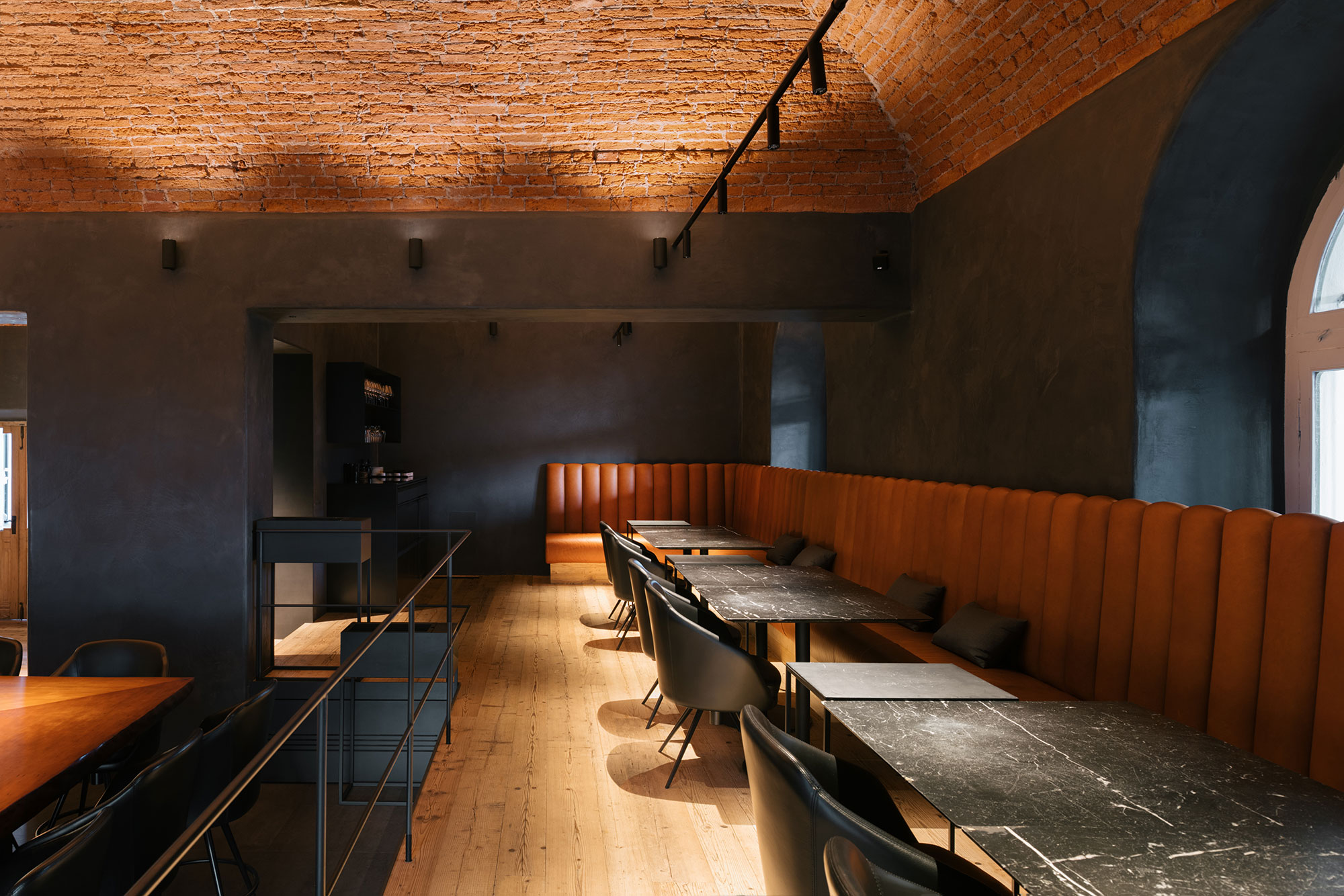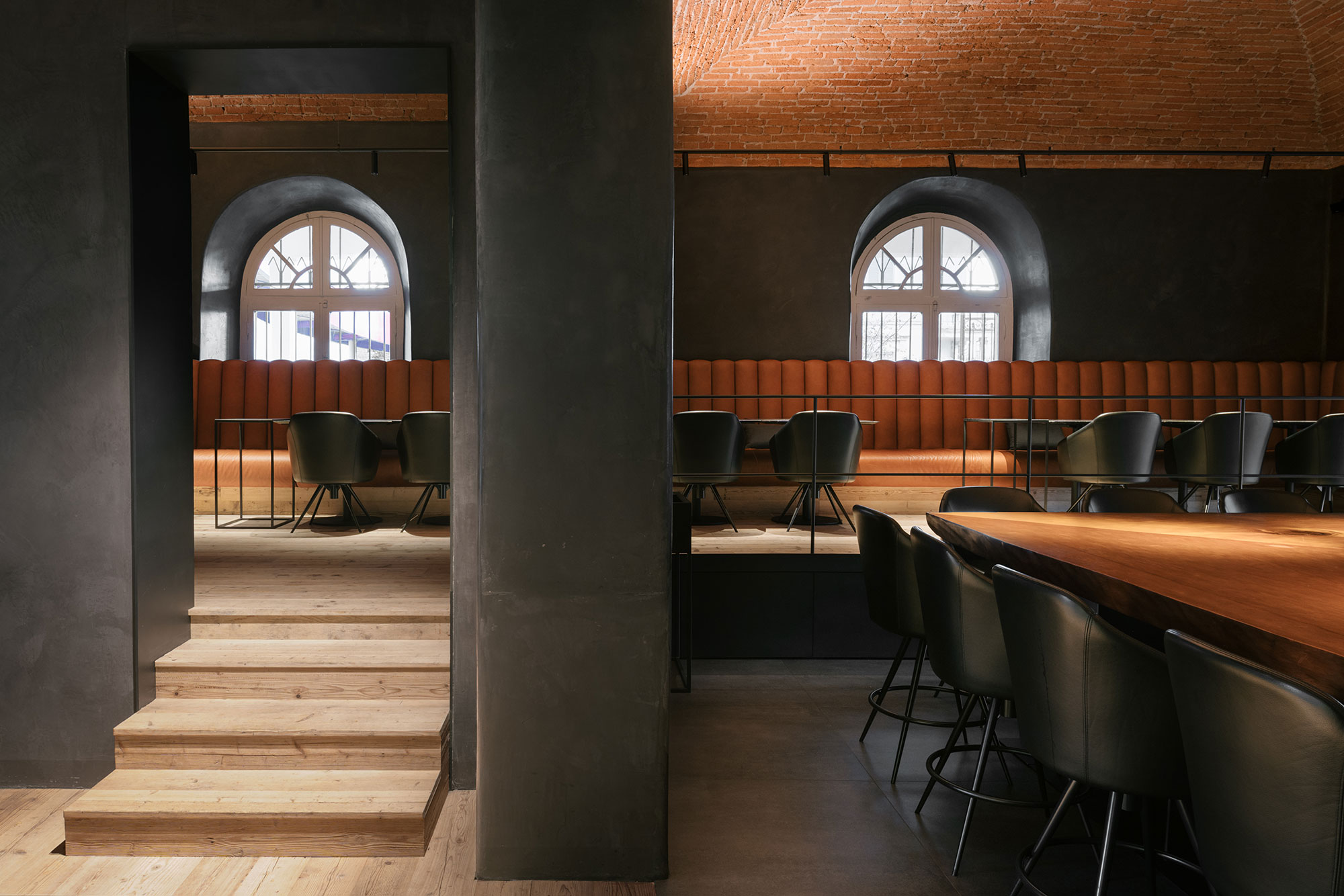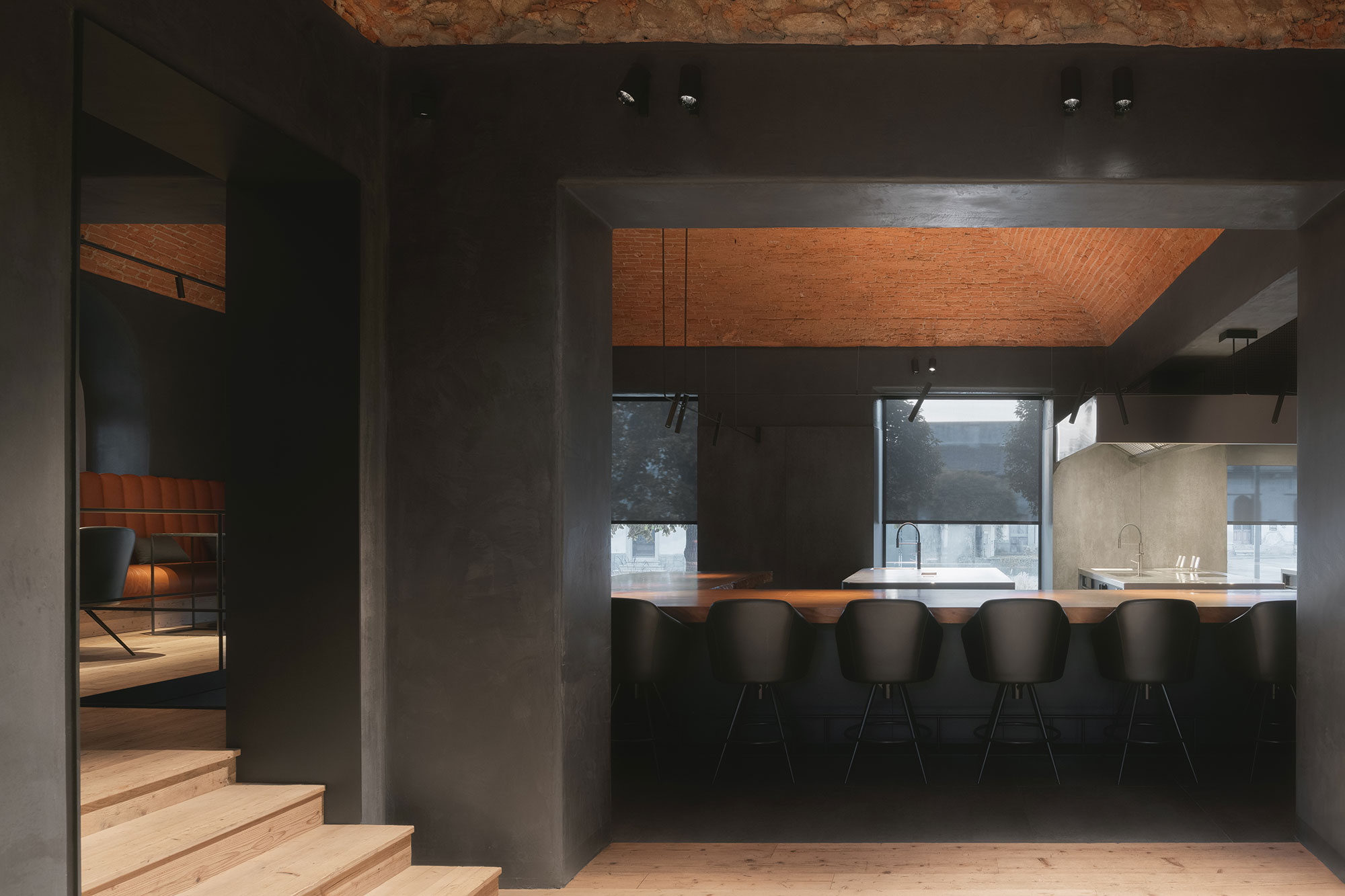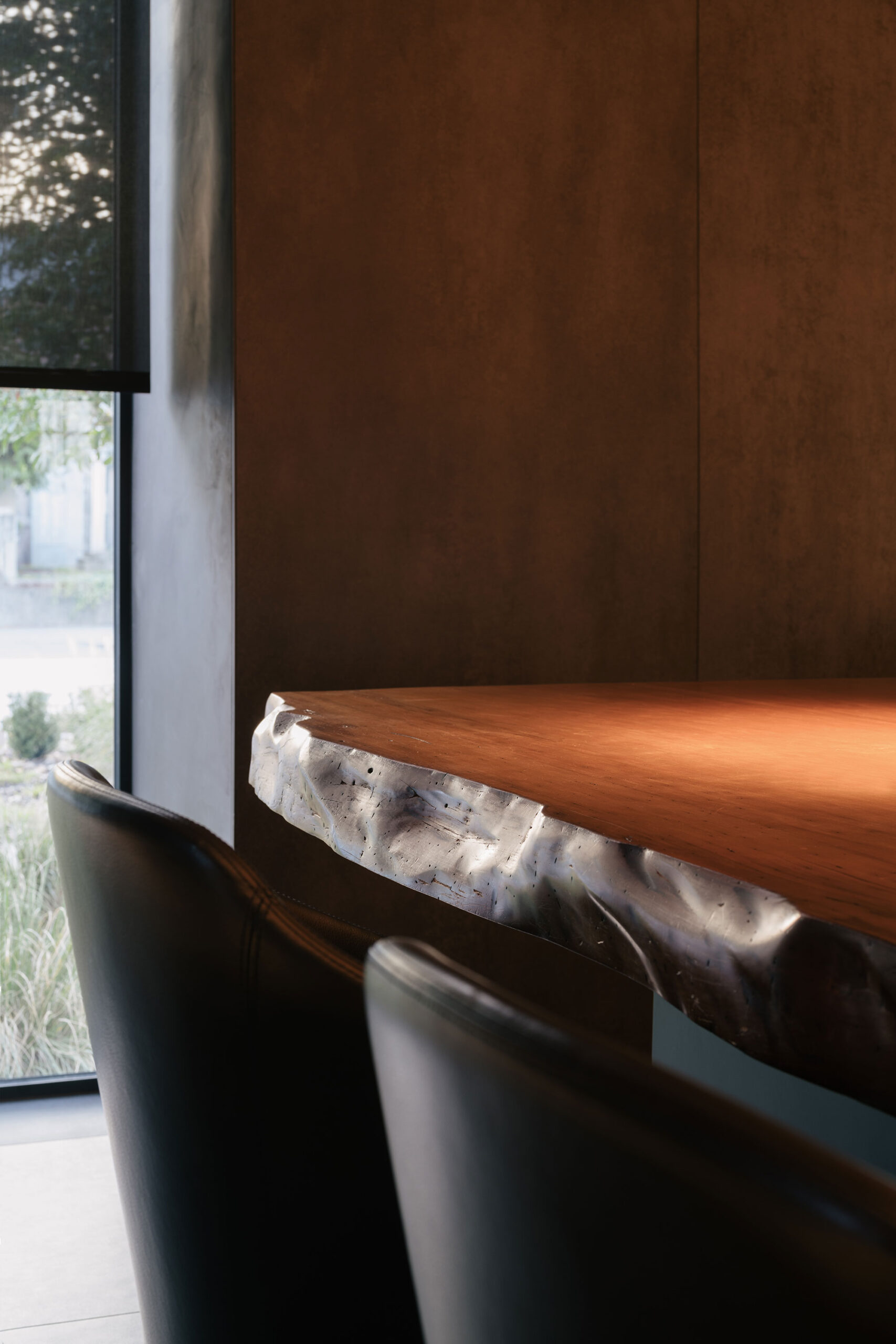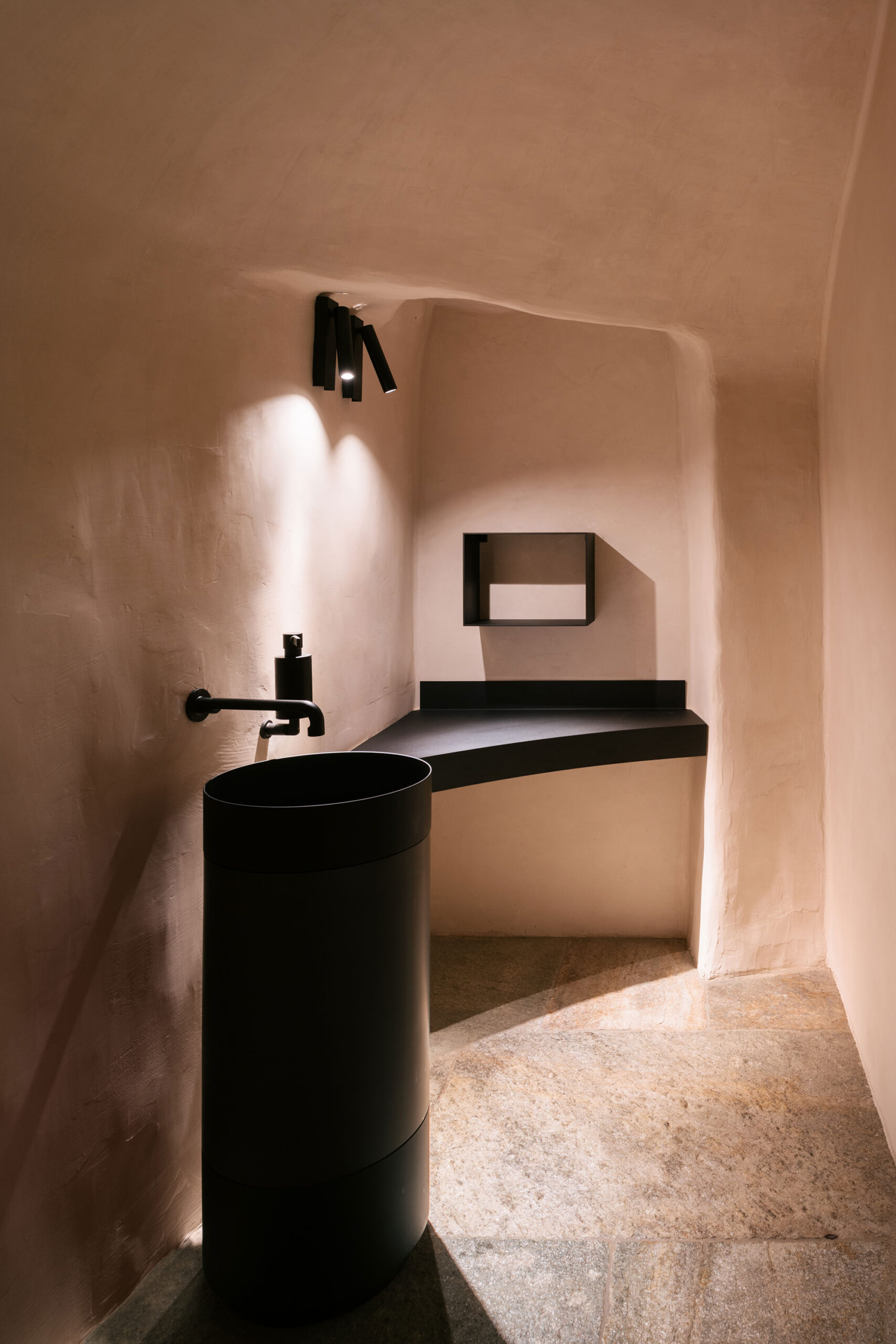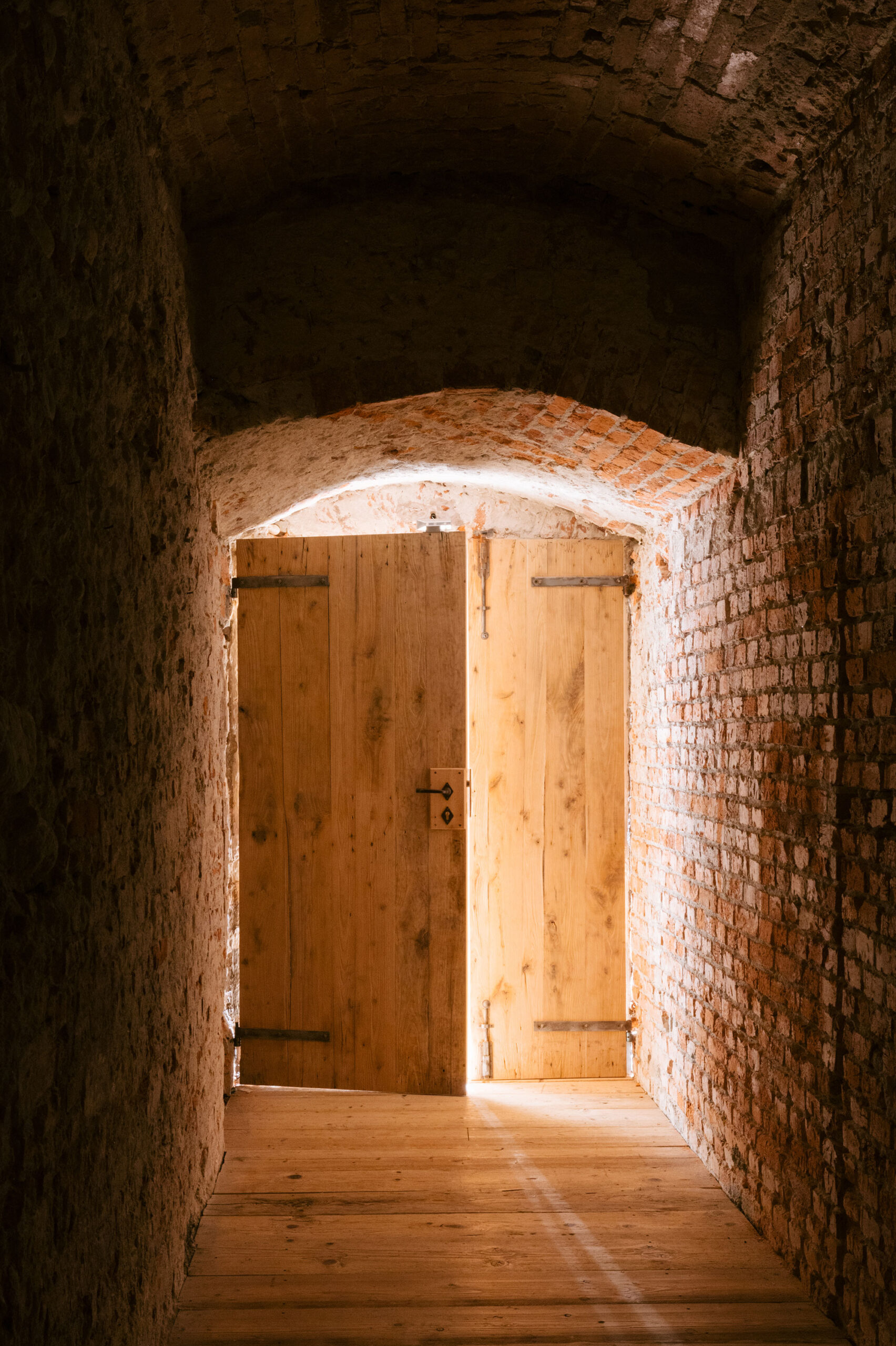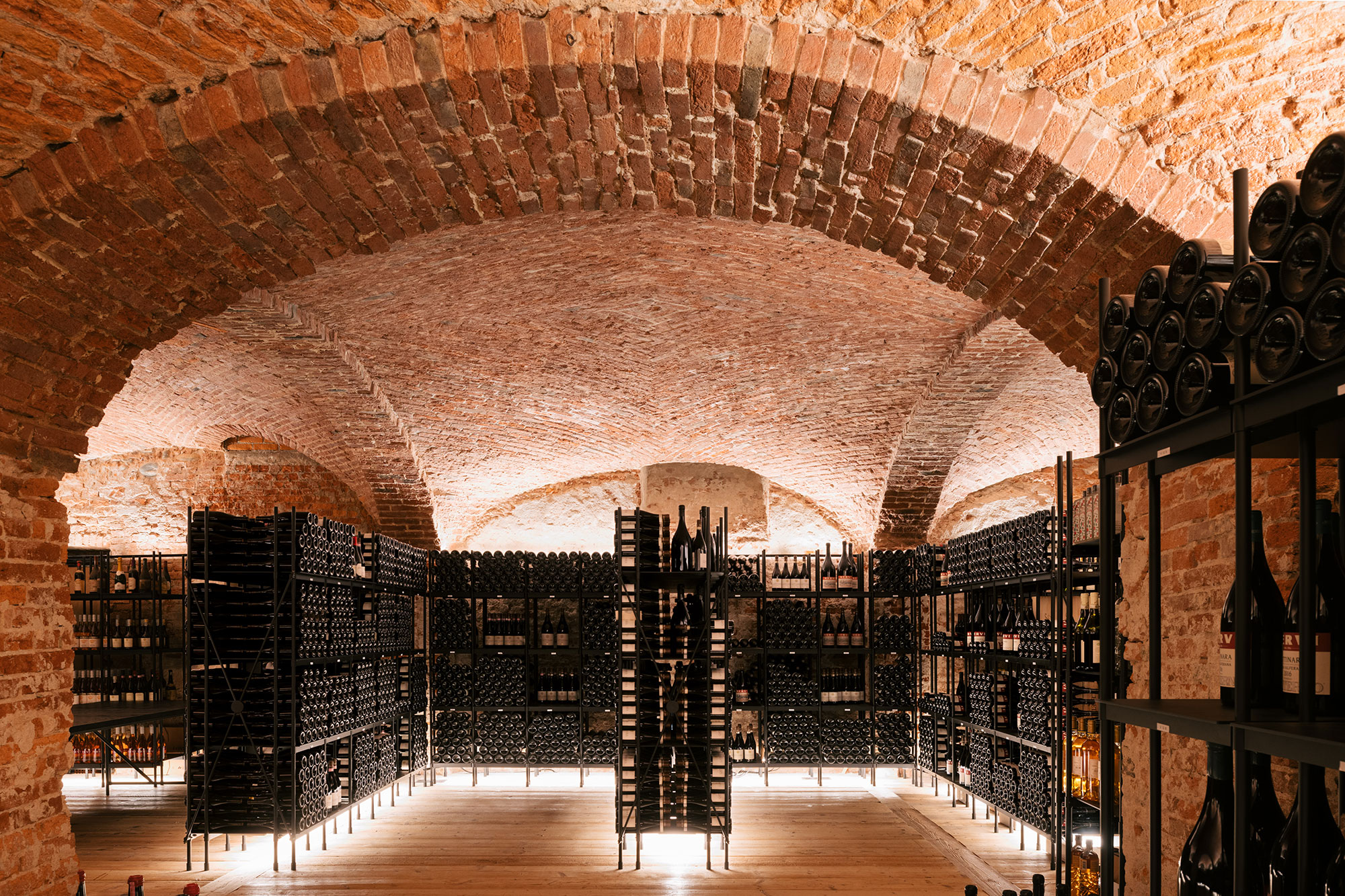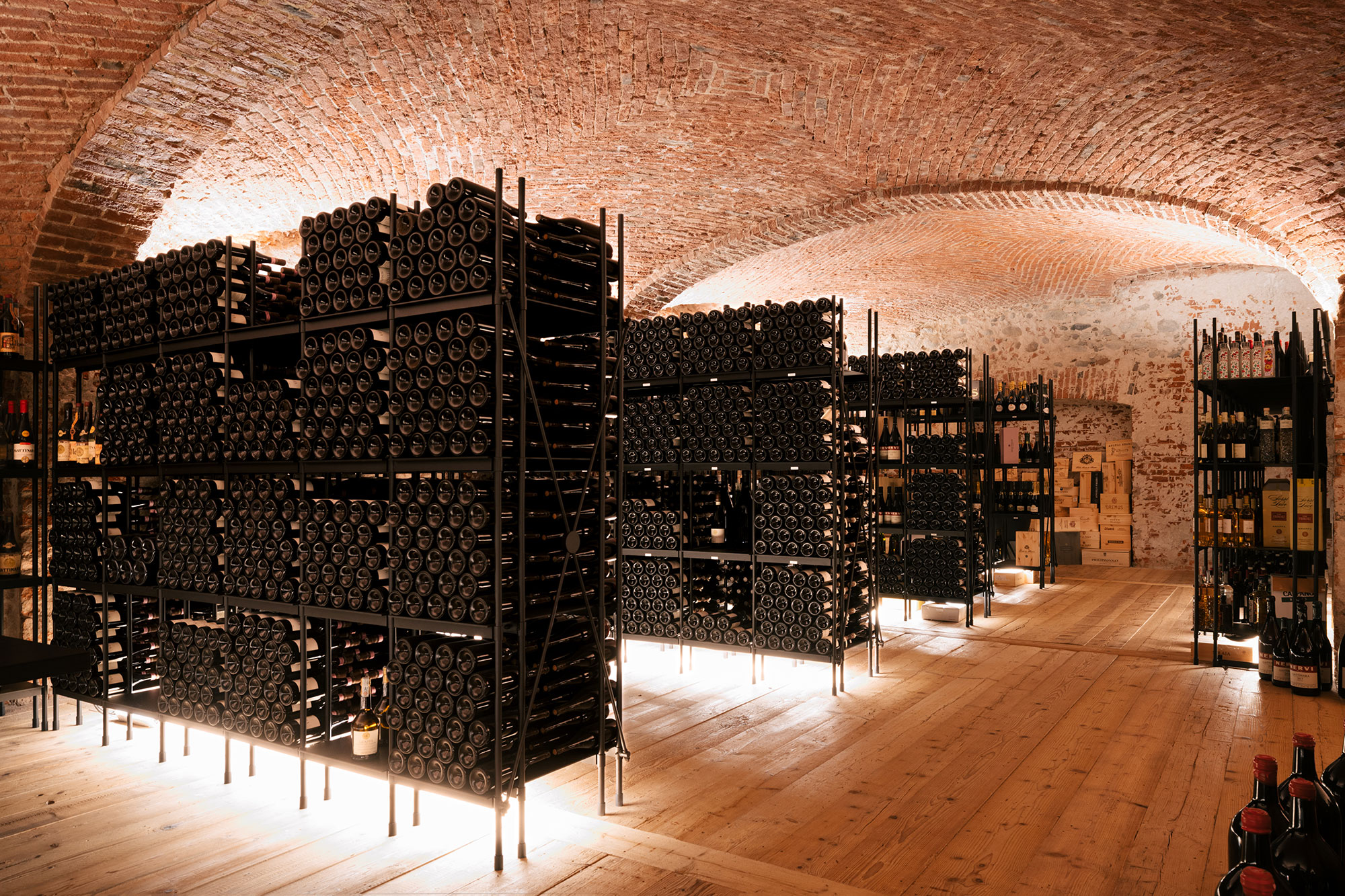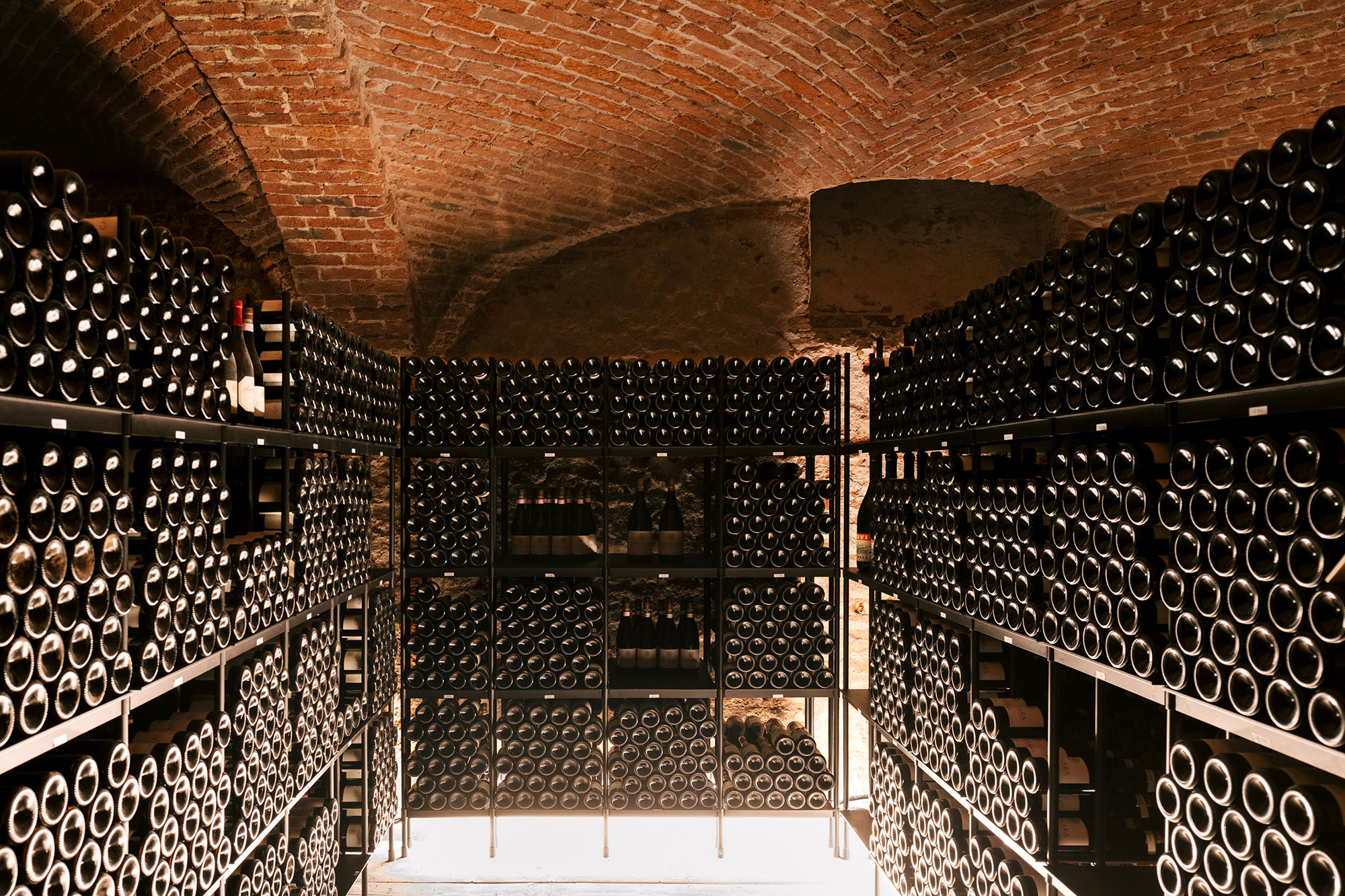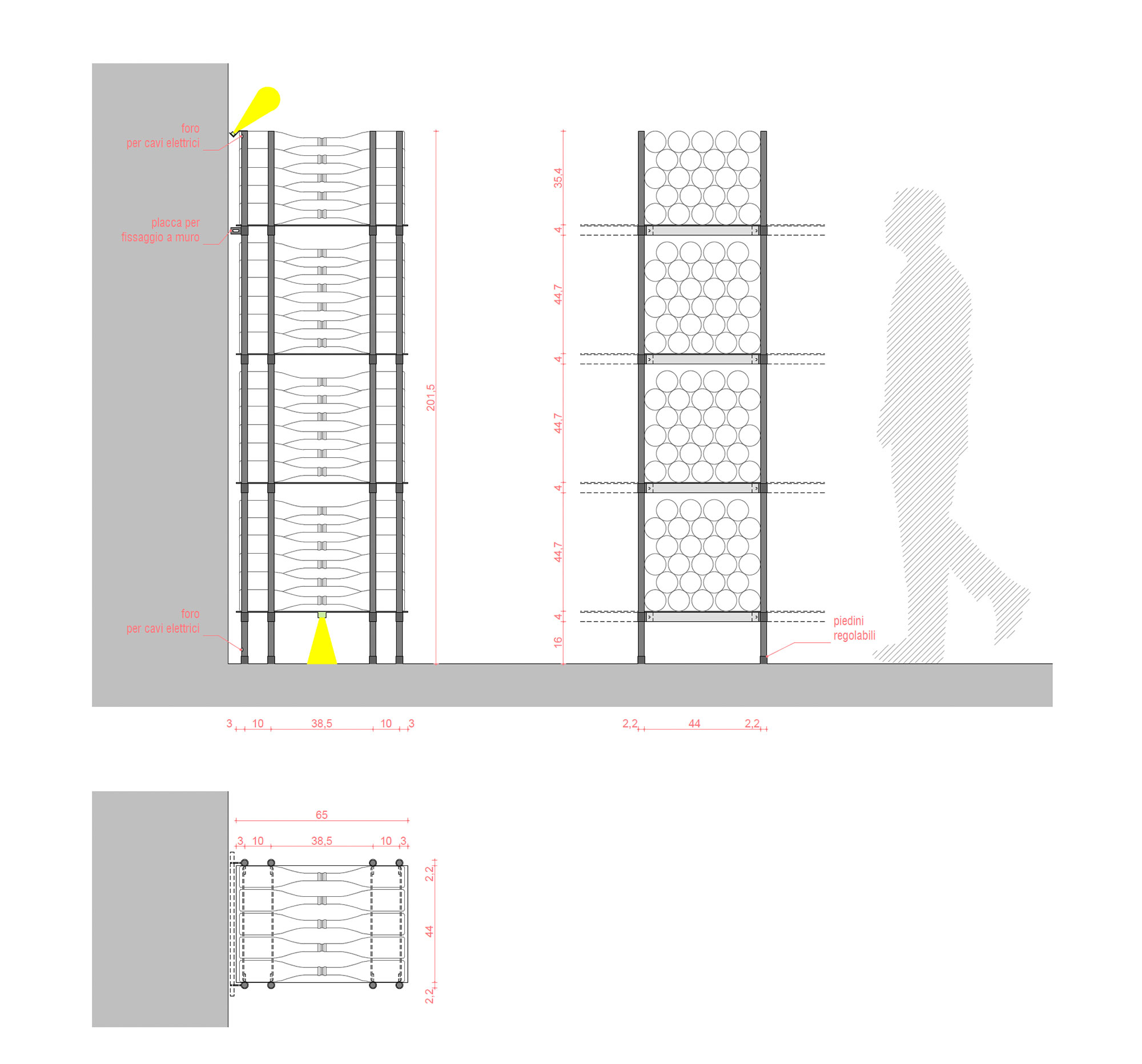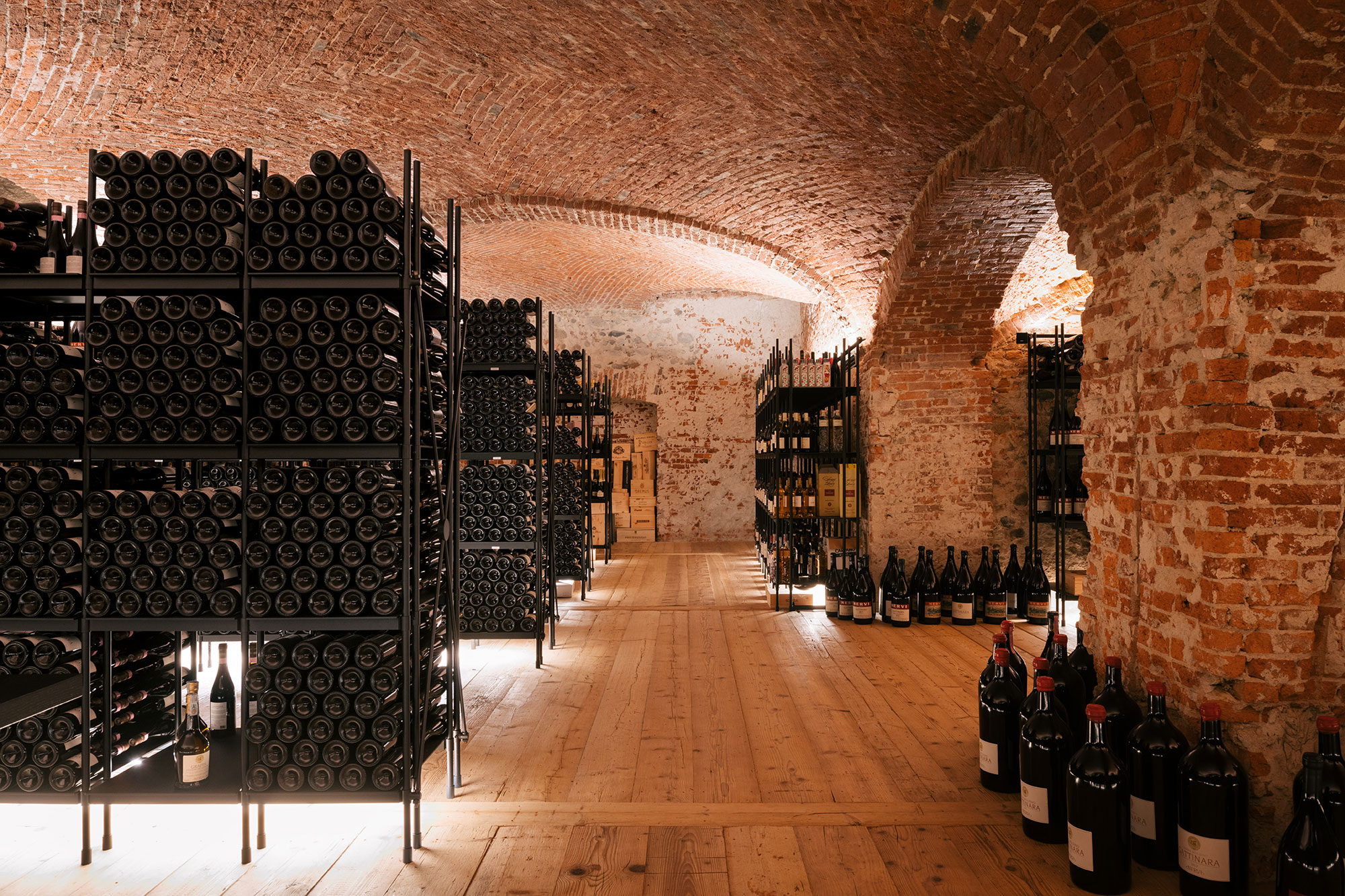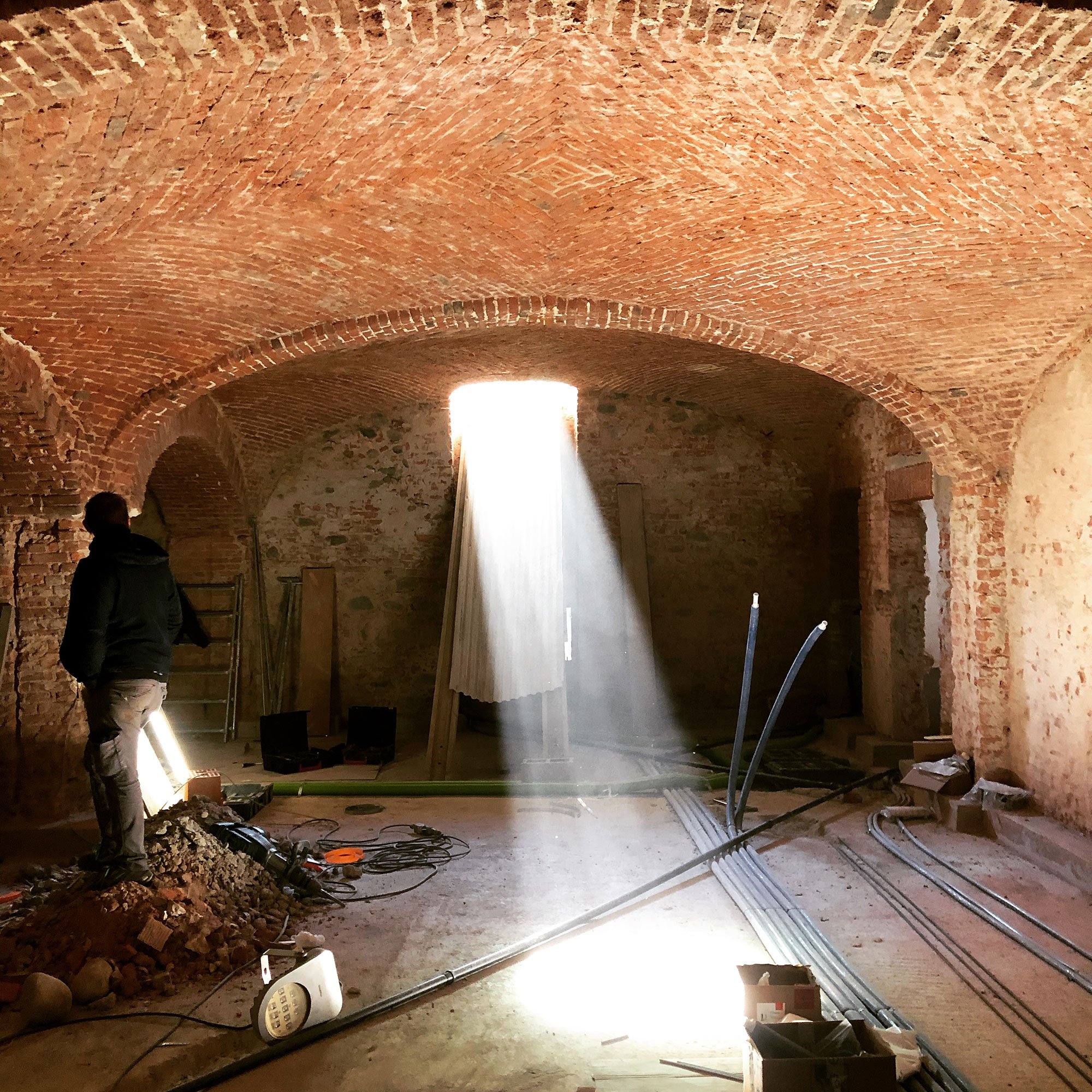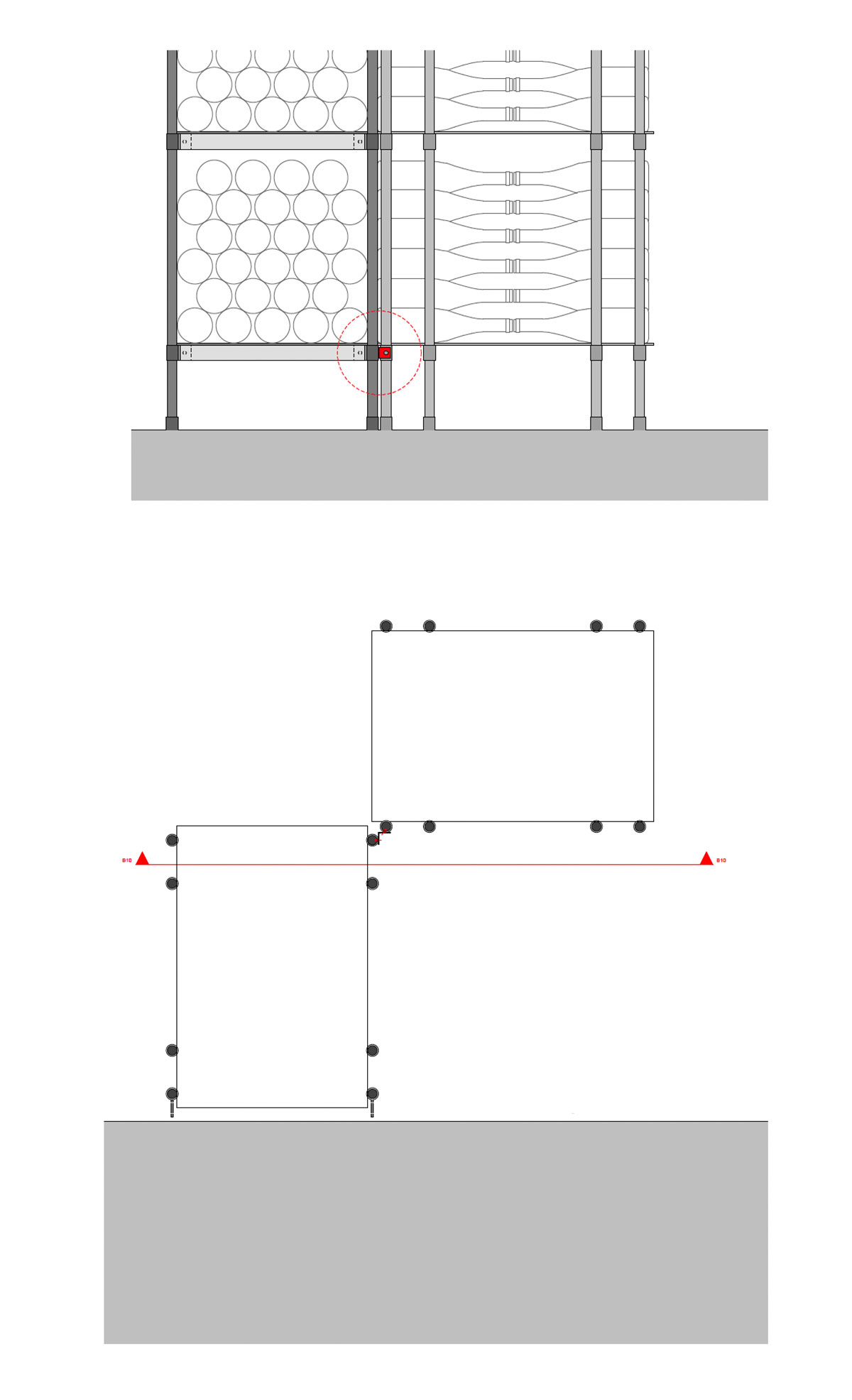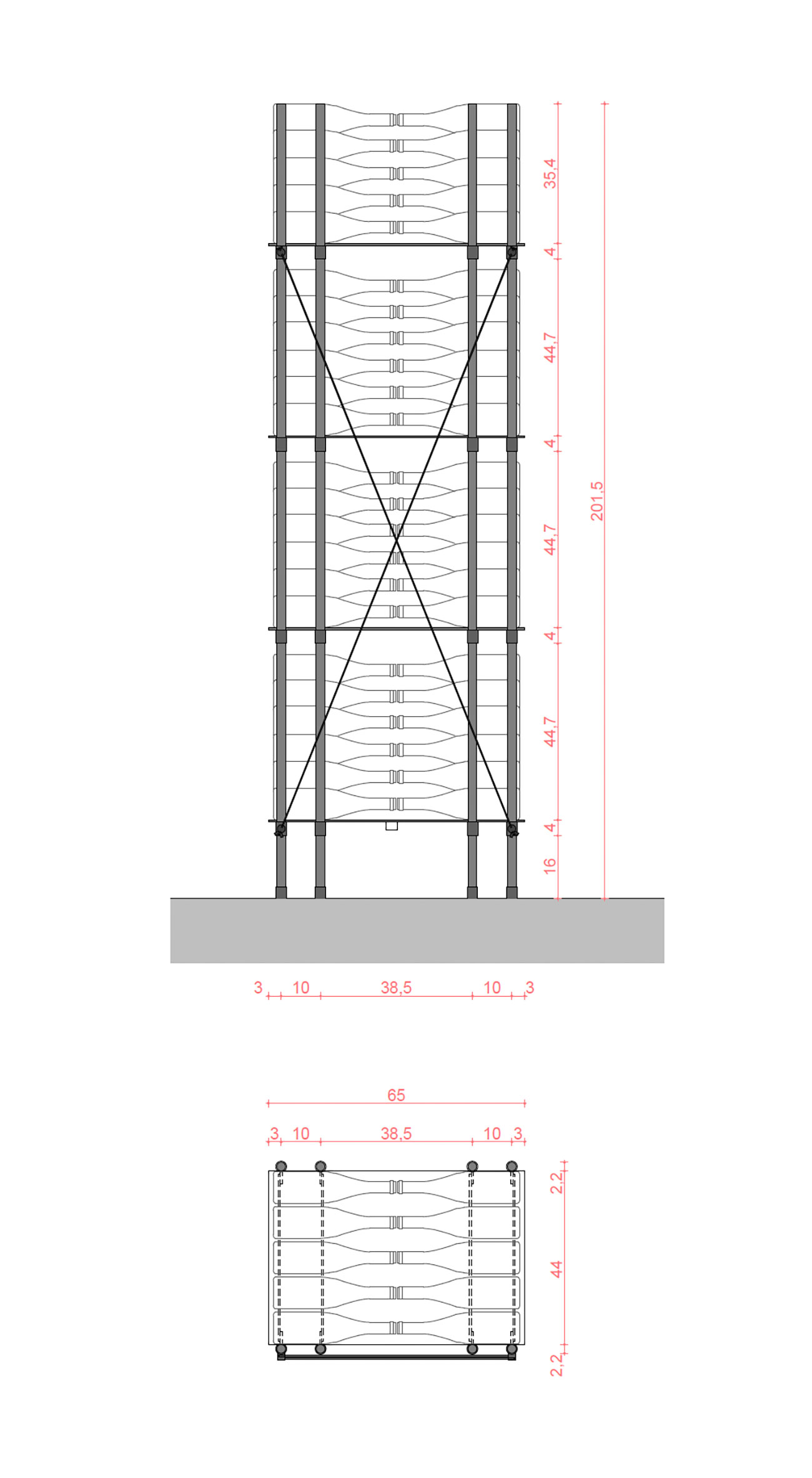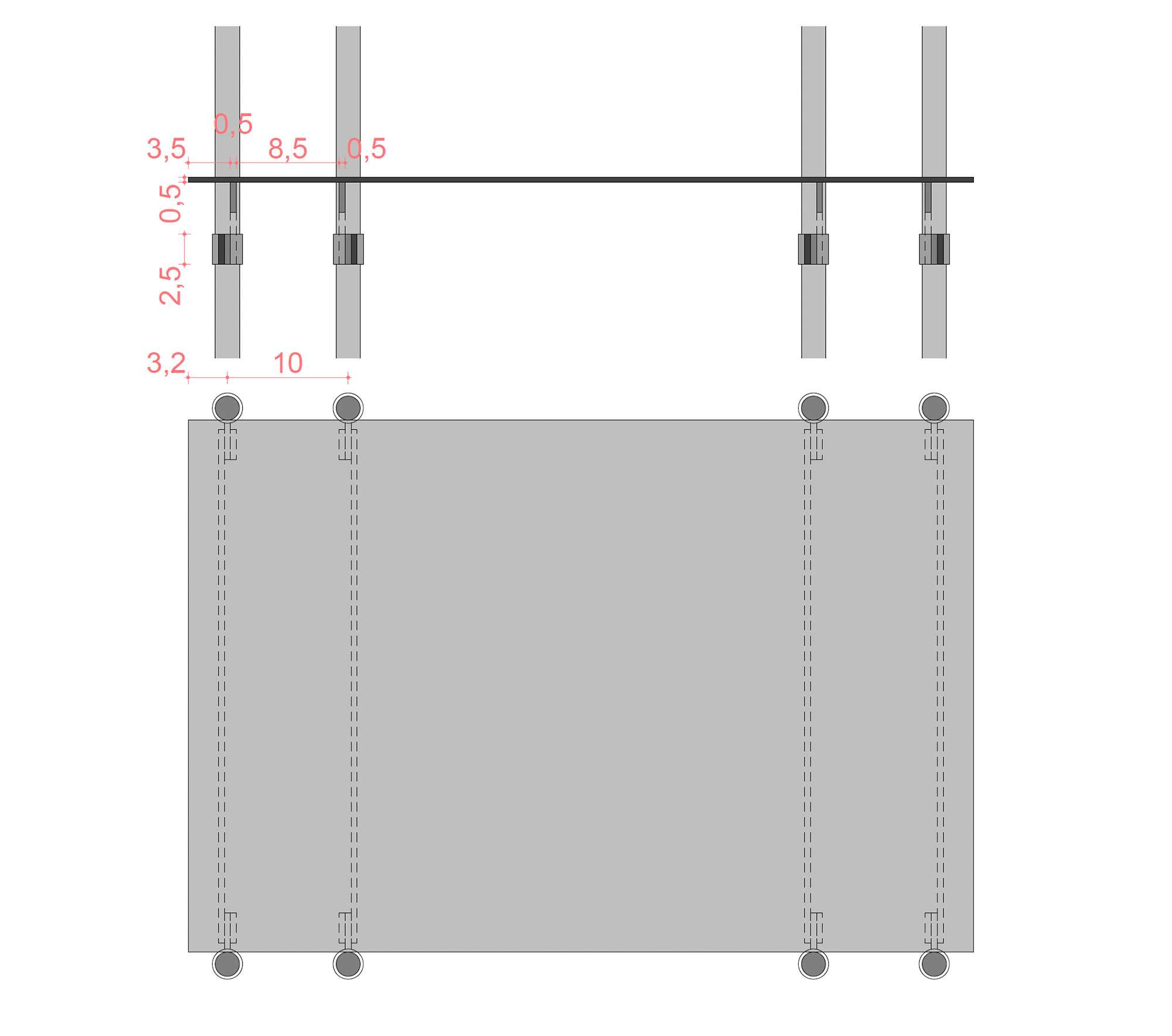 Center stage for haute cuisine and a 48 000 year old Kauri wood table.
In the original building which housed offices and storage rooms, new space has been created for the restaurant Cucine Nervi – latest project of Roberto Conterno. It features an open high-tech kitchen which is dominated by the presence of the prestigious 'table-counter' made of Kauri wood. The dining area is placed on a slightly higher level than the kitchen, this creates the atmosphere and layout of an amphitheatre: The show takes place in the open kitchen, the guests become the audience of an exquisite haute cuisine choreography. While the protagonist of the interior is the L-shaped Kauri table, on the outside the red, spiral ramp is the eye-catcher for anyone entering the property.
In the basement, the historic wine cellar (the oldest of Gattinara) has been adapted to contemporary needs without altering the evocative atmosphere of the vaulted space. The storing elements designed by STUDIOPRIMATESTA fulfill their honorable duty of safeguarding Italy's most exquisite wines.
A tunnel-like underground passage leads from the historical space to the contemporary cellar and becomes a "built timeline" of the world-famous winery.
PROJECT CUCINE NERVI
TYPE HOSPITALITY
LOCATION GATTINARA (VC)
CONSTRUCTION 2021
CLIENT ROBERTO CONTERNO
PROJECT TEAM STUDIO PRIMATESTA, ANDREA STRAMBO
BUILT SURFACE AREA 570 m2
SURFACE AREA 3800 m2
VOLUME 2297 mc
KITCHEN DESIGN SILVIO TEDESCHI, MARRONE
COLLABORATION PARTNER ROBERTO CONTERNO