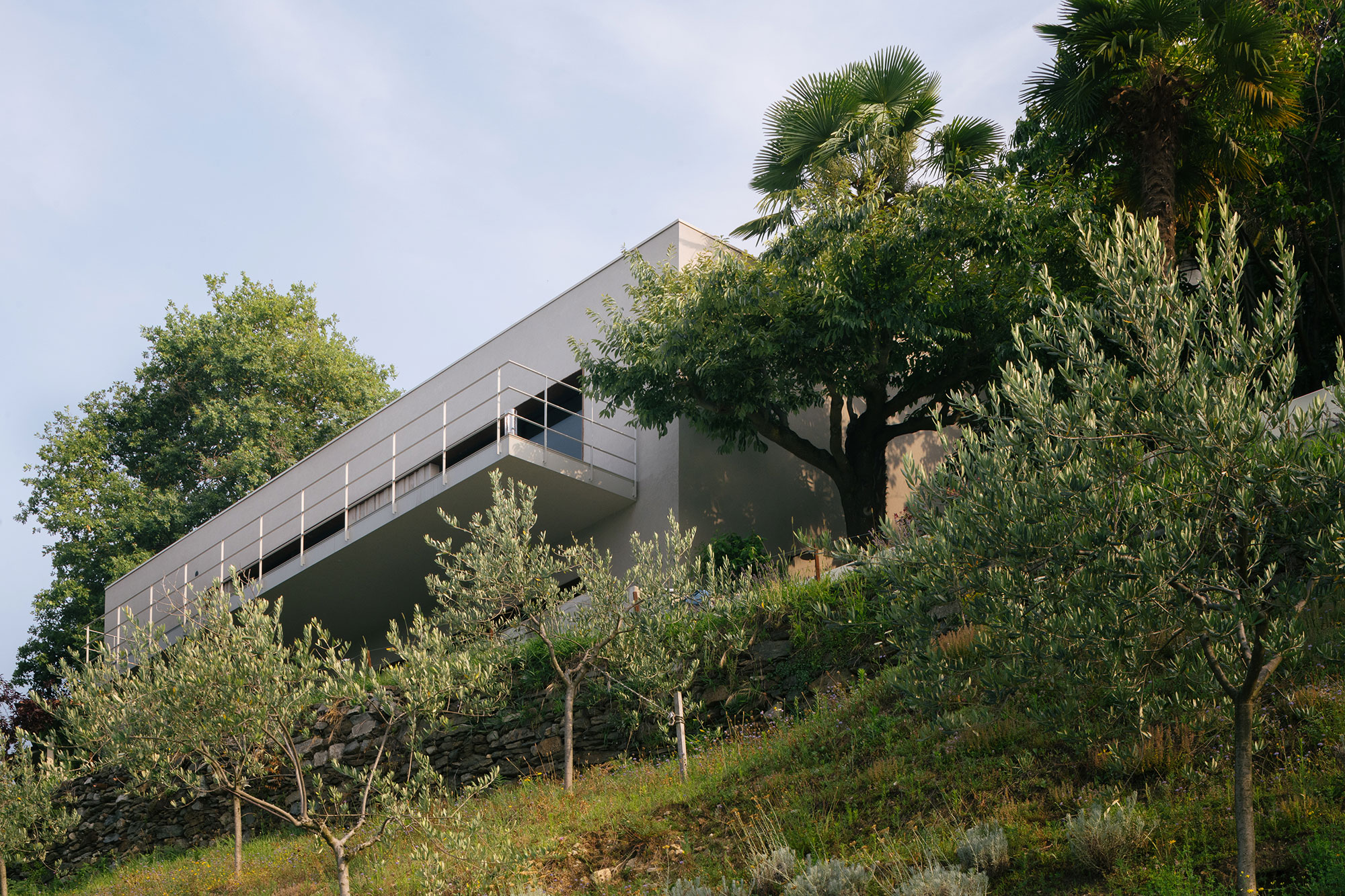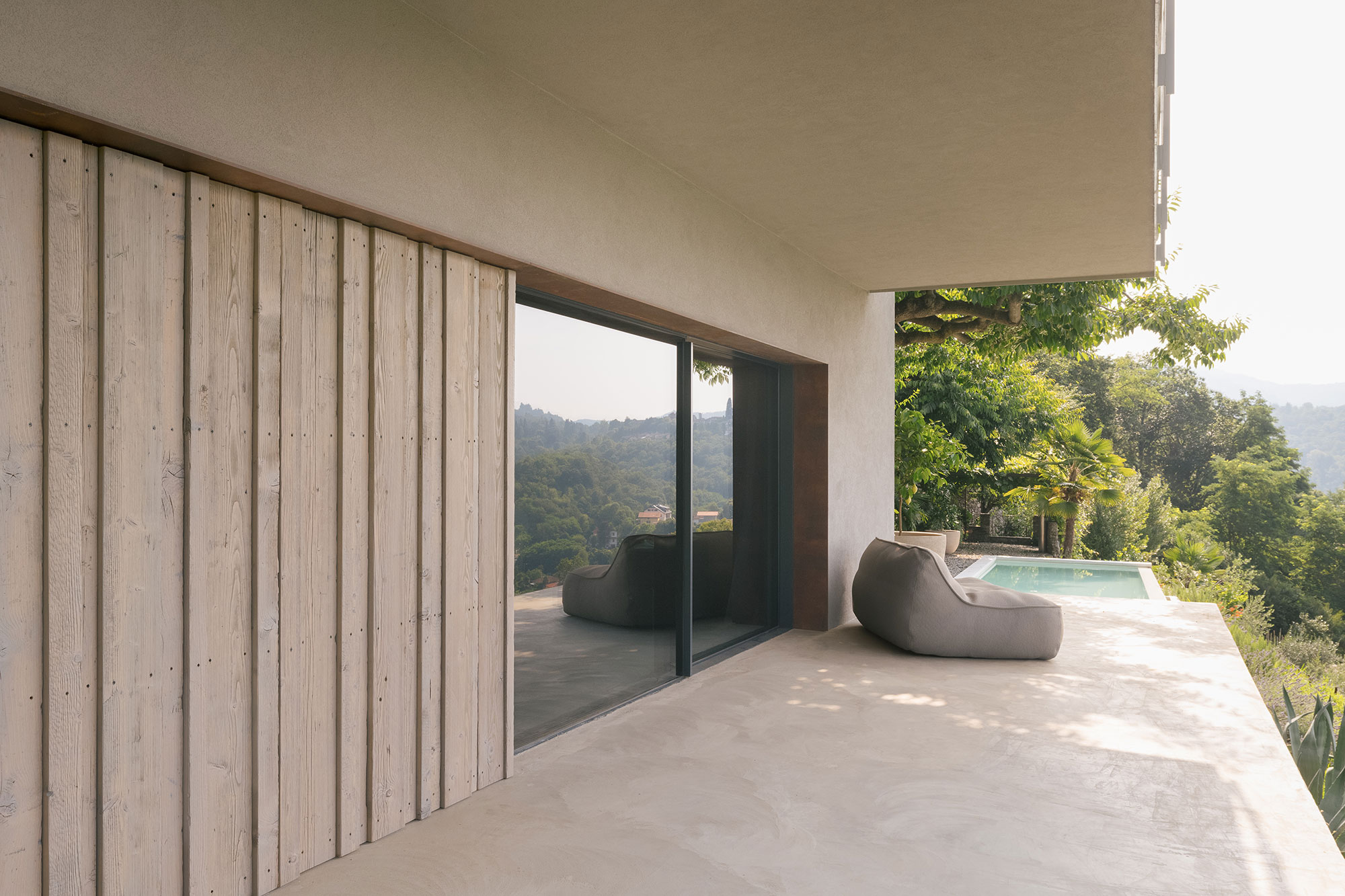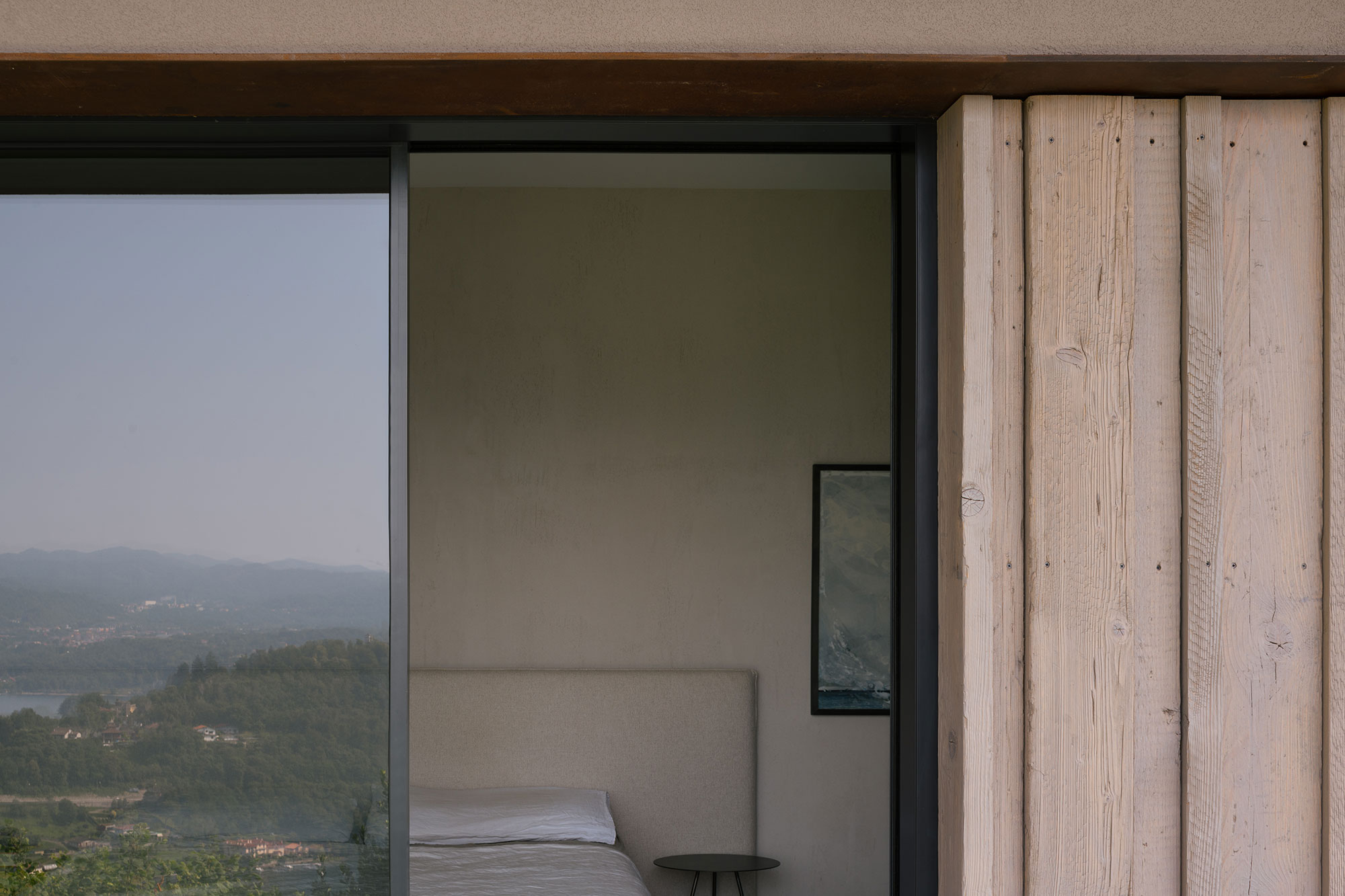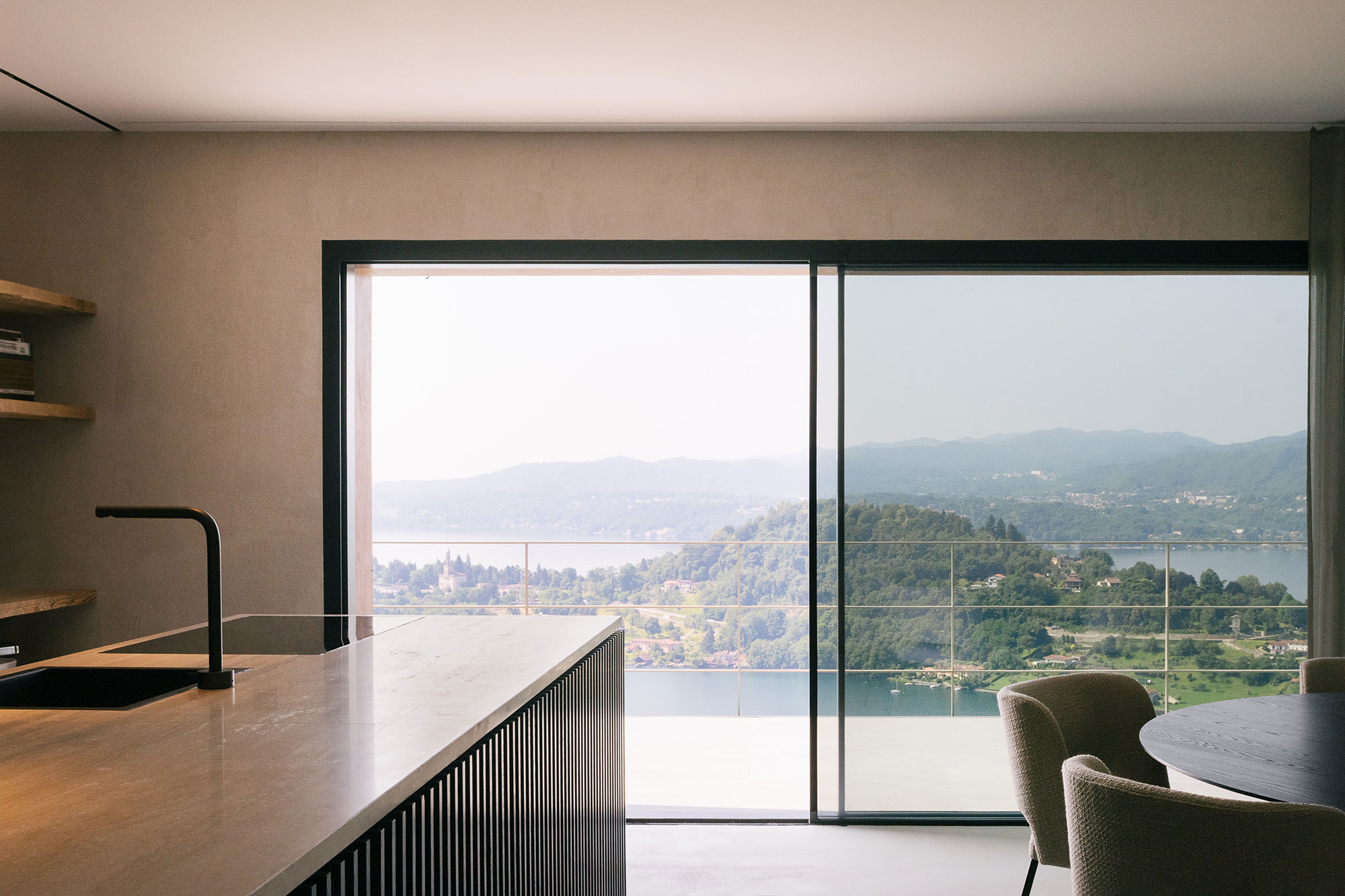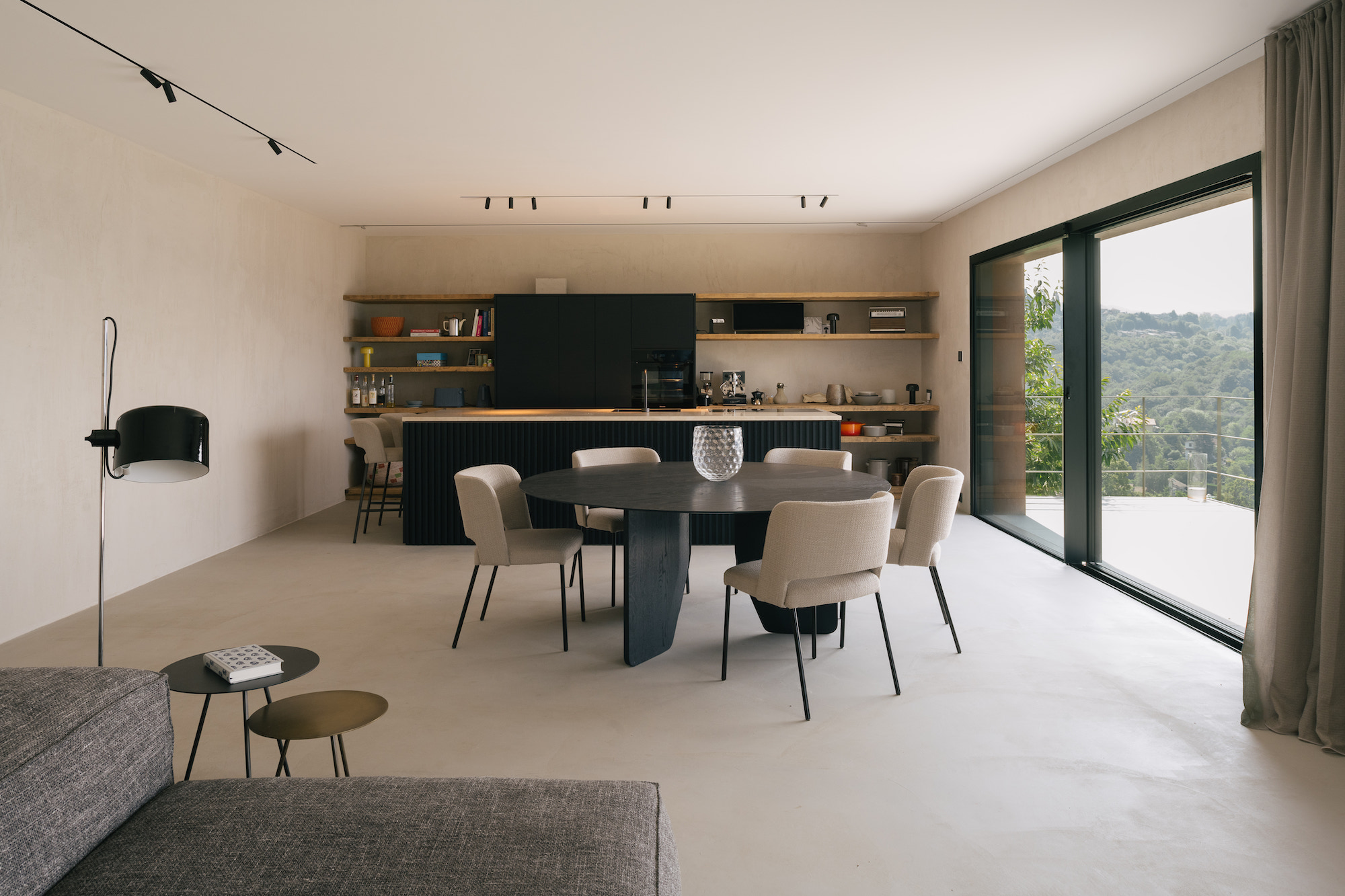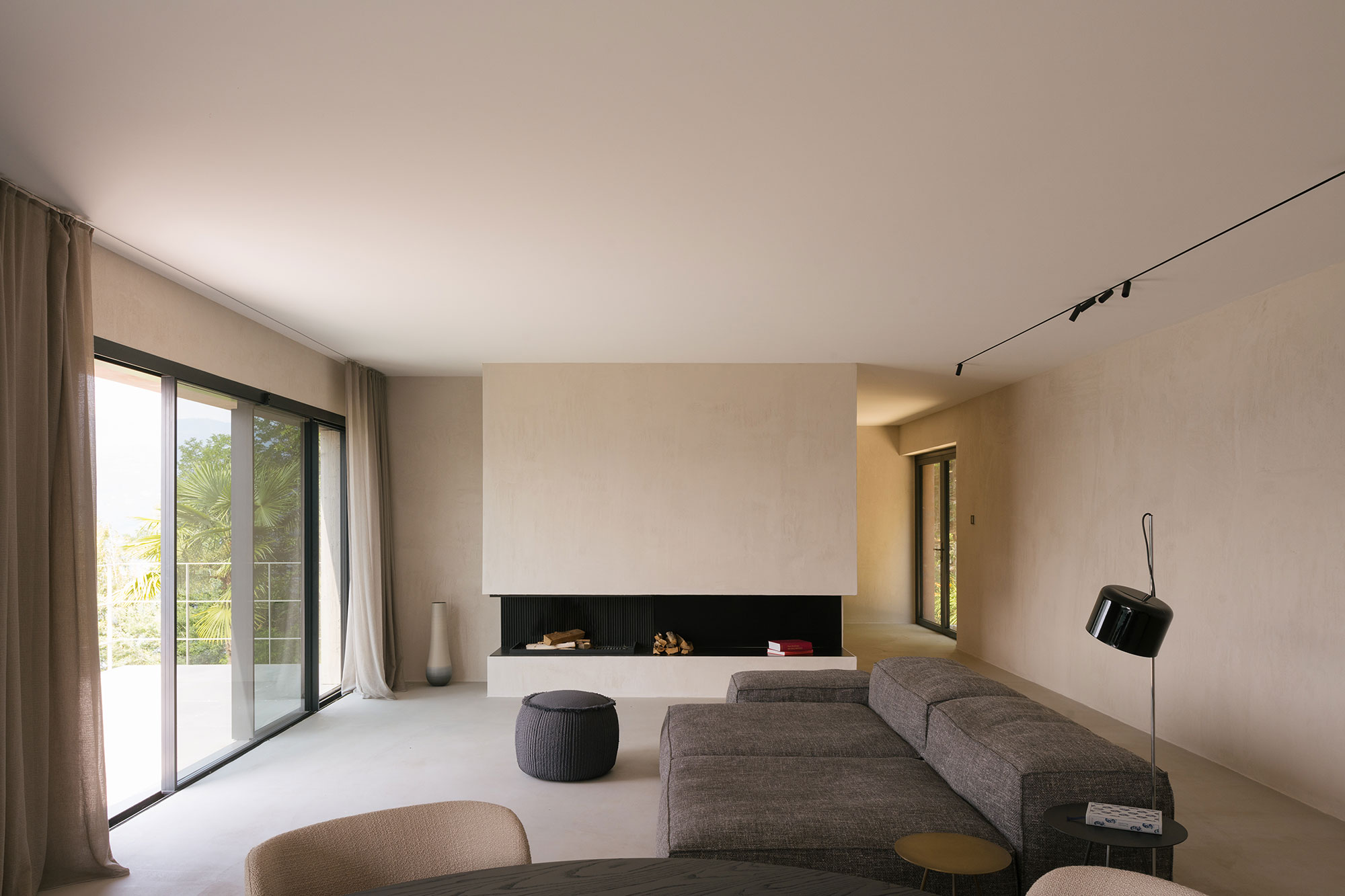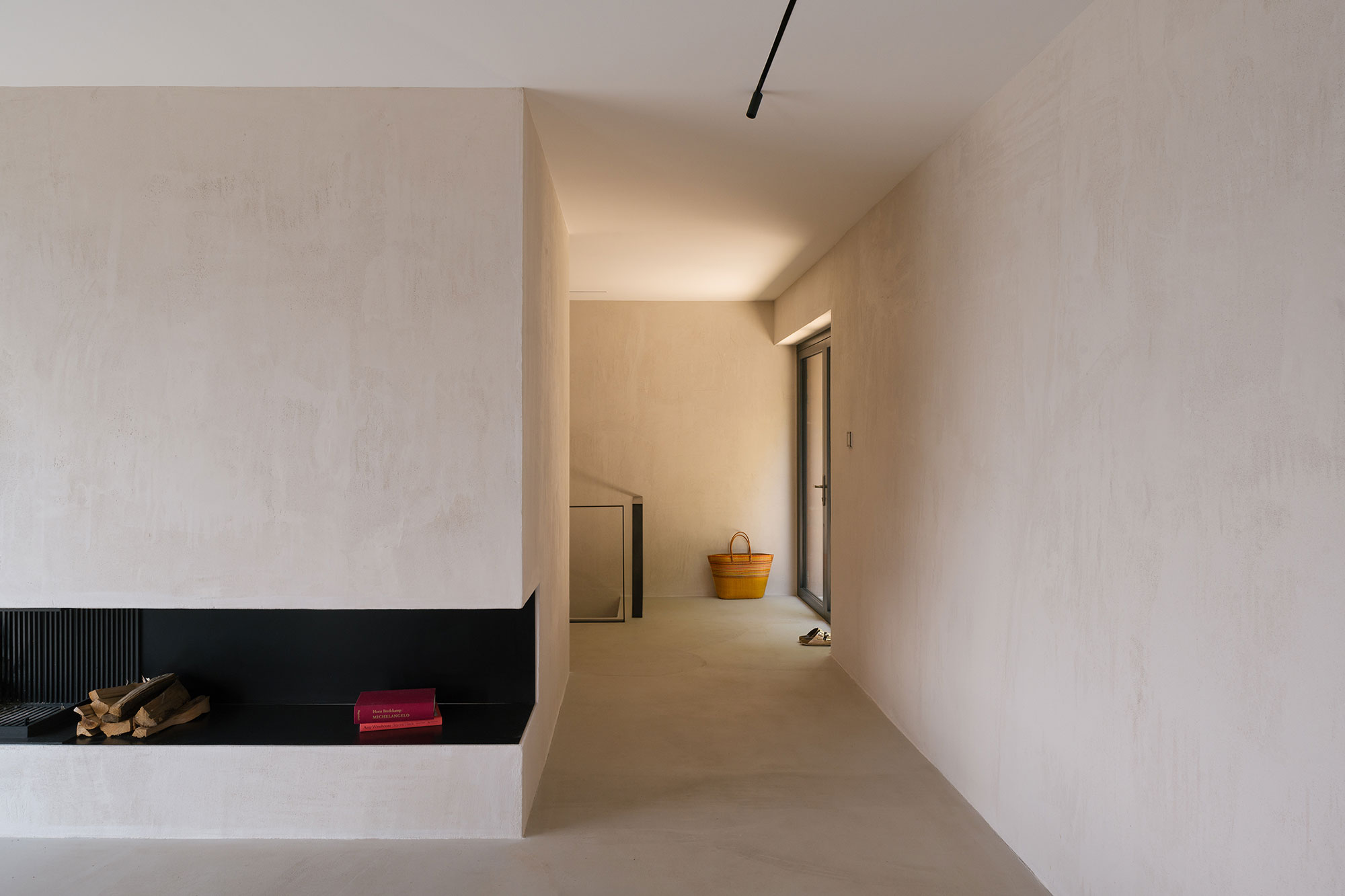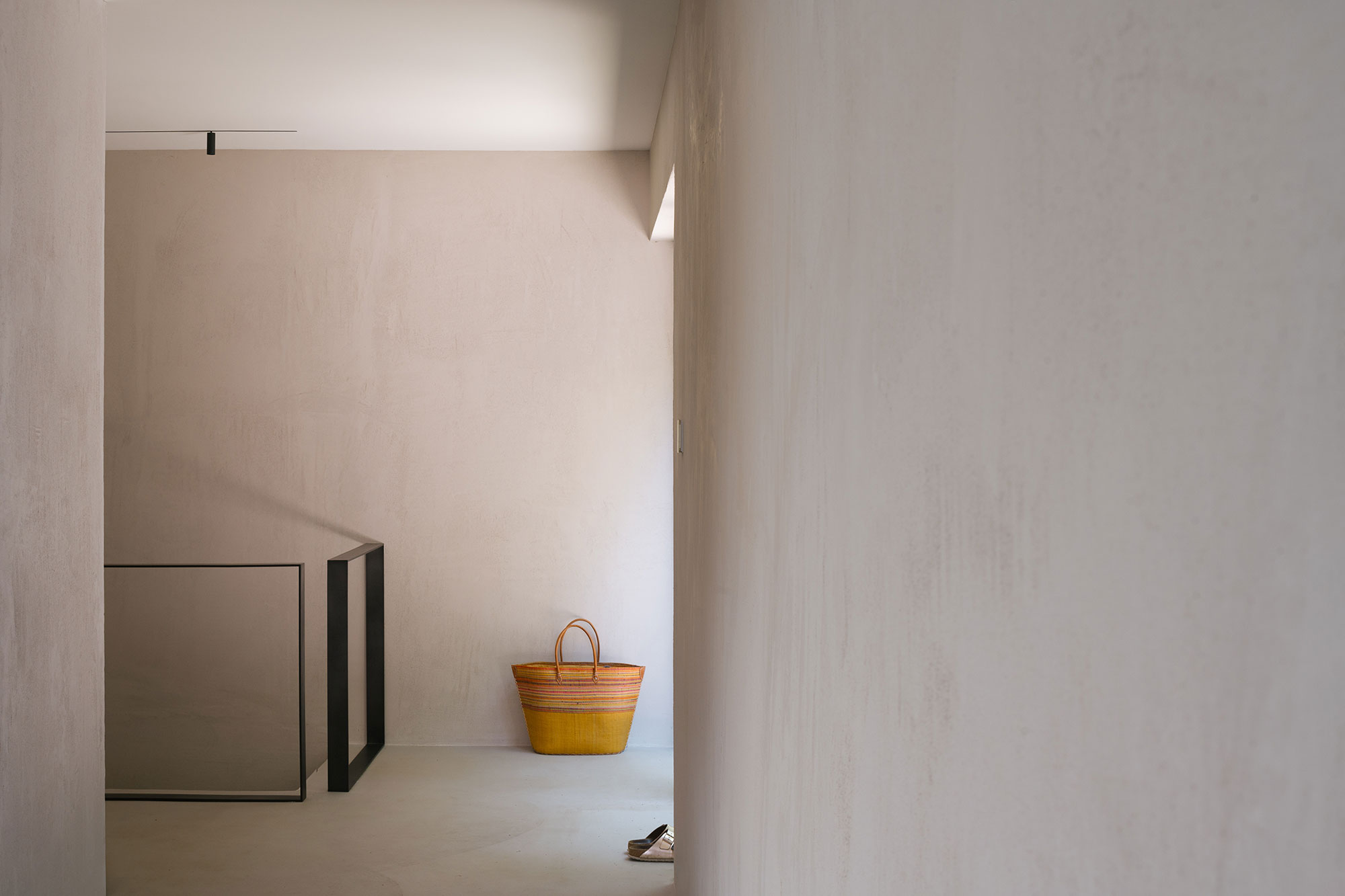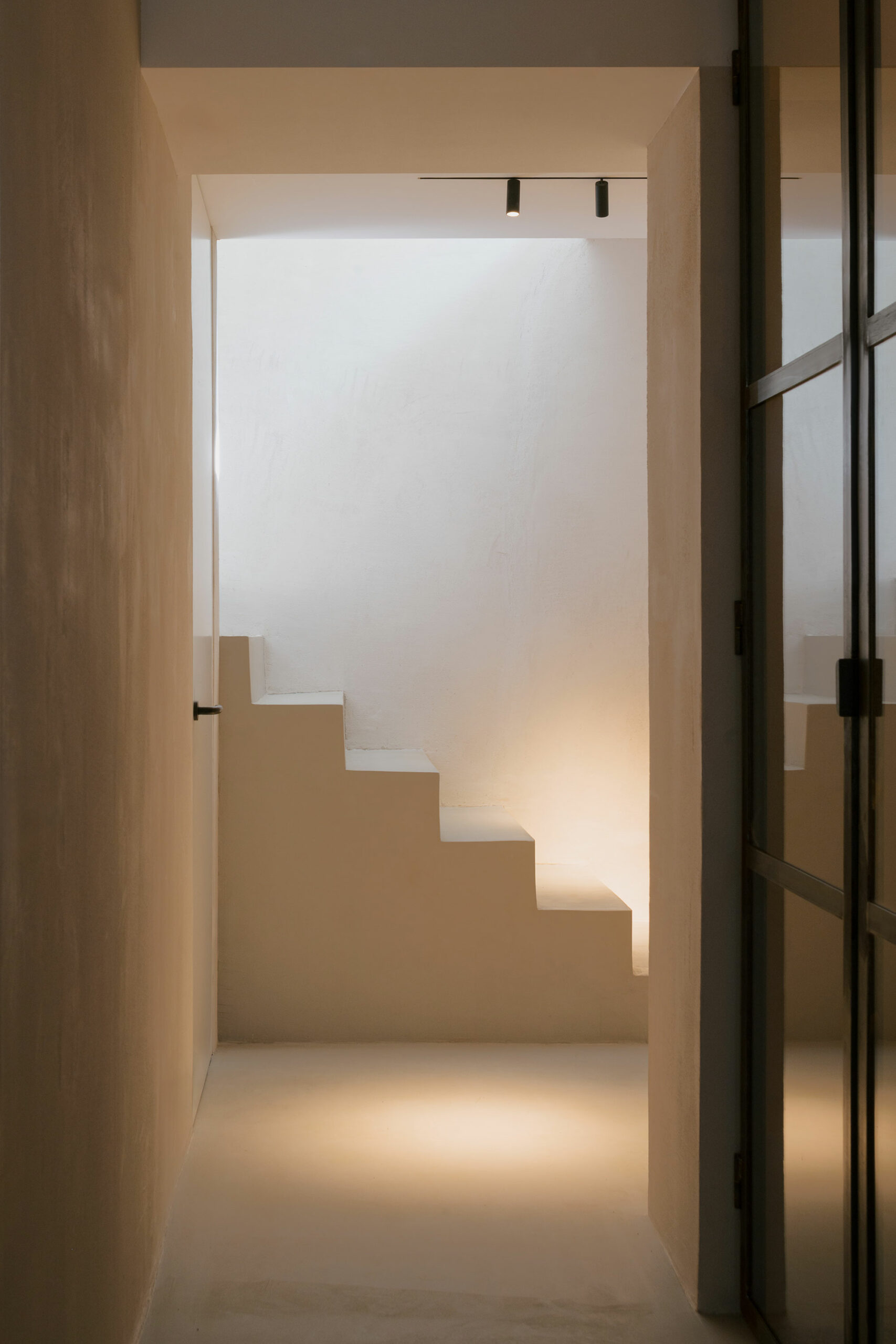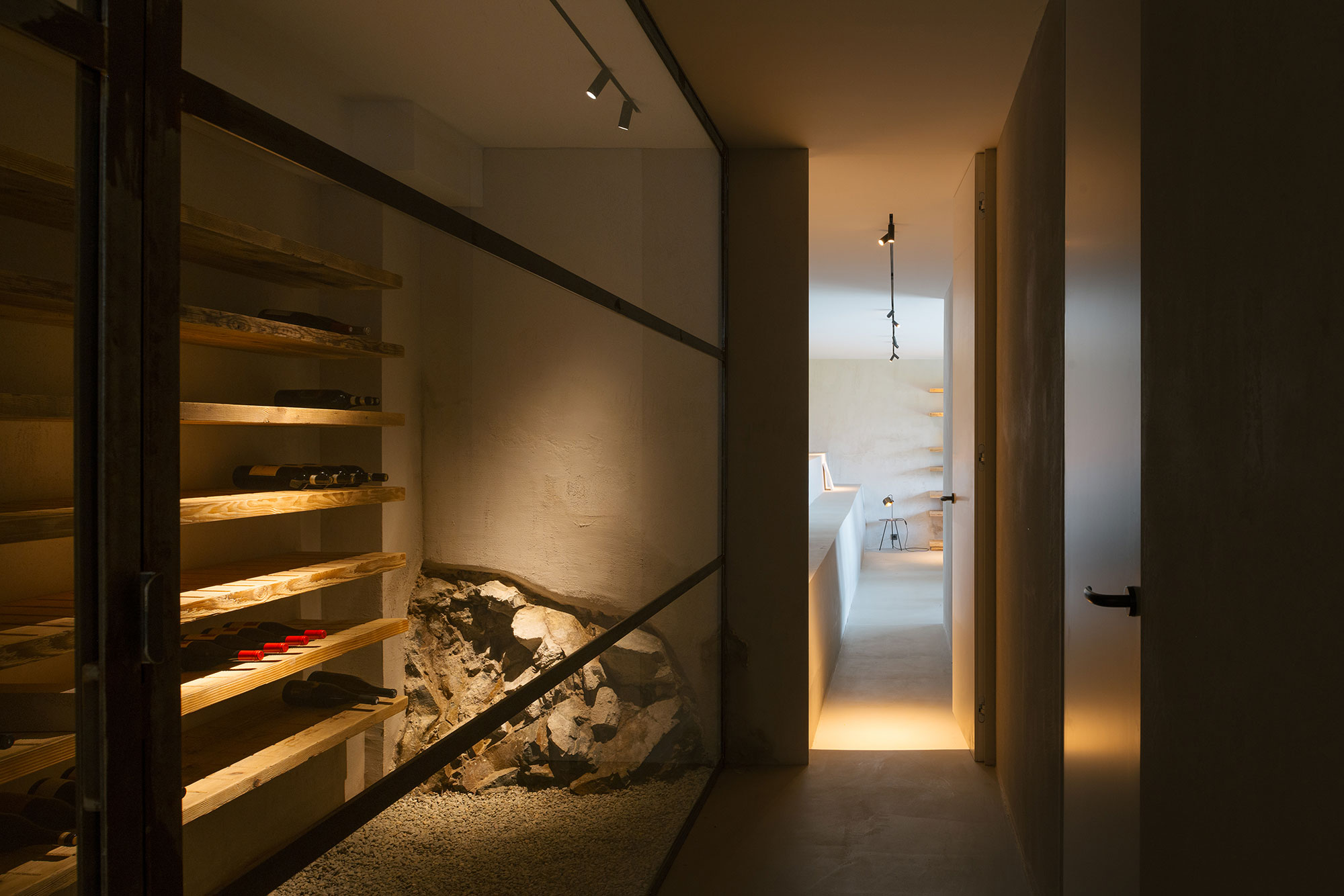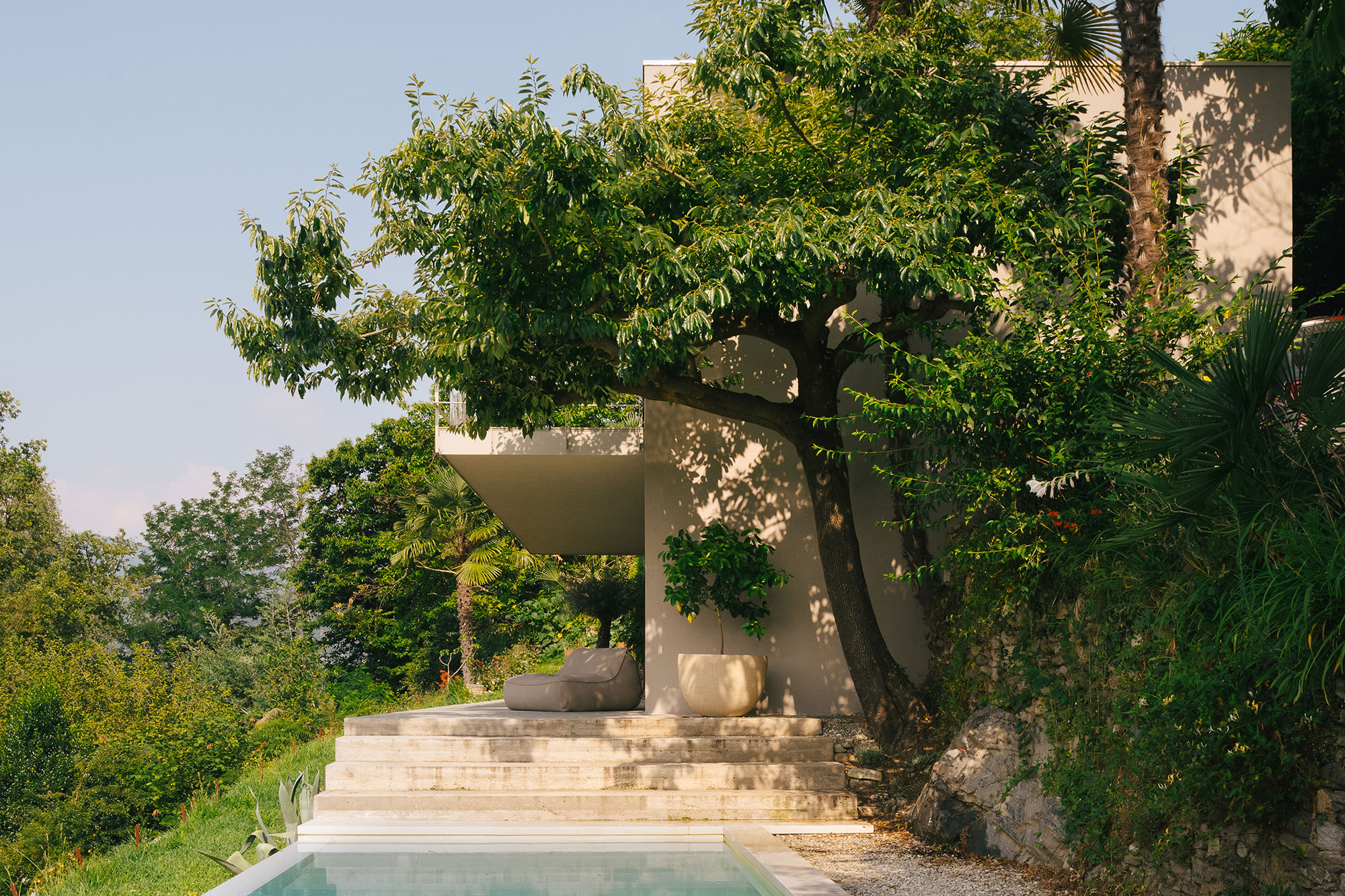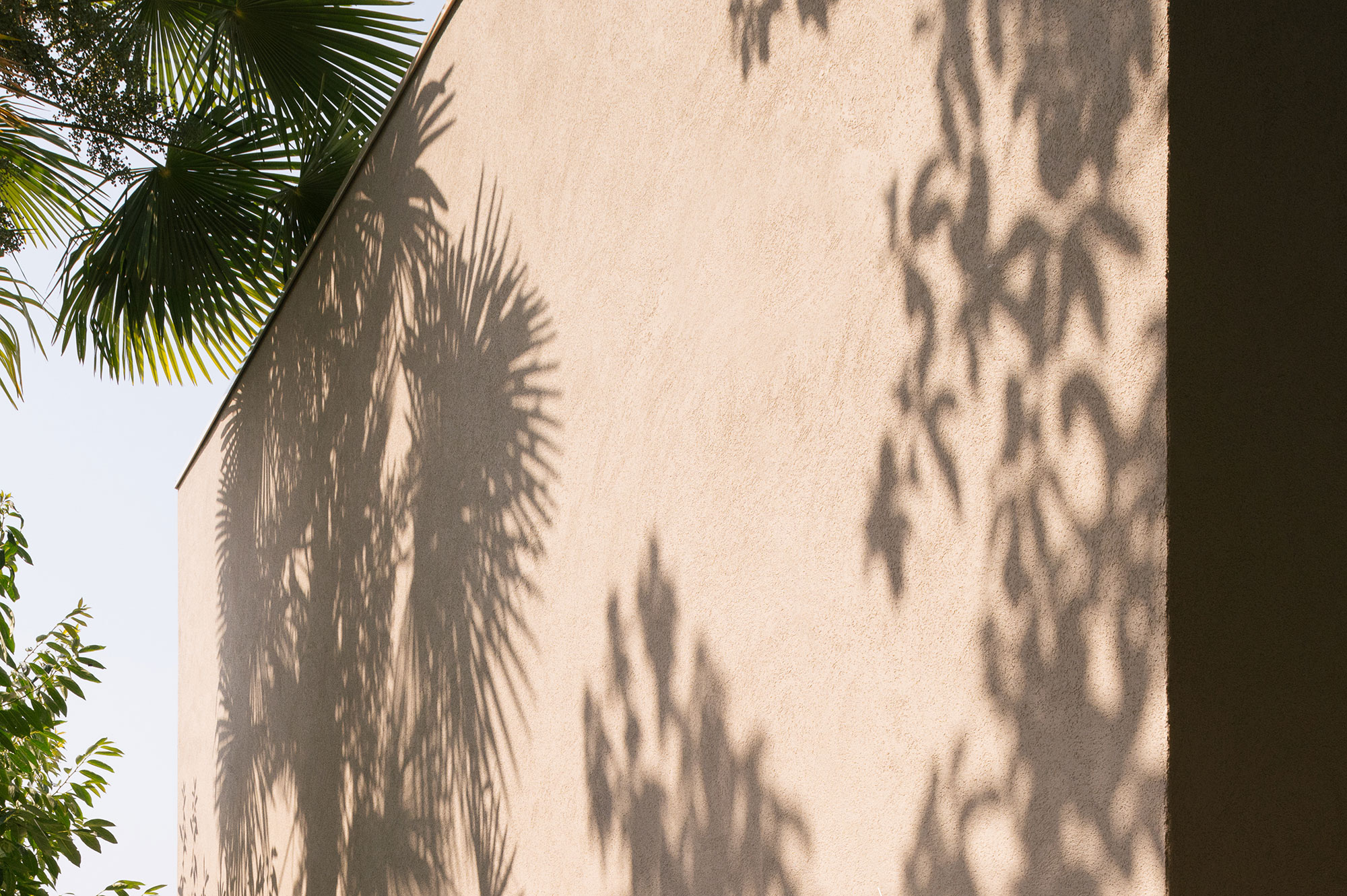 Back to the essentials with a subdued language of space and shape.
On the eastern shore of the scenic Lake Orta in Piedmont, a residential building from the 1960s was recently purchased by a designer couple from Hamburg in love with Italy to transform it into their private dwelling.
Over the course of fifty years, the original building had undergone numerous extensions that had generated a building composed of a collection of disharmonious elements including dormers, verandas, hipped eaves, bricks and wooden fences.
The project by Studio Primatesta aimed to restore the building to its original architecture consisting of a simple volume with a flat roof characterized only by the presence of a large terrace overlooking the lake.
The big openings have been delimited by a deep metal frame interspersed only by solid wood planking.
The outdoor space has also been brought back to the essentials; an infinity pool with a simple design is joined to the house by a beaten concrete floor.
Inside, in the spacious living room a fireplace wall and a kitchen wall are placed in opposition to each other, with only a large sofa and dining table in between.
The sleeping area on the lower floor too is reduced to the basics and leaves the starring role to the wonderful view of Lake Orta and the island of San Giulio.
The only room without a view of the lake is a small wine cellar made up of simple reclaimed boards where the owners' beloved wines are waiting for the perfect moment.
​PROJECT CASA P
TYPE RESIDENTIAL
LOCATION CARCEGNA (NO)
CONSTRUCTION 2020
CLIENT PRIVATE
BUILT SURFACE AREA 215 m2
SURFACE AREA 850 m2
VOLUME 650 mc
PROJECT TEAM STUDIOPRIMATESTA, GIACOMO LEONARDI