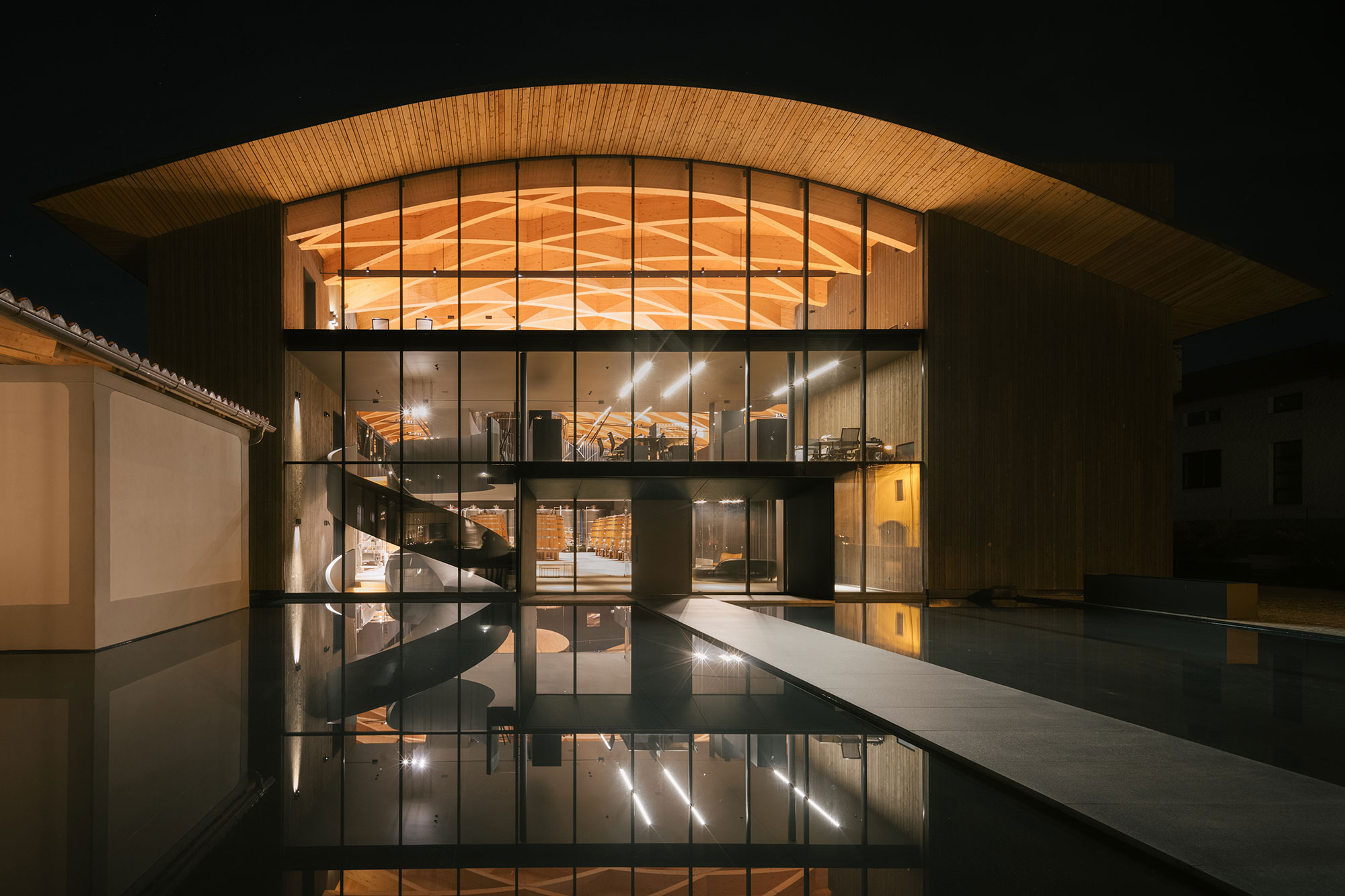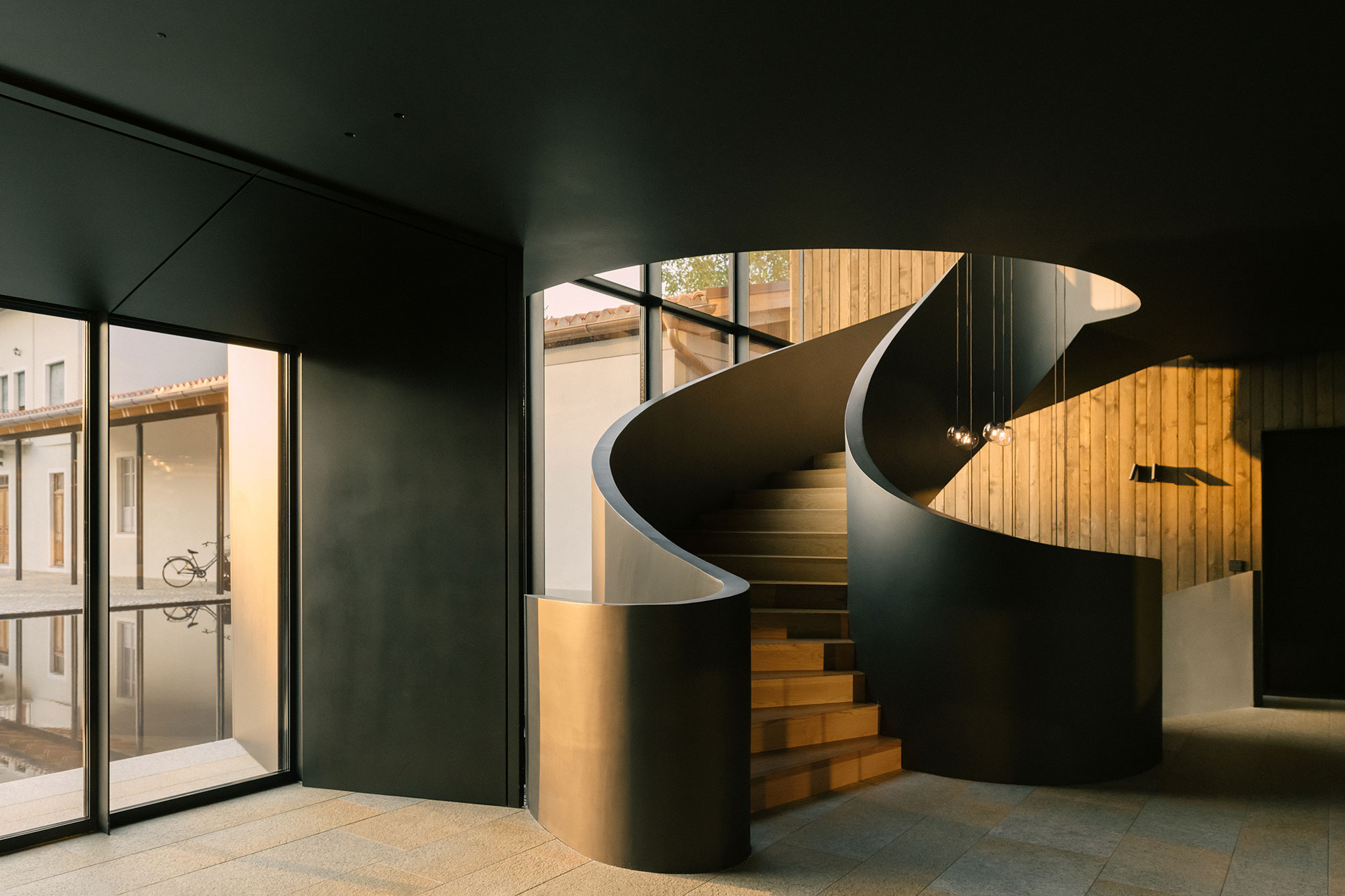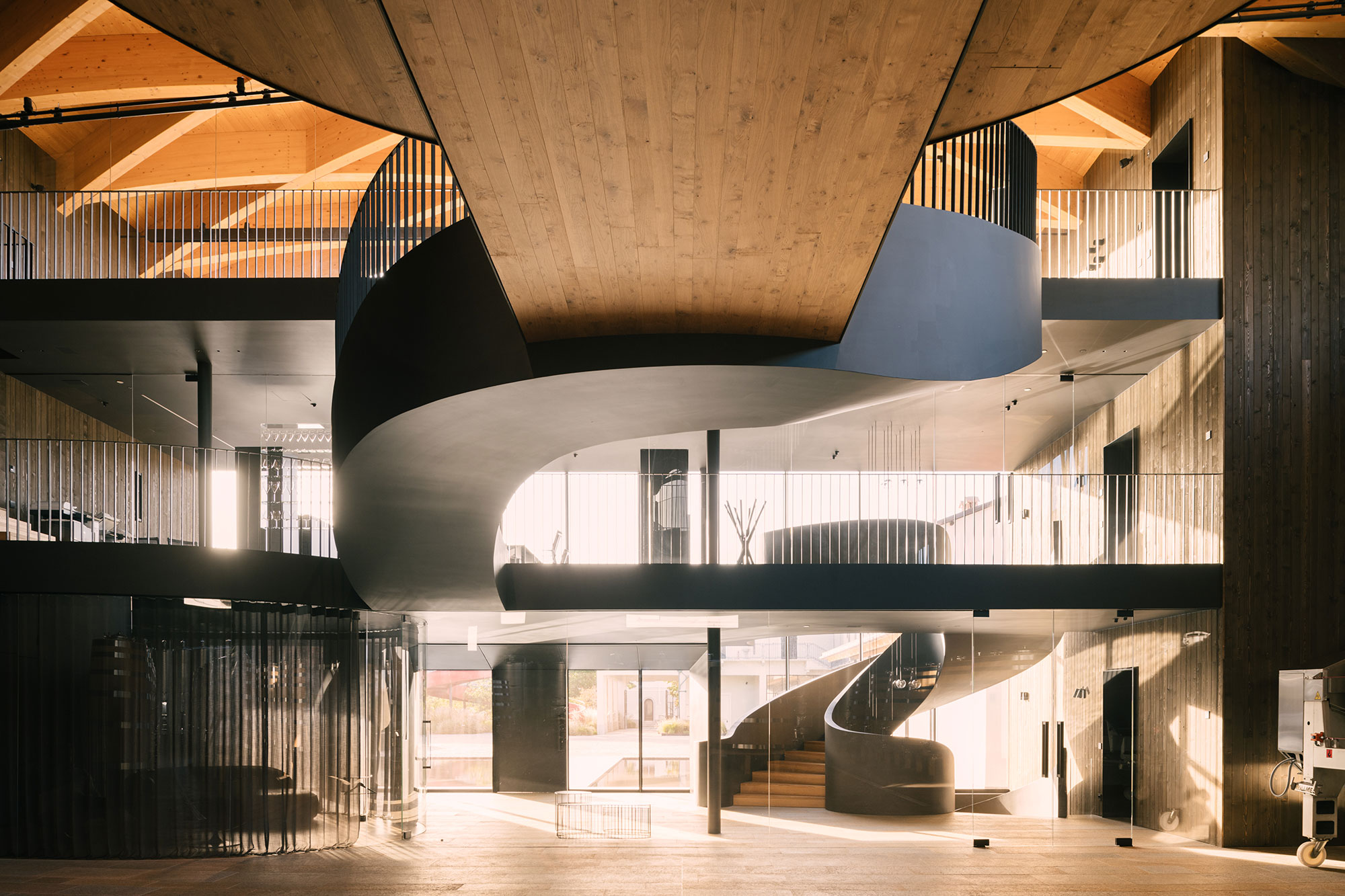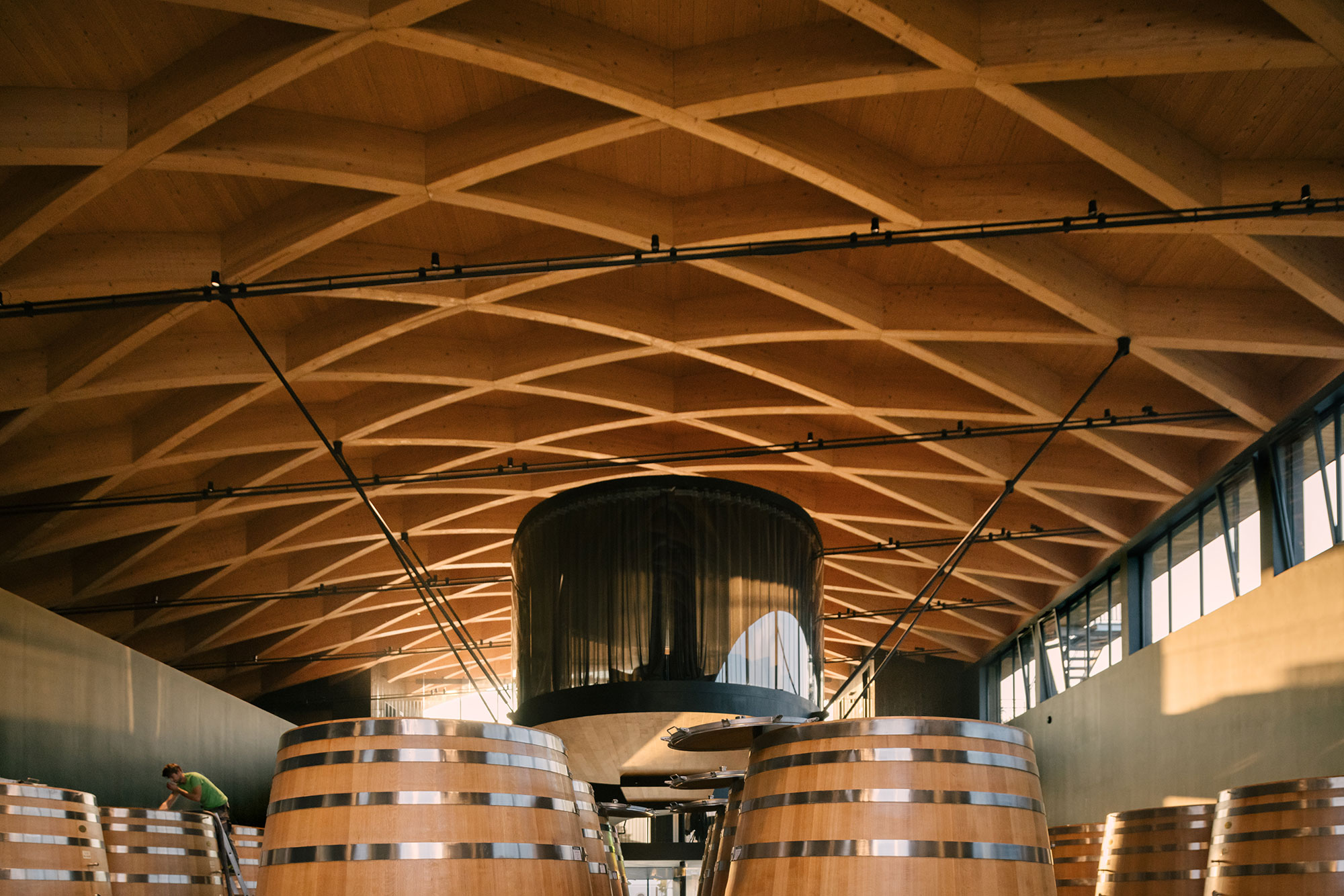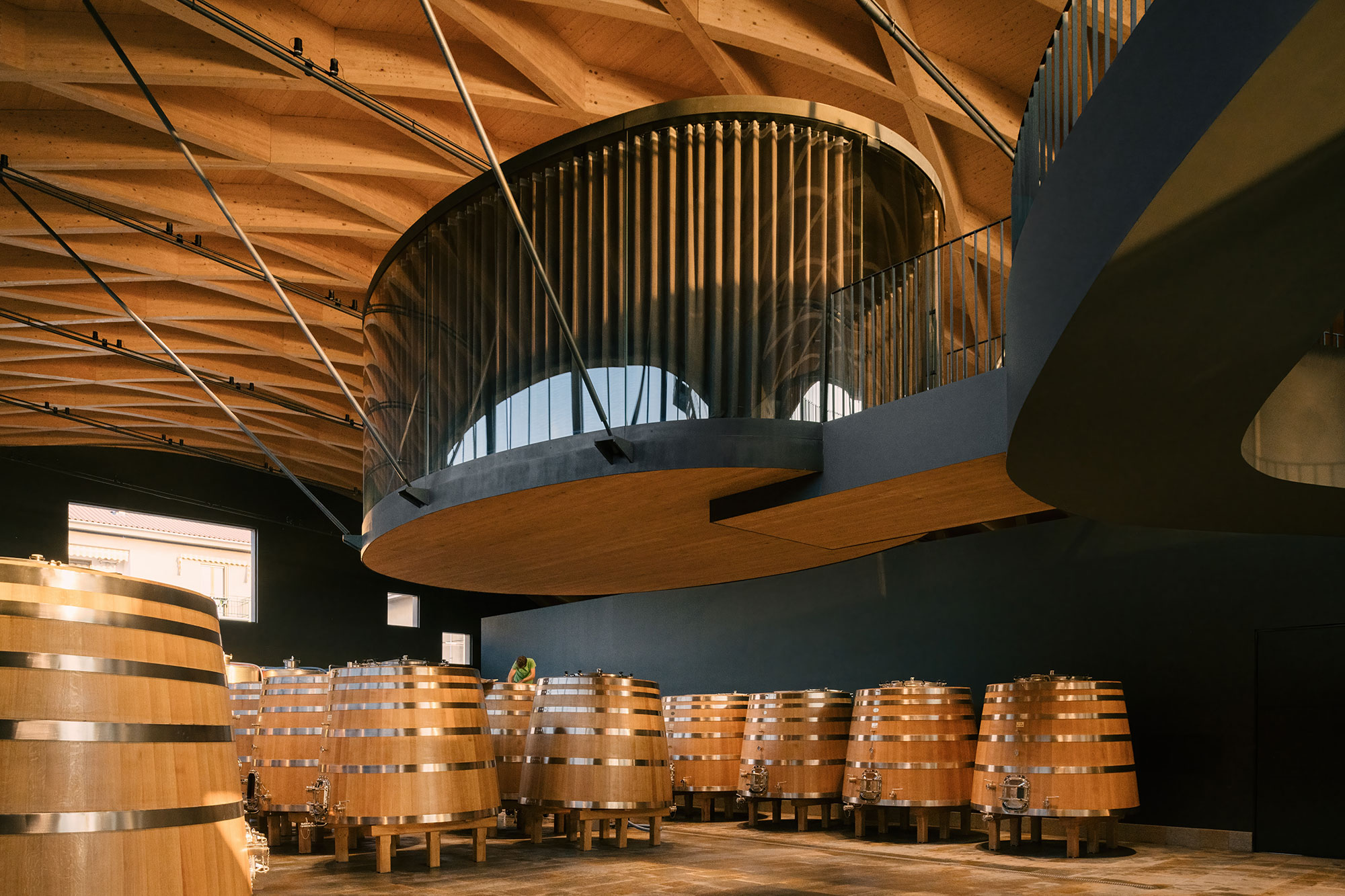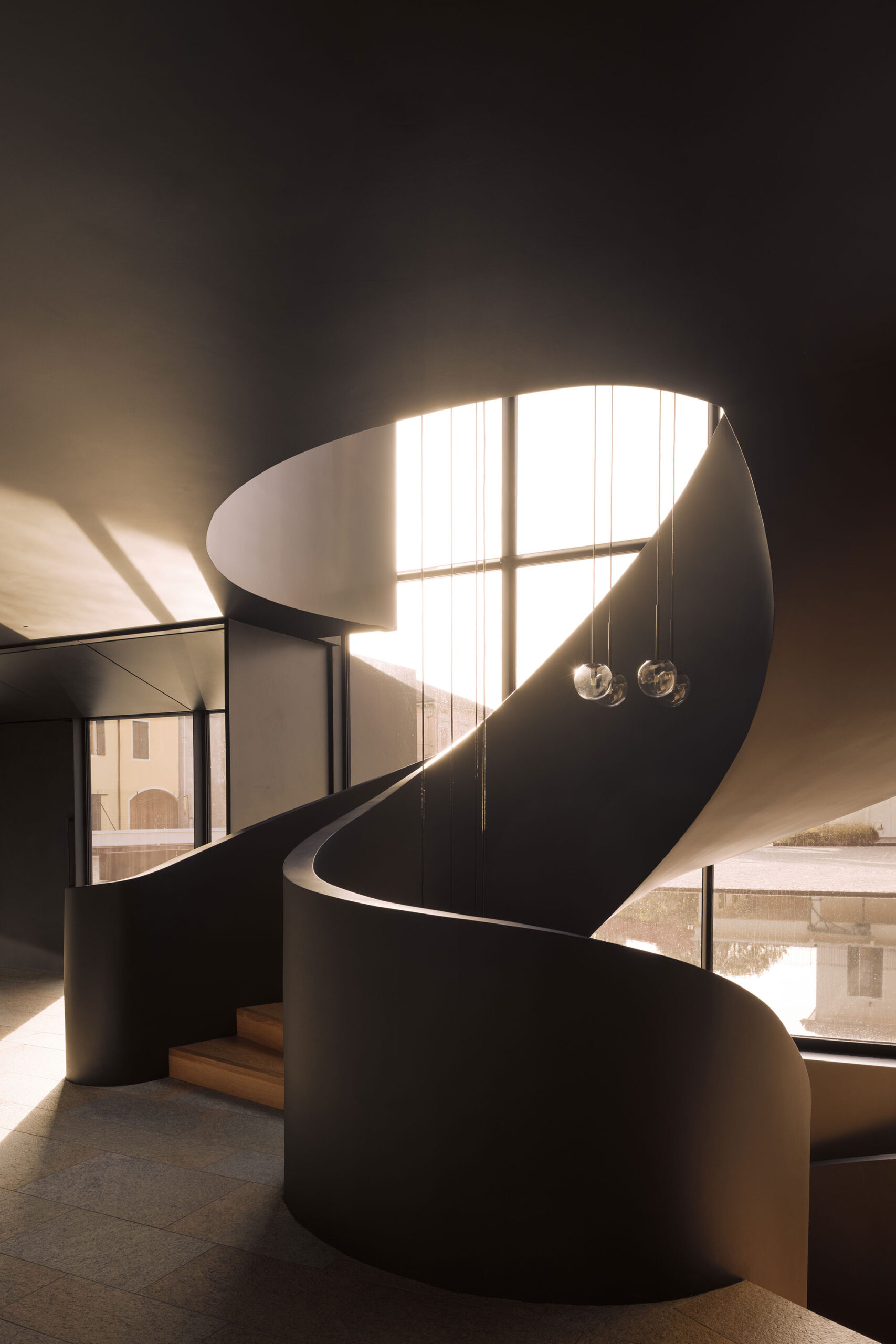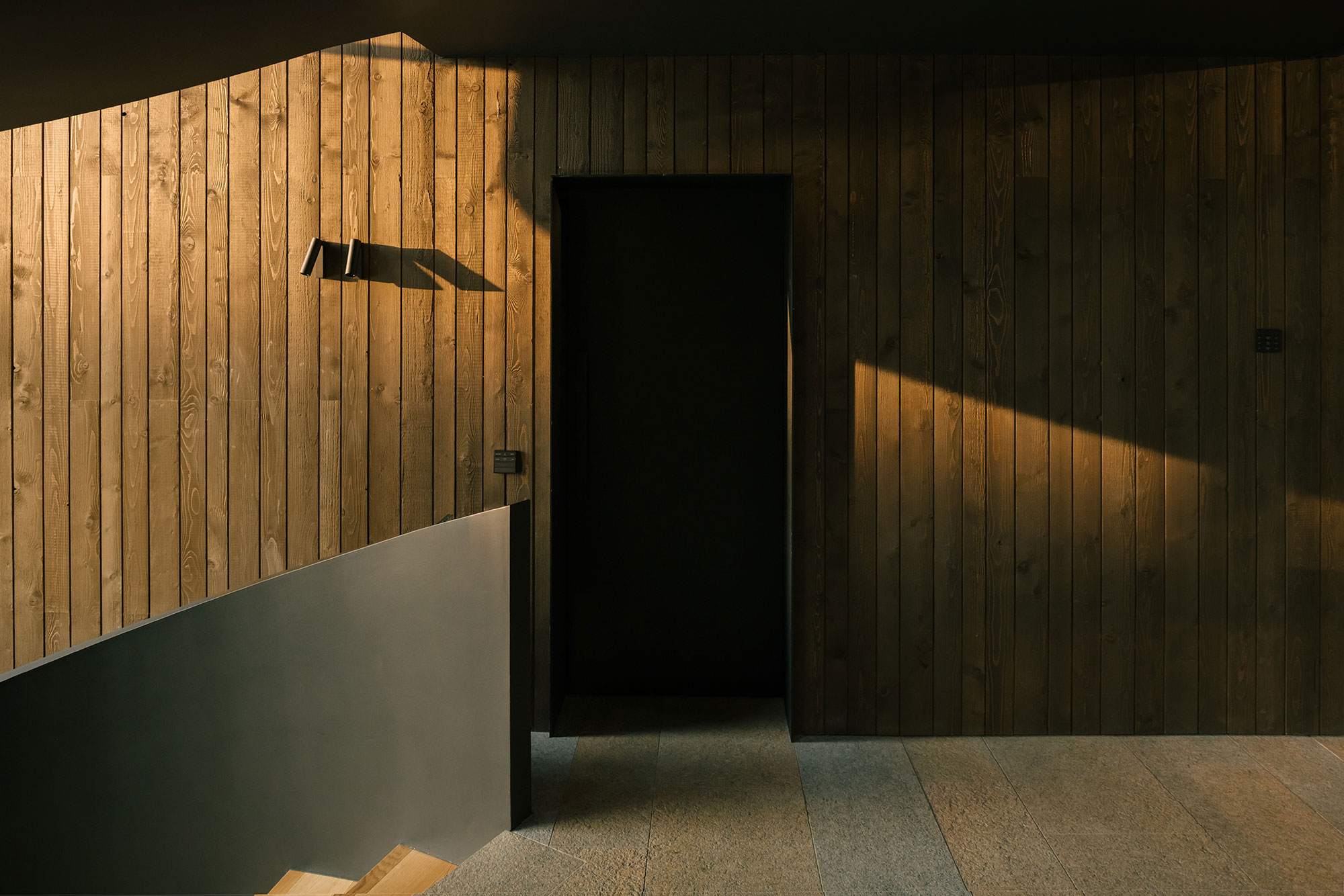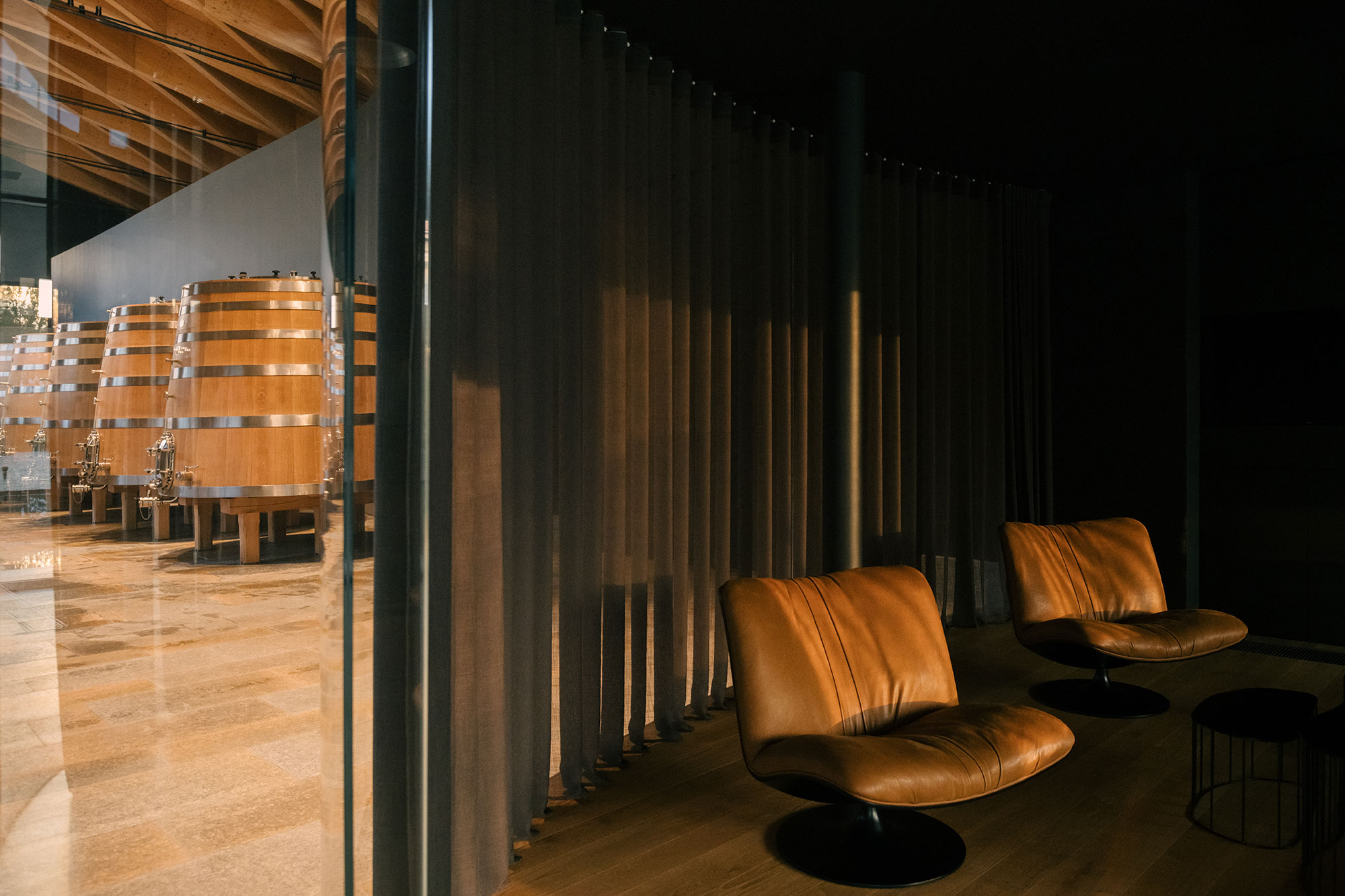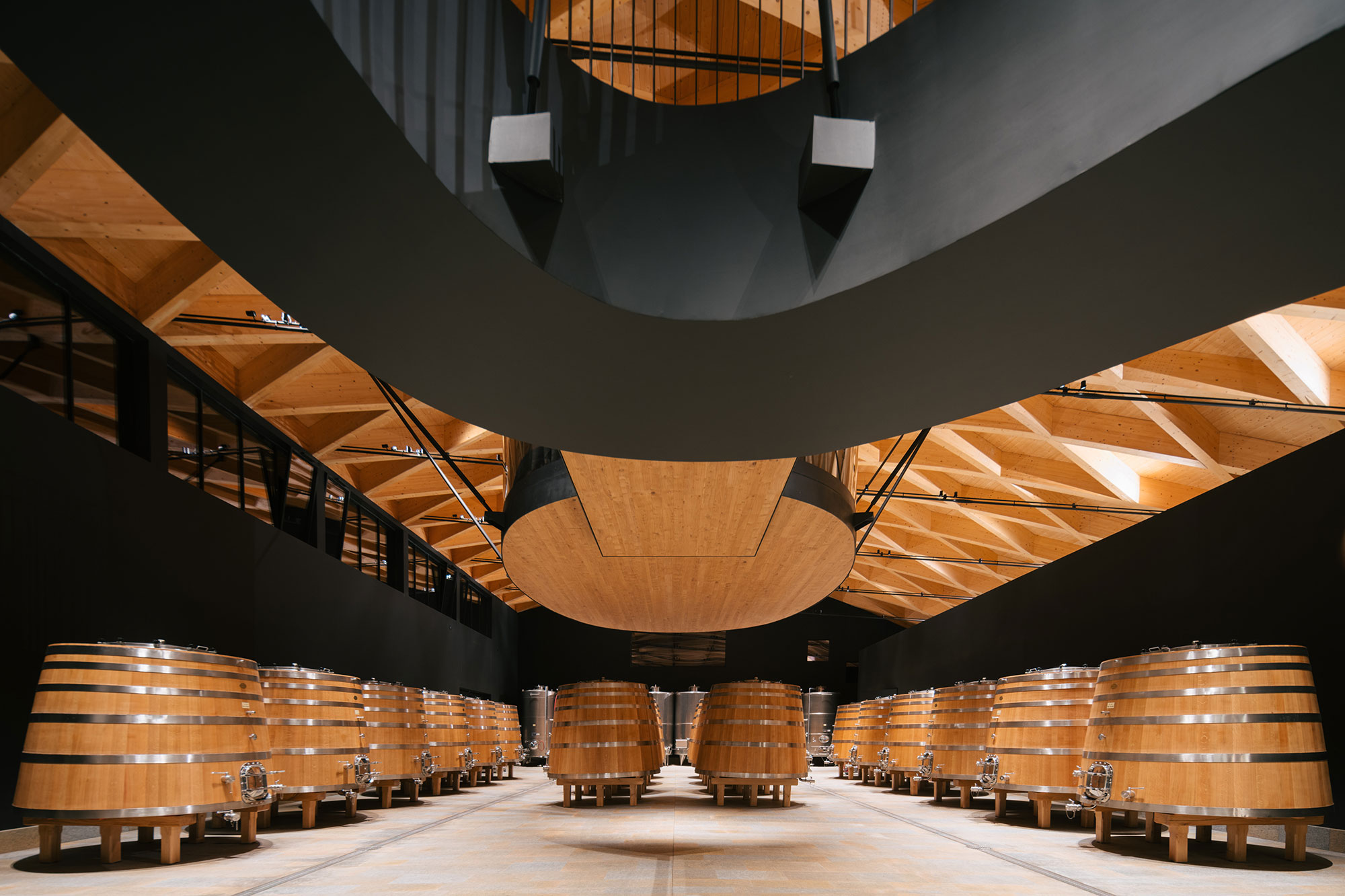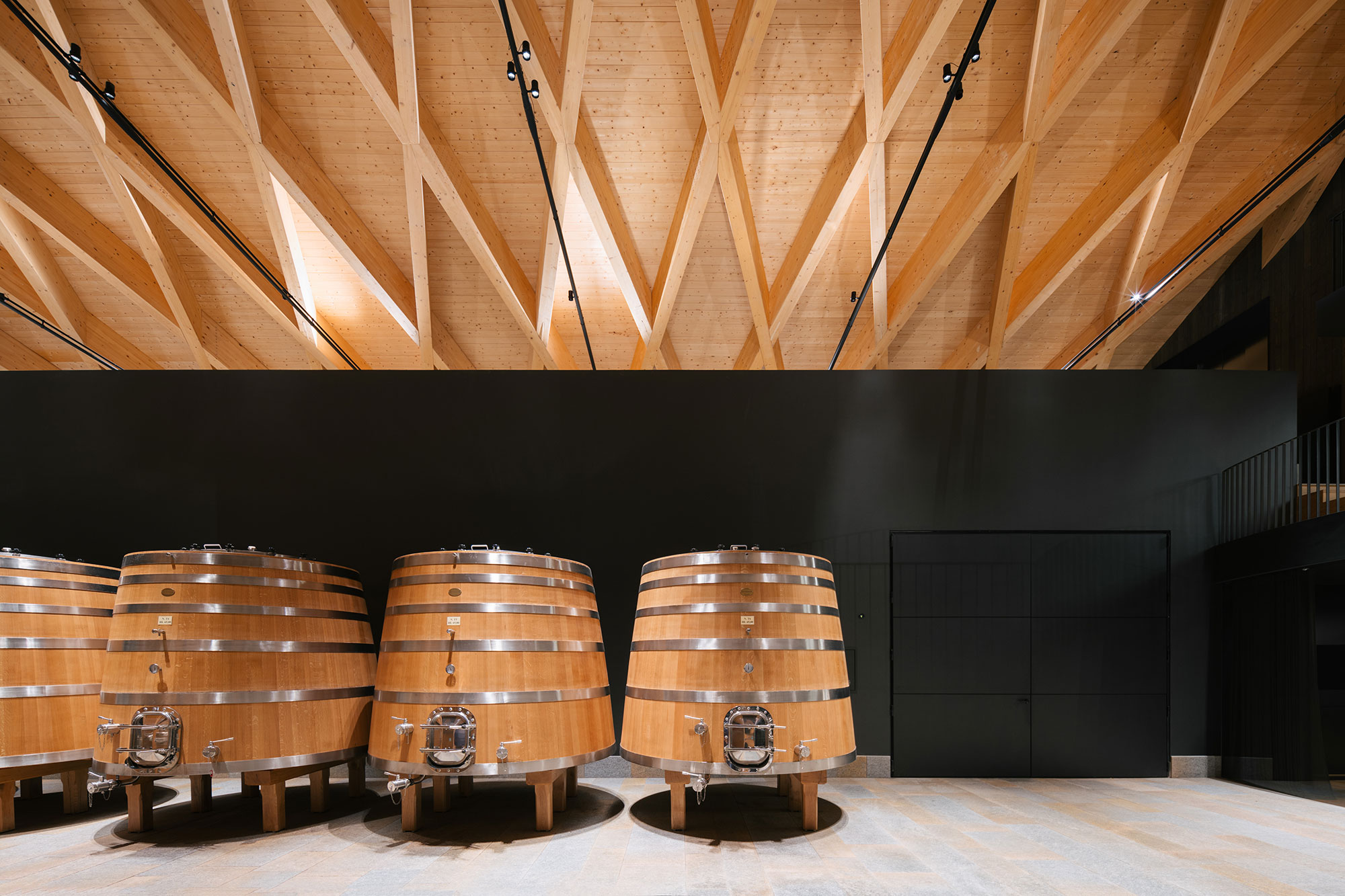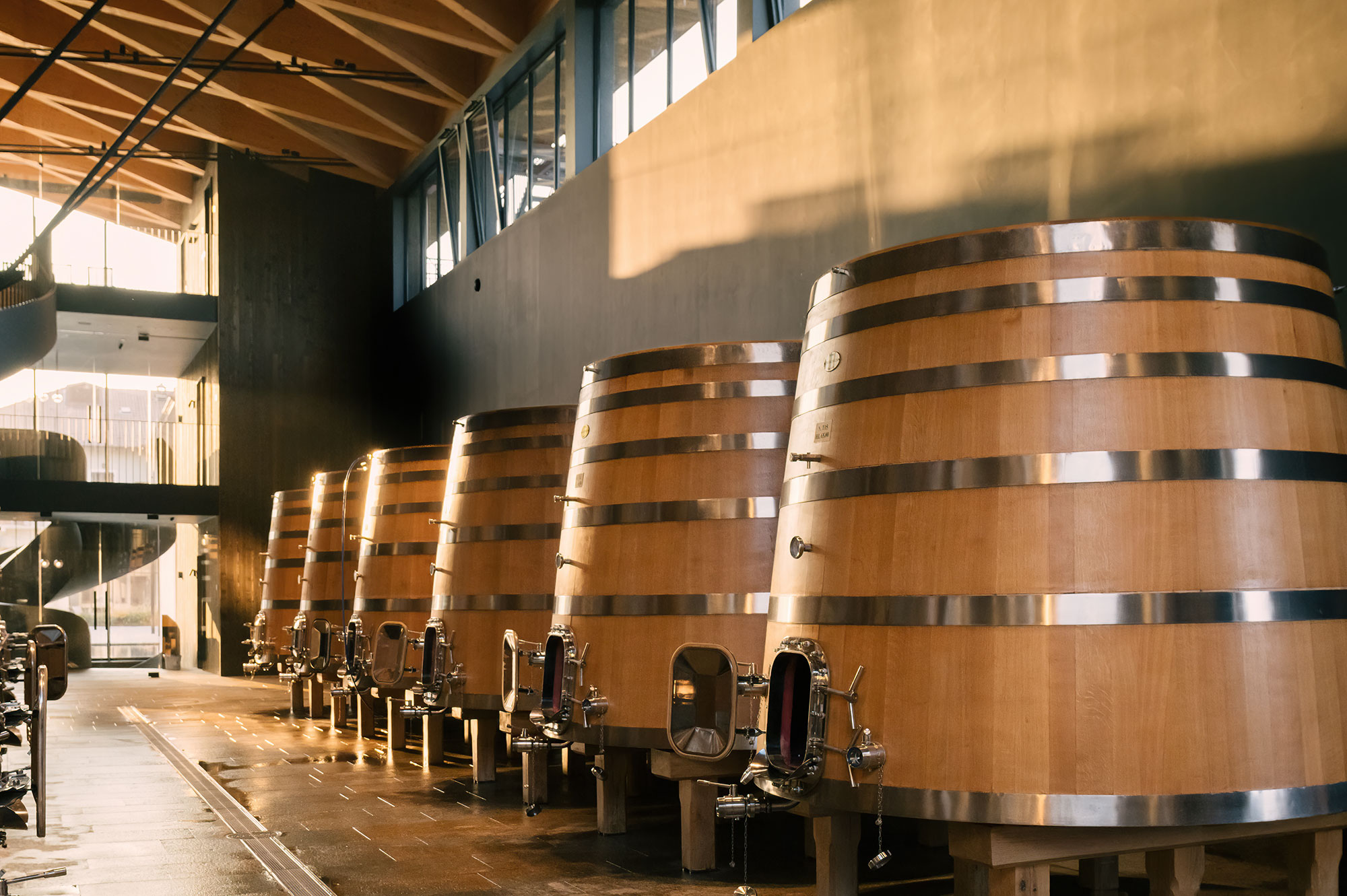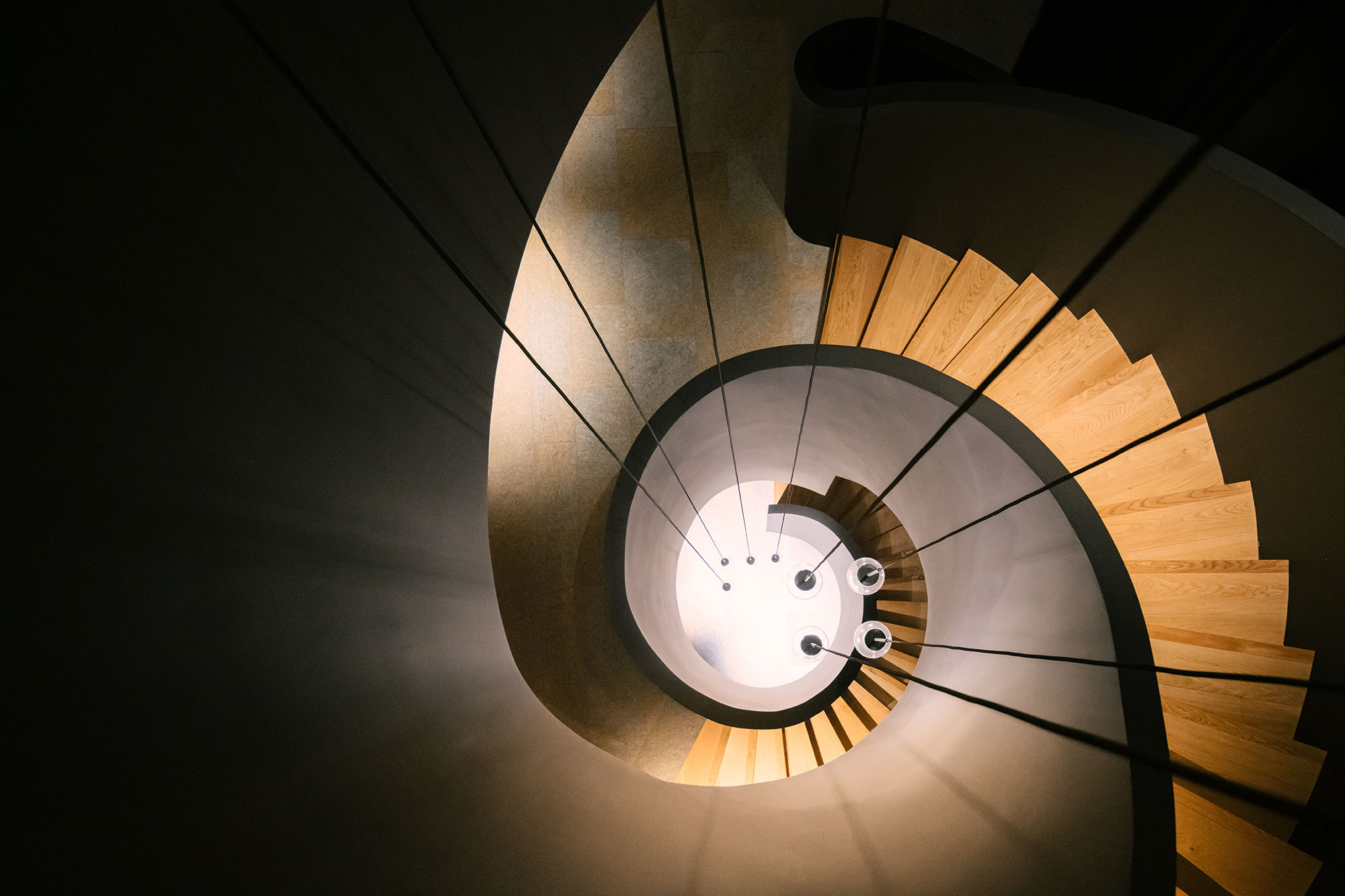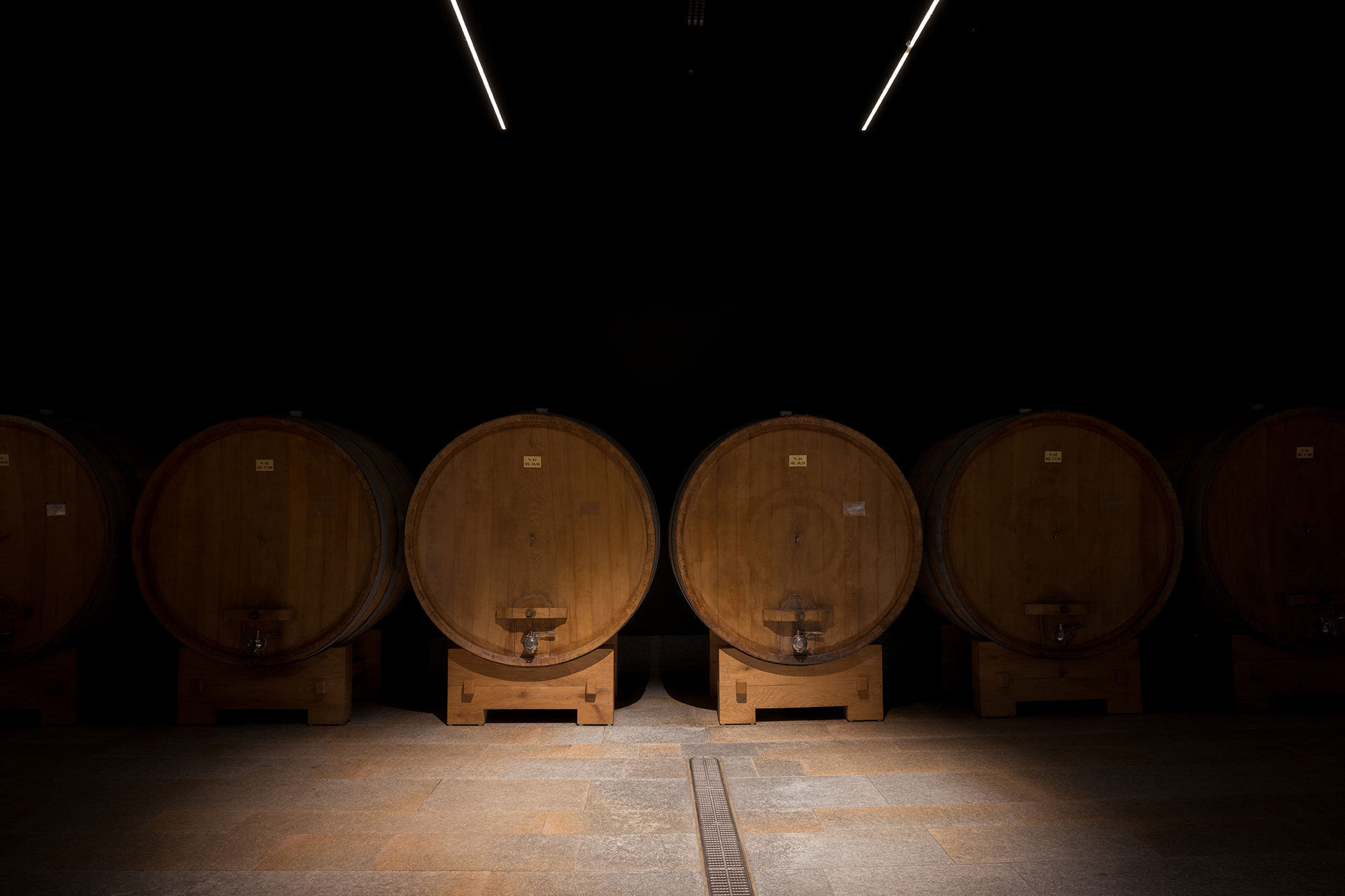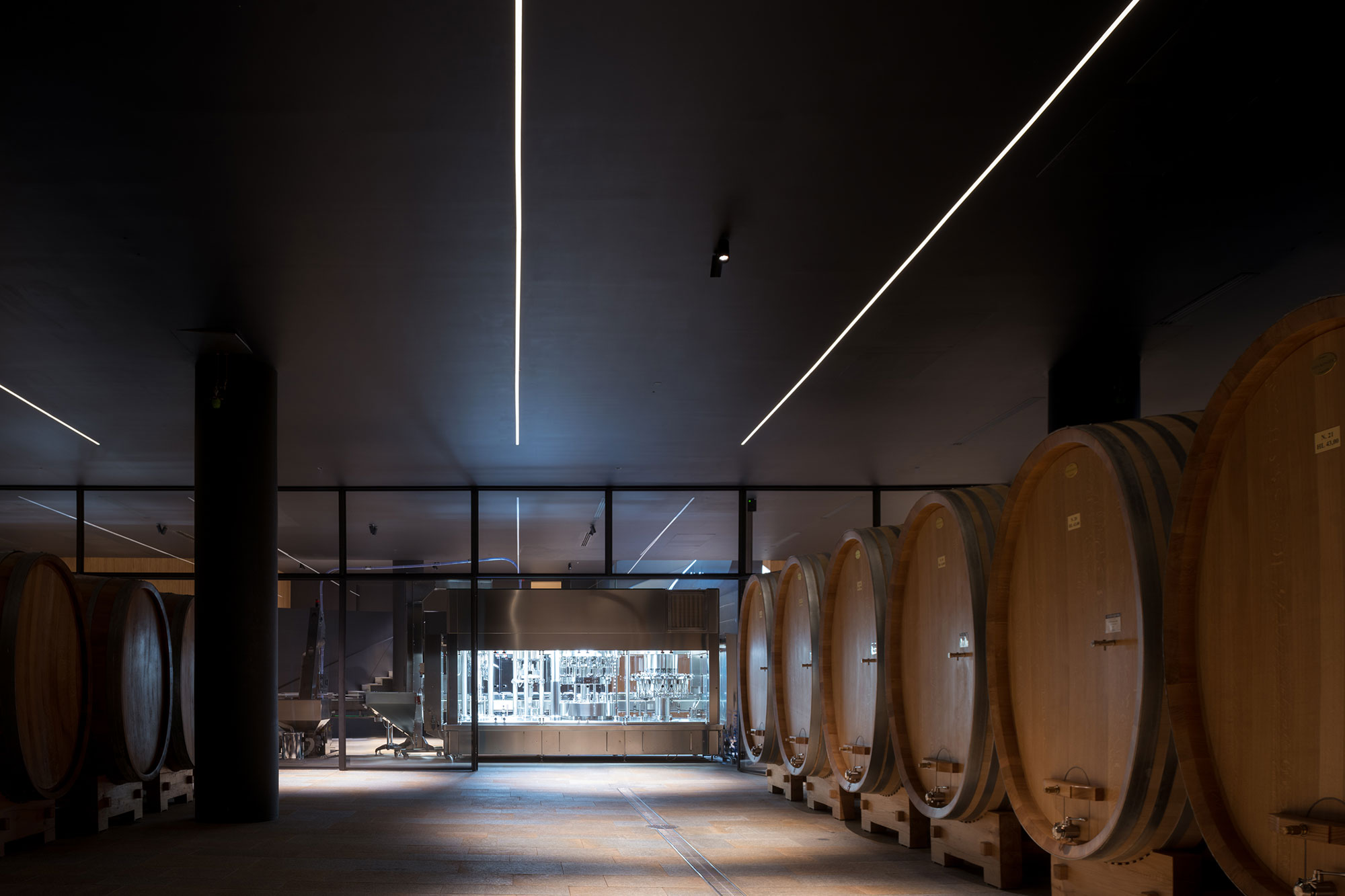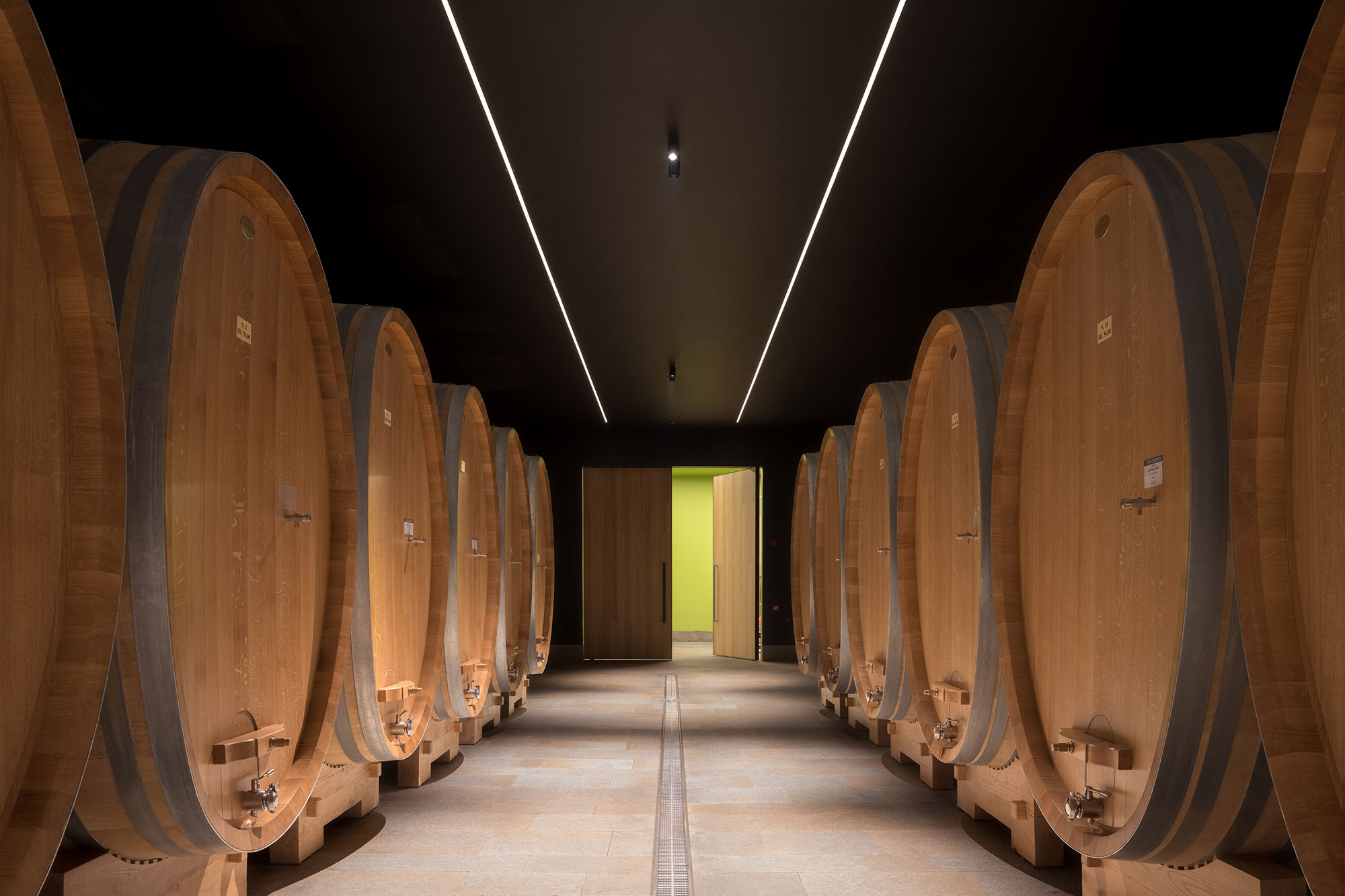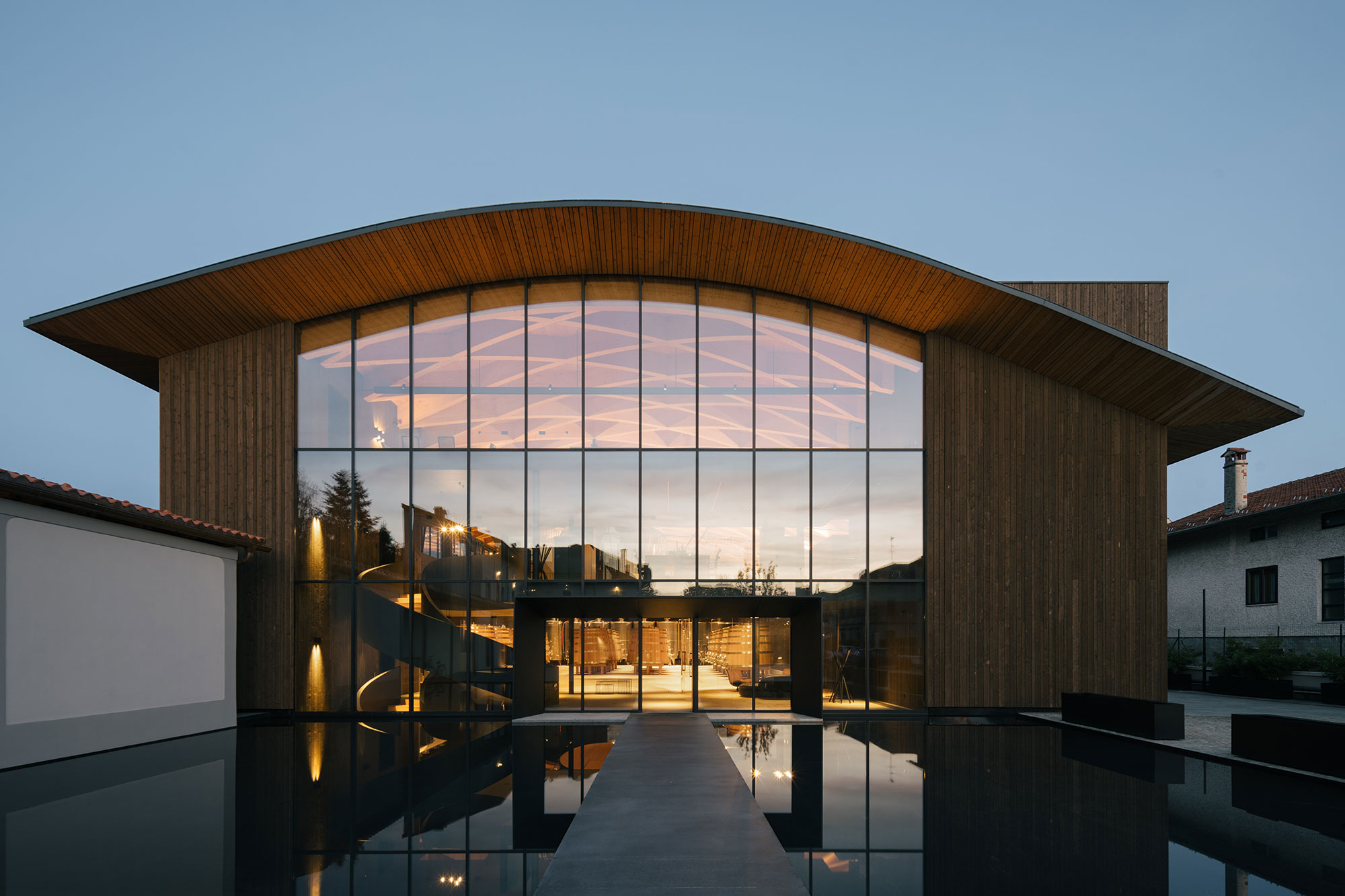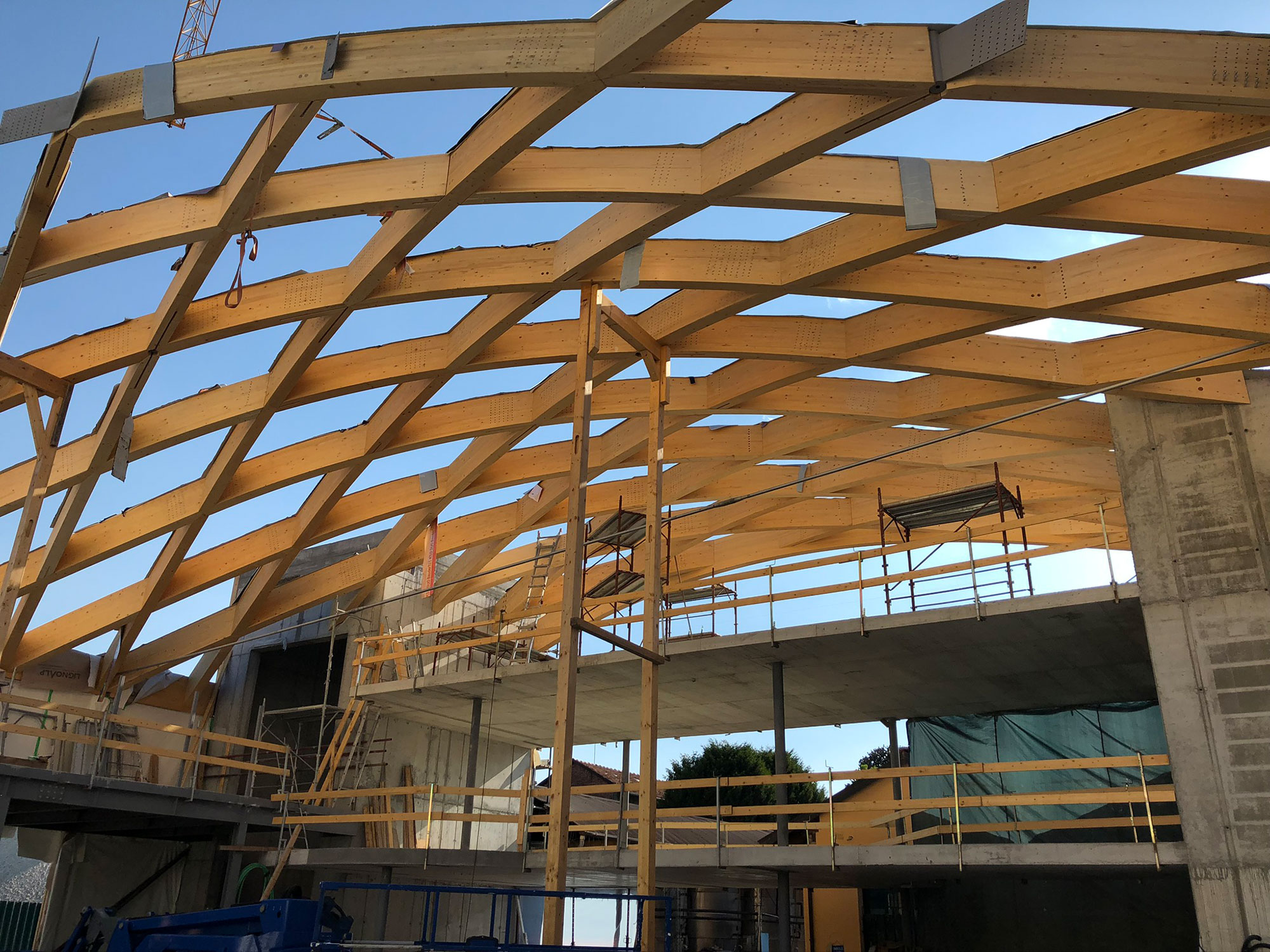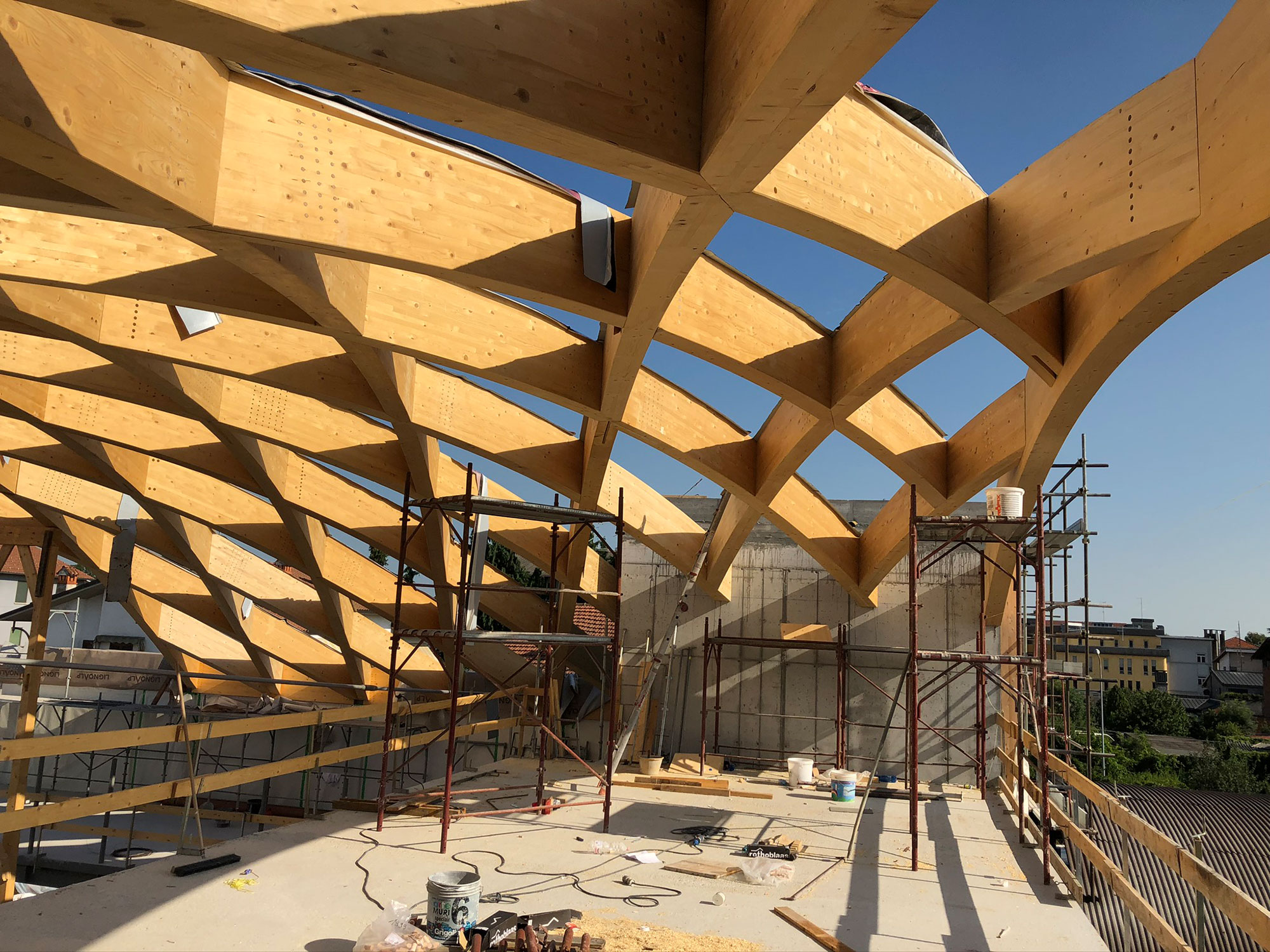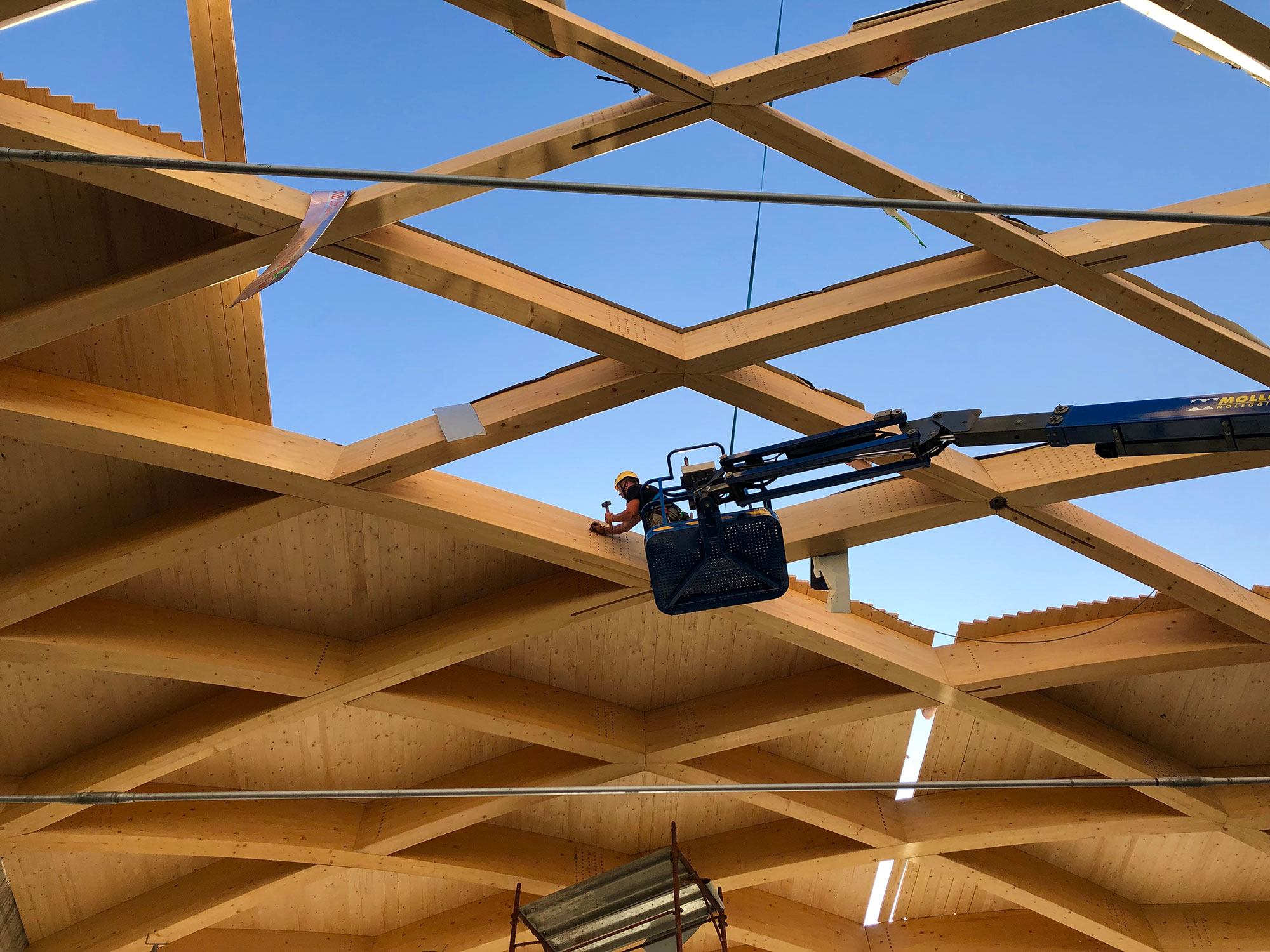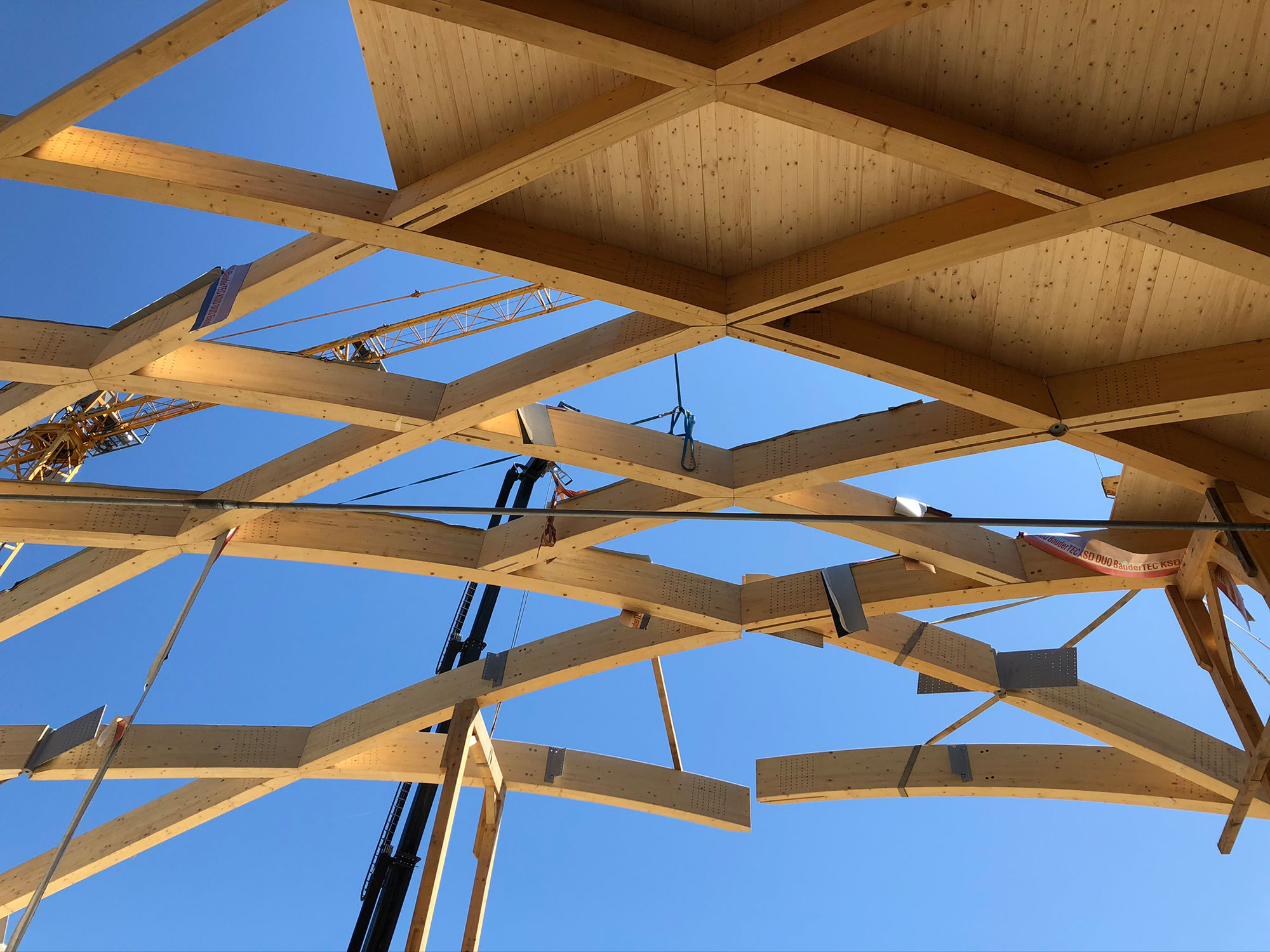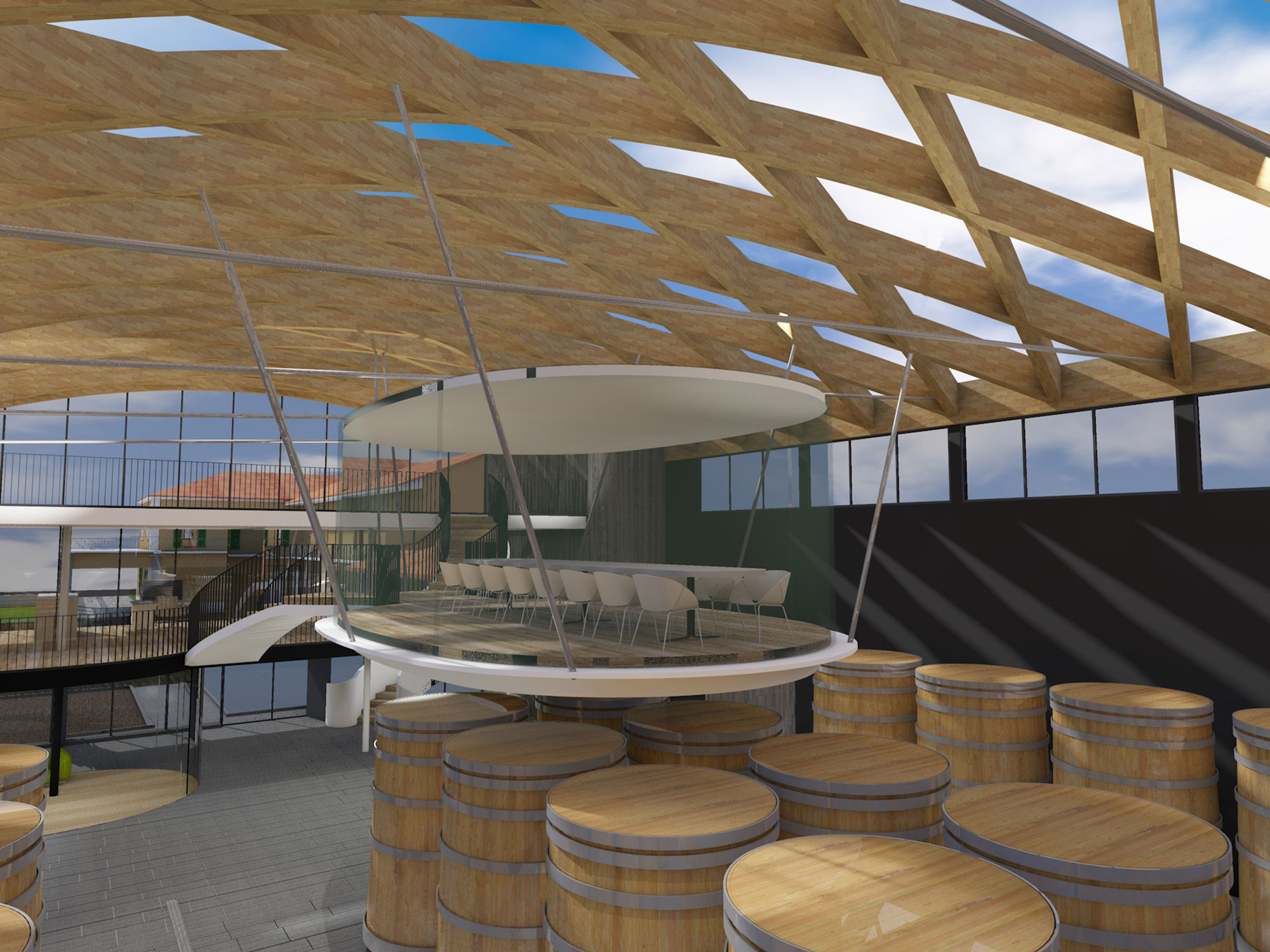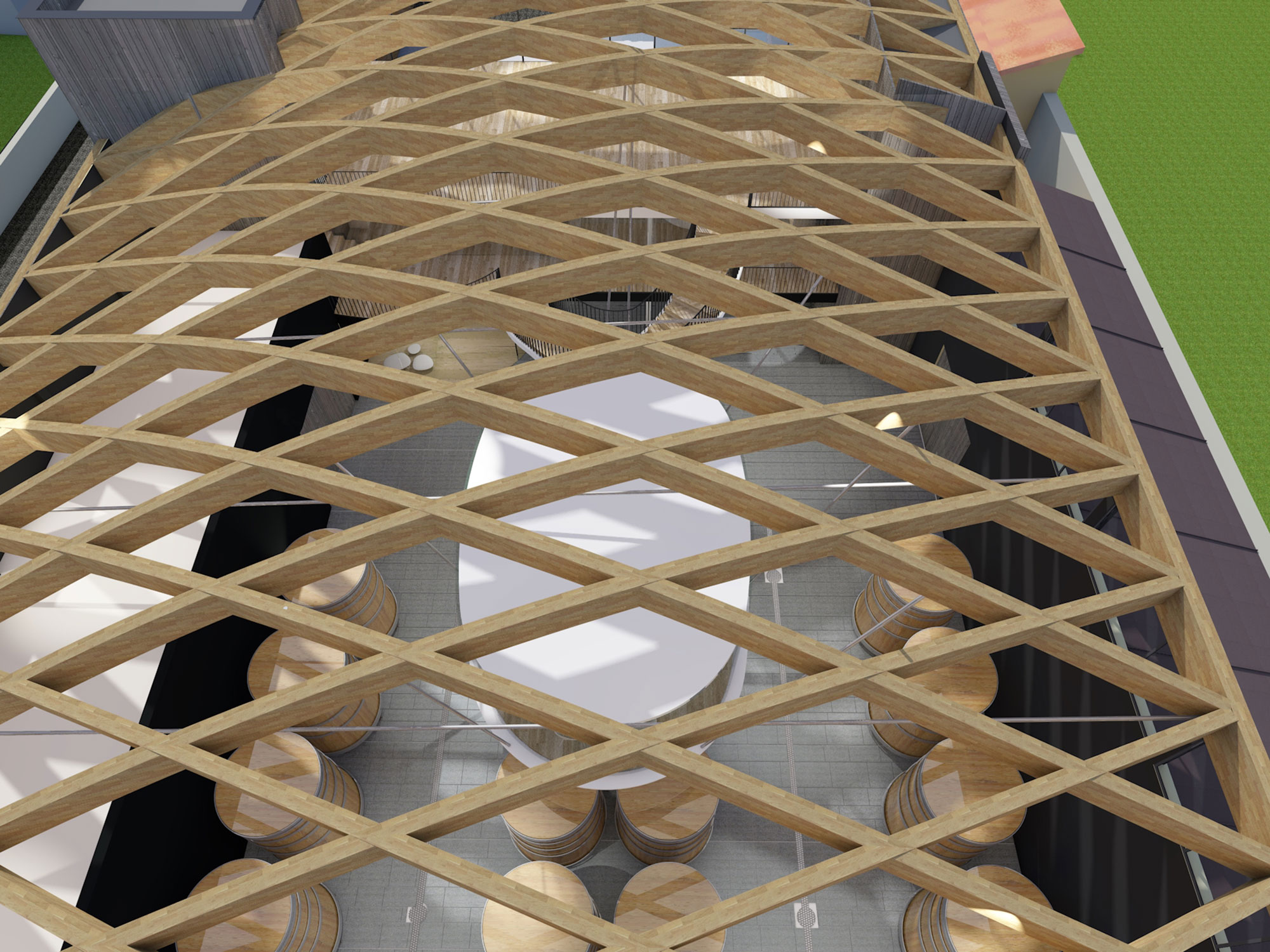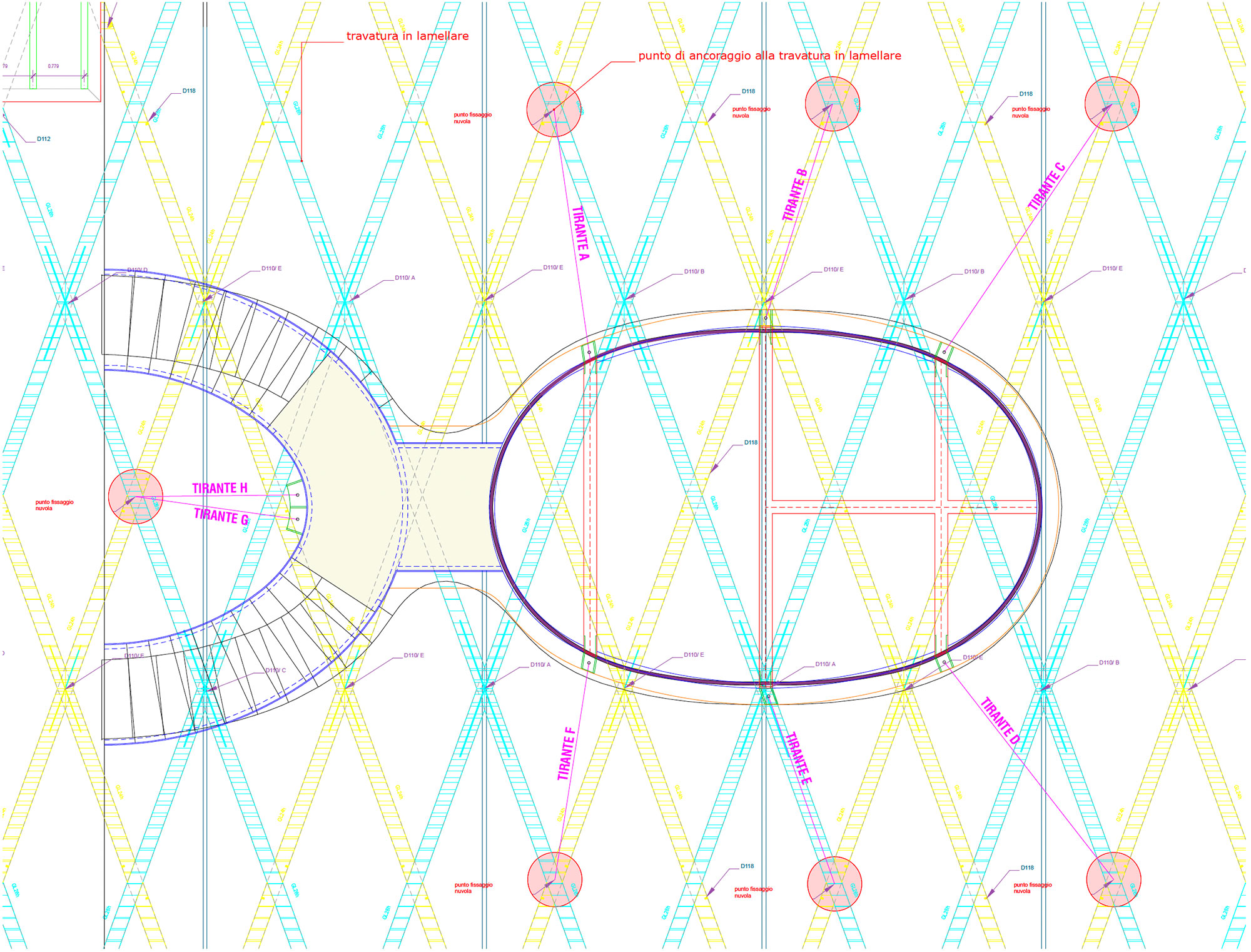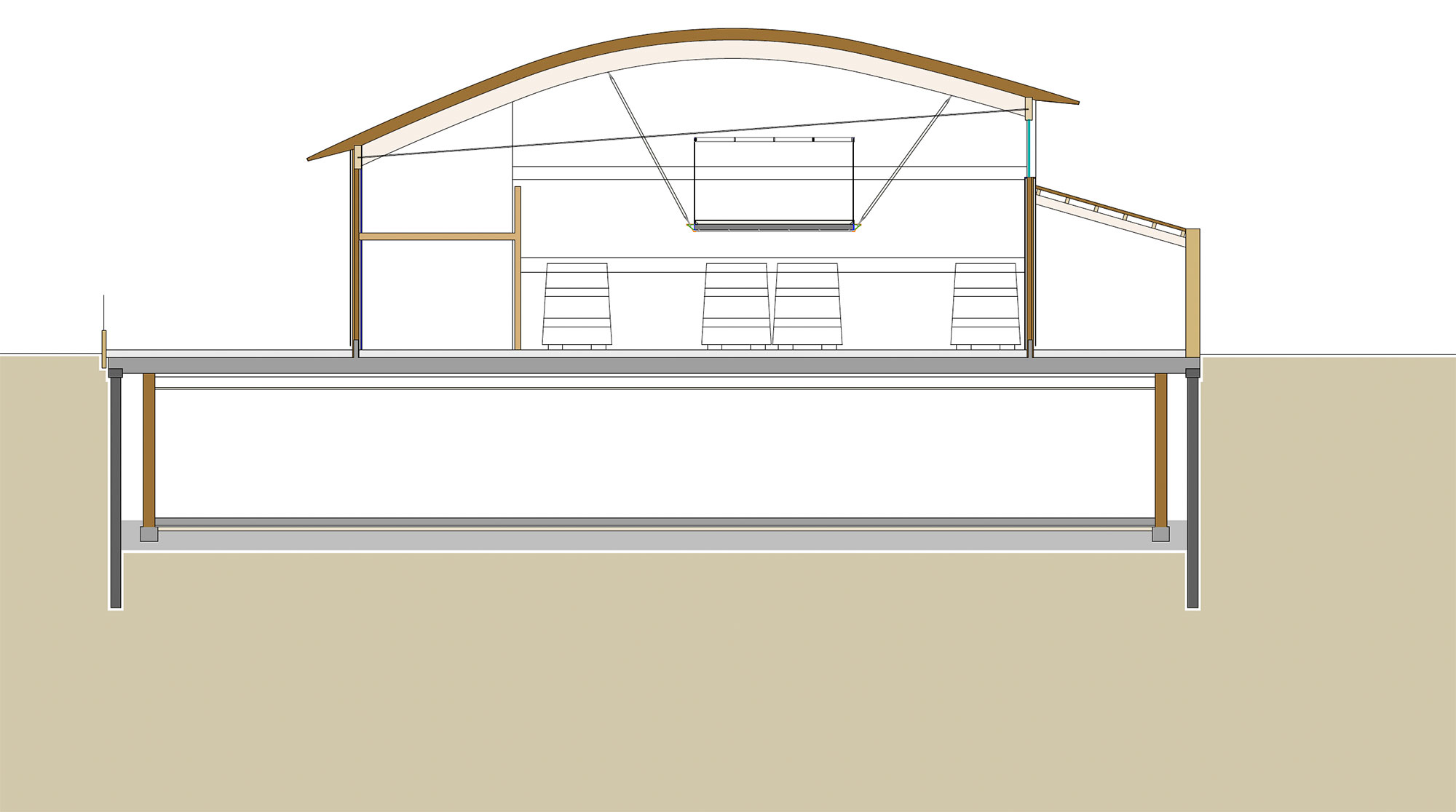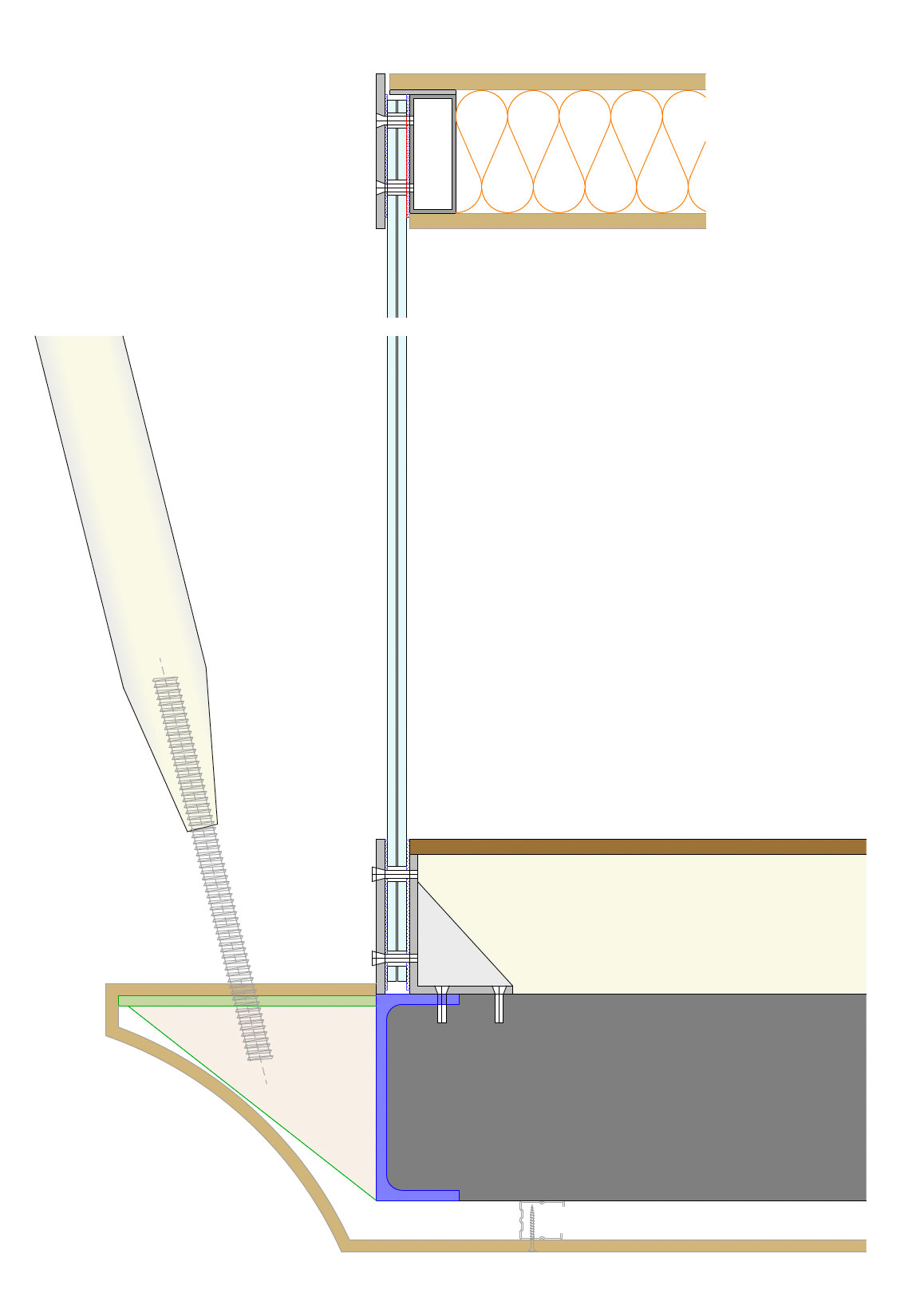 Transparency and an extensive lamella roof for Roberto Conterno's new winery in Gattinara.
Cantine Nervi, founded in 1906, is the oldest winery in the Gattinara Docg area. In 2018, Roberto Conterno, winemaker and head behind the Giacomo Conterno winery in Langa, took over Cantine Nervi from Norwegian Erling Astrup, the former owner since 2011. The company's new path and conduction is reflected in the eye-catching, contemporary cellar building complex that becomes a built statement of Conterno's mission and vision of constant innovation and research.
The multilevel building has a nearly transparent facade and stages – by night and in daylight – the coffered roof with curved beams which is both, a commitment to unconventional challenges and solutions and a homage to the work of engineer Pier Luigi Nervi, known for his extraordinary grid constructions of the 1920s.
The roof structure in the shape of a 'barrel vault' with rhombus-shaped wooden ribs extends over a span of about 23 meters and a maximum height of 10.50 metres. High above the barrels and wine tanks, the dark, organically shaped tasting space seems to freely float through the cellar space. From inside, its glass panels provide an all-round view over the impressive modern cellar. The basement hides a strongly evocative space that blends cutting-edge technology and the very essence of masterful winemaking.
PROJECT CANTINE NERVI
TYPE COMMERCIAL
LOCATION GATTINARA (VC)
CONSTRUCTION 2021
CLIENT ROBERTO CONTERNO
PROJECT TEAM STUDIO PRIMATESTA, ANDREA STRAMBO
BUILT SURFACE AREA 5347 m2
SURFACE AREA 3800 m2
VOLUME 31240 mc
STRUCTURES CLAUDIO BERTAGNOLLI, LIGNOALP
PLANT ENGINEER FABIO MOREA
COLLABORATING PARTNER ROBERTO CONTERNO